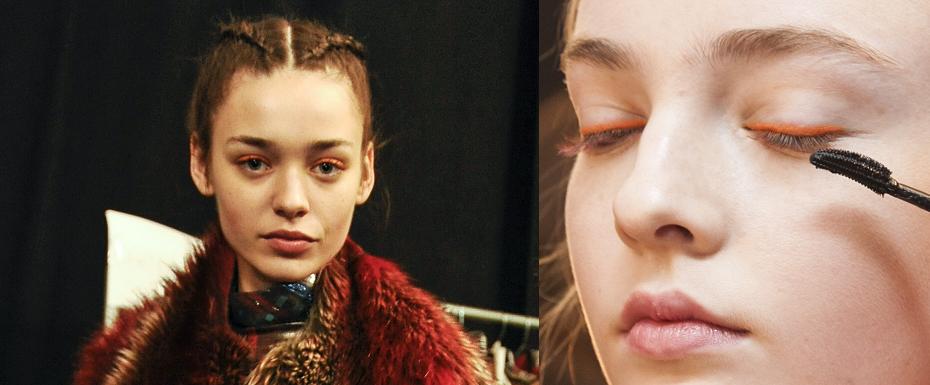 This is an easy, one-step eye makeup look we saw on the catwalk of Custo Barcelona for Autumn/Winter 2015-16 
[Watch the show here]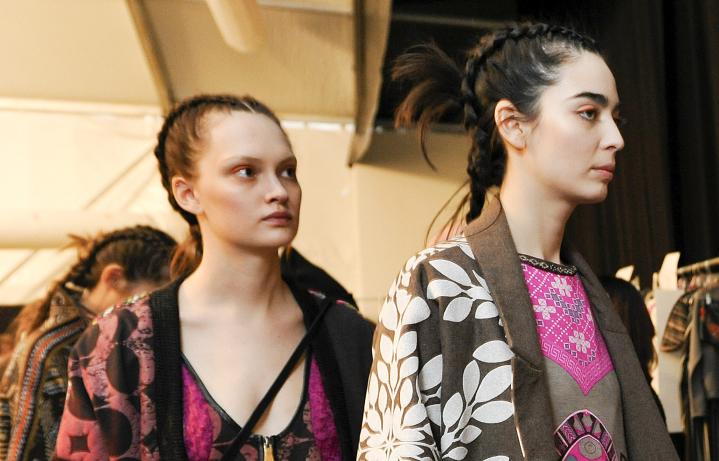 The orange eyeliner eye makeup look is an interesting alternative to the brown, plum and bronze eye makeup shades which are used most frequently for winter casual outfits in earth tones such as browns, reds, and warm pinks. The matte orange shade is not only a more exciting styling option for these outfits; it also makes the eyes look wider and more luminous.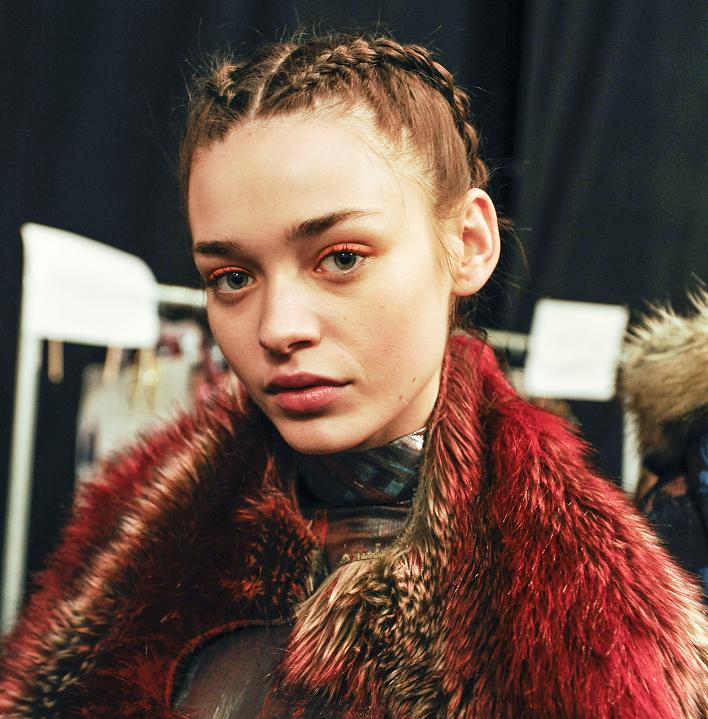 GET THE LOOK
Take an orange matte eyeliner like the Sleek Make Up Eau La La Liner Pumpkin 1.9g
 and start from the inner corner of your upper eyelid to draw a thick line outwards. Stop where the outer corner of your eyelid ends, as there is no need to create a cat-eye effect with this urban look.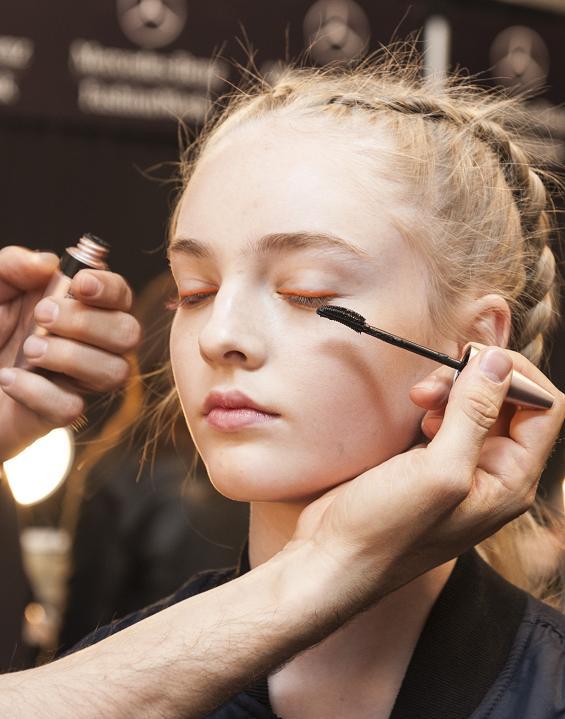 If you want to add more depth to the eye, you may sweep some very light brown eye shadow above your eyelid across the eyebrow bone, as shown in picture.
Add black or brown mascara and a transparent lip gloss in a rosy or brownish nude shade and you are ready to go!