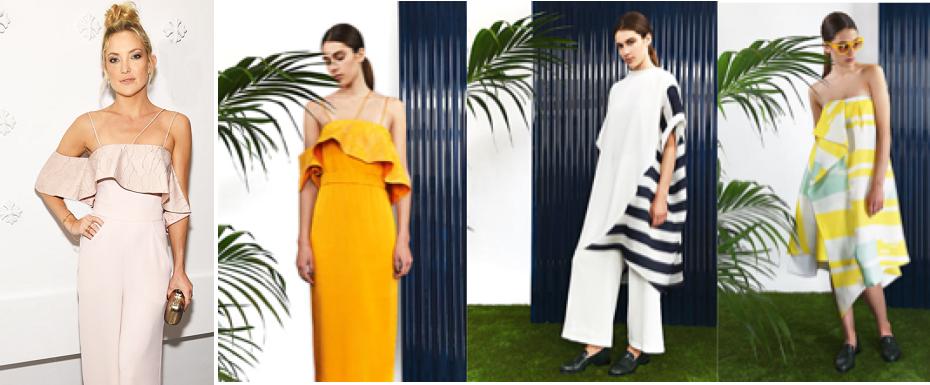 British label PAPER London has revealed their SS15 collection that dreamily merges Pacific Island life with modern silhouettes; banana plants, ocean spray, sailor stripes, raffia fringing and tropical flowers invigorate the SS15 prints and knits.
Gauguin's Polynesian portrayals and Cézanne's post expressionist landscapes inspired the juxtaposition of organic jacquards and tropical prints in the collection.  Plastic coated silk, clean raffia, luxurious gazaar and rubberised mesh, form a patchwork of textures in clean shapes.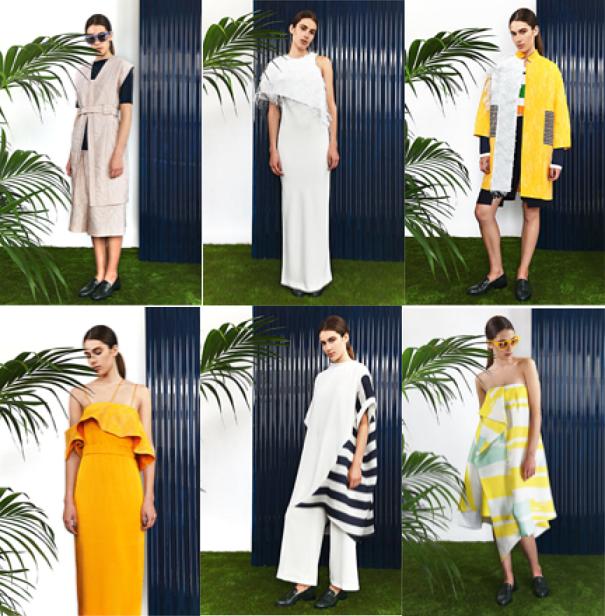 The new collection leads on from the hugely successful AW14 line, and shows just what exciting things we can expect from this up and coming contemporary British brand. SS15 is PAPER London's fourth season showing at Fashion Week.
"I have always been profoundly influenced by the world of art in my designs, and for SS15 this was no different", says Kelly Townsend, Creative Director. "The works of Cezanne and Gauguin inspired me, and for me the fusion of the two artists worked seamlessly. The textures of the combined fabrics unify the collection, bringing the vibrant citruses, deep greens and navies to life" 
PAPER London is a contemporary-luxe ready-to-wear label that has rapidly gained attention worldwide and recently received the British Fashion Council's Contemporary Award.
Inspired by luxurious textured fabrics and vibrant colour palettes, PAPER London offers modern sleek. The brand, launched in 2011 by Kelly Townsend and Philippa Thackeray, has a distinctive focus on clean sharp silhouettes and graphic bold intarsia knits. Since its inception, PAPER London has been popular with a rapidly growing following of A-list celebrities such as Jennifer Lopez, Kate Hudson, Taylor Swift, Solange Knowles, Suki Waterhouse and Margot Robbie.
The brand is currently stocked in 40 stores worldwide but if you just can't wait to get your hands on the brand new collection, SS15 is now available to pre-order on the new and updated PAPER London website www.paperlondon.com.
You might also like Solange and Suki wear PAPER London