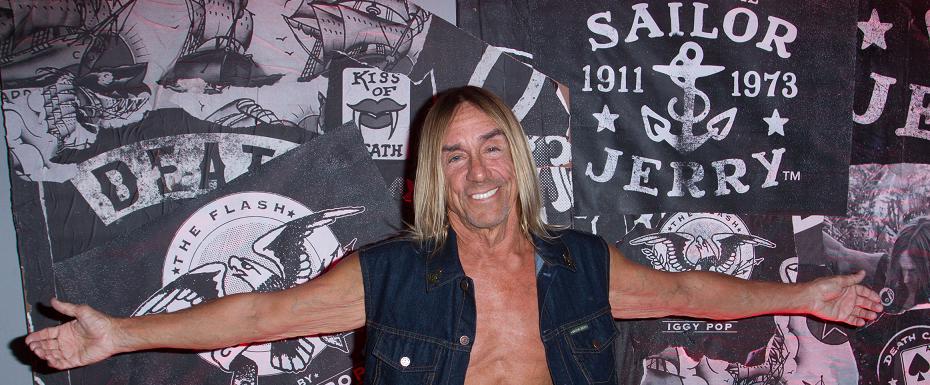 Iggy Pop was guest of honour at a party to celebrate the launch of the Sailor Jerry 'The Flash collection by Iggy Pop' at the Garett at Grand Central in Miami.
The Collection's standout piece is a blue-black 50's style denim vest emblazoned with an iconic Sailor Jerry anchor along with the phrase "Death Shall Triumph," (an expression found in several Sailor Jerry flash designs).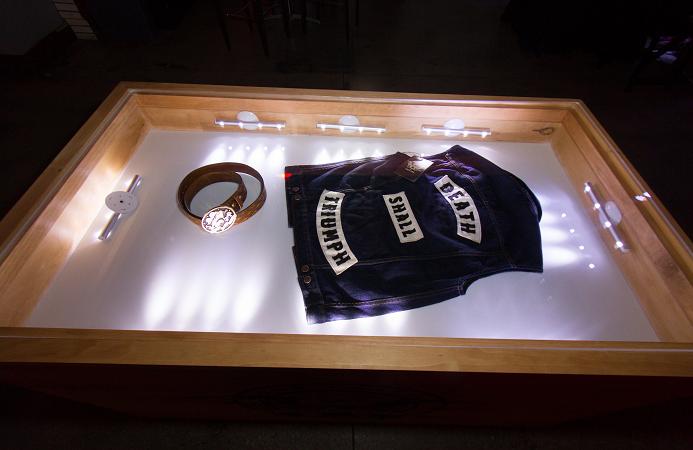 Each vest comes with a pack of 6 patches, chosen from Iggy Pop's favorite flash designs, allowing people to customize their vests. The brash style of the vest artwork and the loose patches were inspired by the tradition of outlaw motorcycle clubs, which issued standard jackets to members who then extensively customized them.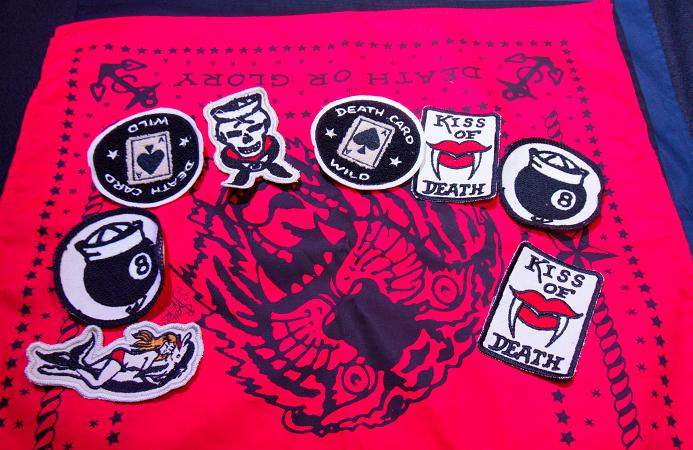 The Flash collection denim vest, leather belt and a set of six patches will be available to purchase for a limited period only on www.sailorjerryclothing.com as well as a handful of stores around the world, including Robert James New York (www.byrobertjames.com) & Bolt London (http://www.boltlondon.com/)
The range is an annual collaboration between Sailor Jerry and a like-minded artist, inspired by the legendary tattoo flash of Norman 'Sailor Jerry' Collins ("Flash" is the old-school term for tattoo designs preserved on paper). Iggy Pop follows last year's collaborator, musician and artist Paul Simonon, of the Clash and Gorillaz.
"I dig Norman's tattoo designs," explained Iggy Pop "and totally wanted to bring to life his awesome Flash Art in a clothing range. This is my first time designing a clothing collection and what's been really interesting is digging through all of Norman 'Sailor Jerry' Collins' work and learning all about the man, the legend!"
He continued, "It was only through research for this collection that I realised how much we had in common, from our mutual love of art and Hawaii in the 70's through to hosting our own radio shows. I hope that my Flash Collection is one that Norman would be proud of and will help to keep that legend alive".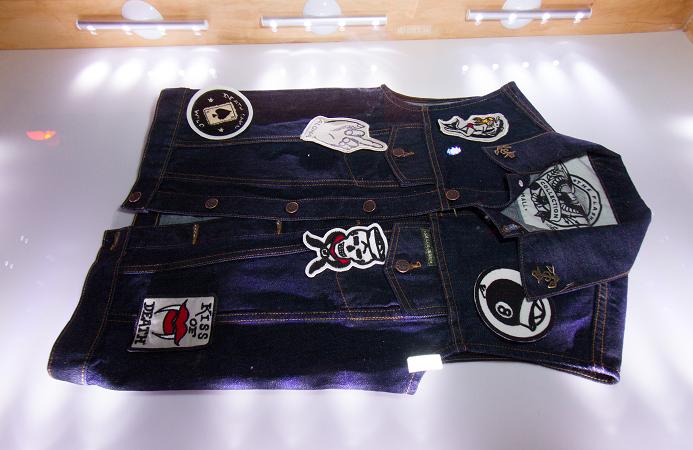 Iggy chose the vest as his featured piece because it is his preferred garment for situations when he can't be shirtless, his preferred state. He chose the Sailor Jerry phrase "Death Shall Triumph" as a theme in the collection because his own lifelong motto, "Death Is Certain," has always helped him to make the most of his life. Only 50 vests will be made, each one hand-signed by Iggy Pop and include a sewn-in label noting which number each vest is among the limited run of 50.
The next item in the collection is a leather belt hand-tooled made in Philadelphia and boasting a hand-cast brass buckle made by an artisan company based in Washington. The buckle is cast with a Sailor Jerry image of a shark rising from the sea, which Pop regards as a symbol of "power and individuality." A limited 100 belts have been created.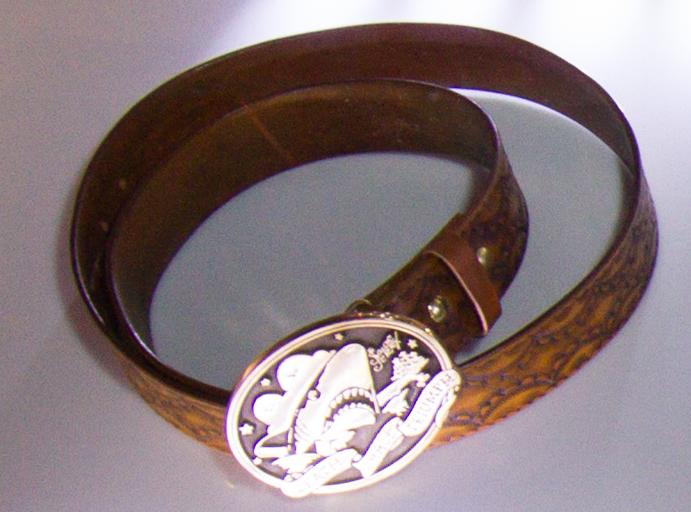 Bartender, musician and Sailor Jerry Global ambassador, Louis Lewis-Smith, noted, "In many ways, Iggy is to music what Norman Collins was to tattooing; his work has defined and shaped a generation and left an indelible mark. So much so that both are referred to as 'The Man' within their field. To work with Iggy is a match made in heaven (/hell) and the pieces he's made are truly badass."
Just as Norman 'Sailor Jerry' Collins is often called the father of the old-school tattoo, Iggy Pop is often termed "the godfather of punk rock." The Stooge's song "TV Eye" appears as the soundtrack to the latest Sailor Jerry "Outside The Lines" campaign.
The Flash Collection photography unites Iggy with iconic rock photographer Mick Rock, who has shot him on and off for over 40 years. Rock has photographed some of rock's most influential album covers, including Syd Barret's The Madcap Laughs, Lou Reed's Transformer, The Ramones 'End of the Century' and the Stooges' own Raw Power.