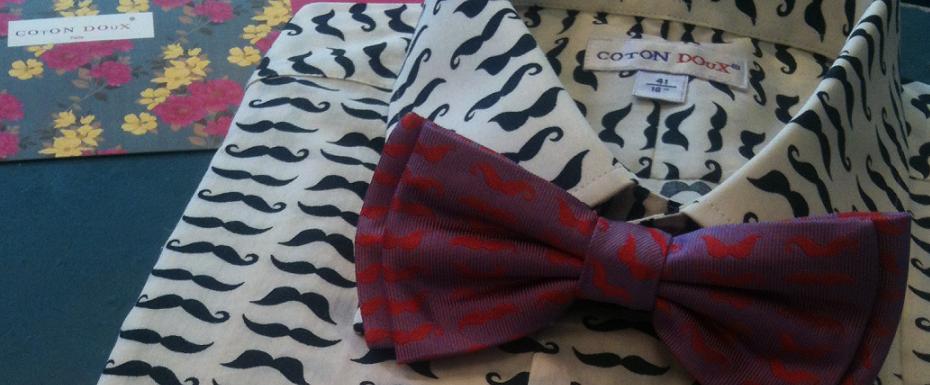 It was during my latest trip to Paris for Fashion Week in September when this window display on the rue de Rivoli caught my eye. The coolest men's shirts and bow ties in town must be those of Coton Doux -and that's a big word to say for a fashion metropolis like Paris.
The best news is, you needn't even be in Paris to shop Coton Doux – you can browse through the brand's many styles online. Pick a fun bow tie to liven up your dress shirt, or a shirt with prints to wear on its own, or pick both for crazy and fun mix'n'match shirt and bow tie combos. Not only will you have your style upgraded to new levels of cool, but also, if catch-up lines are not your thing, these shirts and bow ties are instant ice-breakers; a guy with a sense of style and humor -within reason- never goes unnoticed, and looks definitely more approachable to friends, girls, and co-workers.
Complete the look with a nice pair of jeans, and a pair of lace shoes from Bocage, also rue de Rivoli. These two styles below have just the right proportion of classic and modern style that says "fun-to-hang-out-with-but-at-the-same-time-put-together kind of person".
*Special thanks to the personnel of Coton Doux rue de Rivoli for their helpful manner during our visit to the store
Want more men's shirts? Then click HERE
Need more Paris fashion inspiration and shopping suggestions? Click HERE