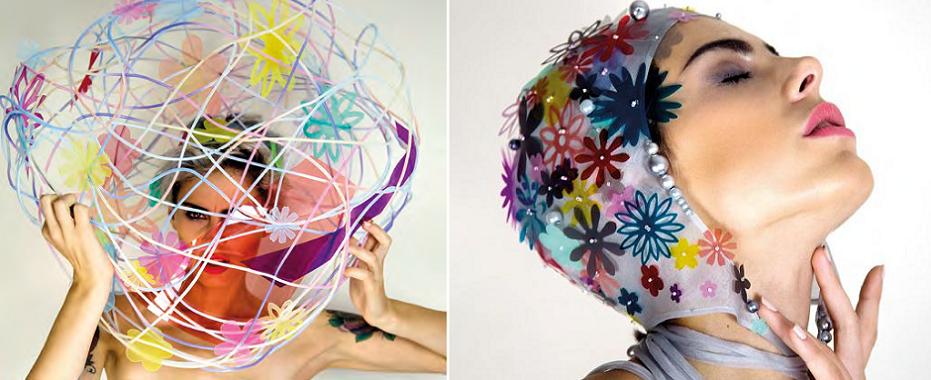 Award-winning London milliner Harvy Santos has once again pleasantly surprised us with his masterful originality present in his latest collection of headpieces for Spring Summer 2015, "RIOT".
The creative mix of shapes and bright colors that reflect the essence of summer spirit had me wowed as a went through each page of the collection lookbook.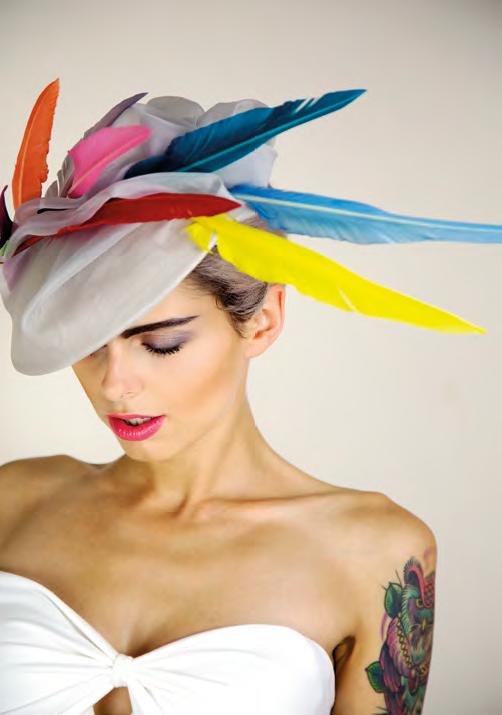 Traditional couture forms and the designer'sown signature shapes have been overrun by a turbulent wave of fractured stripes, exploding flowers, crystal skulls, elegant spikes and feathers in rambunctious colours.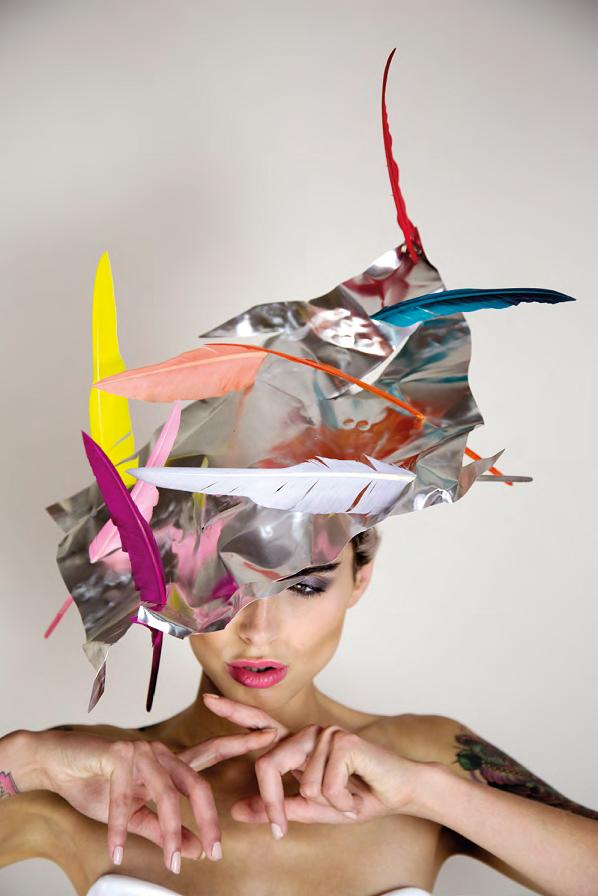 "RIOT" combines traditional millinery materials—-including straw, panama, felt, feathers and original hand-printed fabric patterns—-with modern industrial components including plastic, crystal and metal.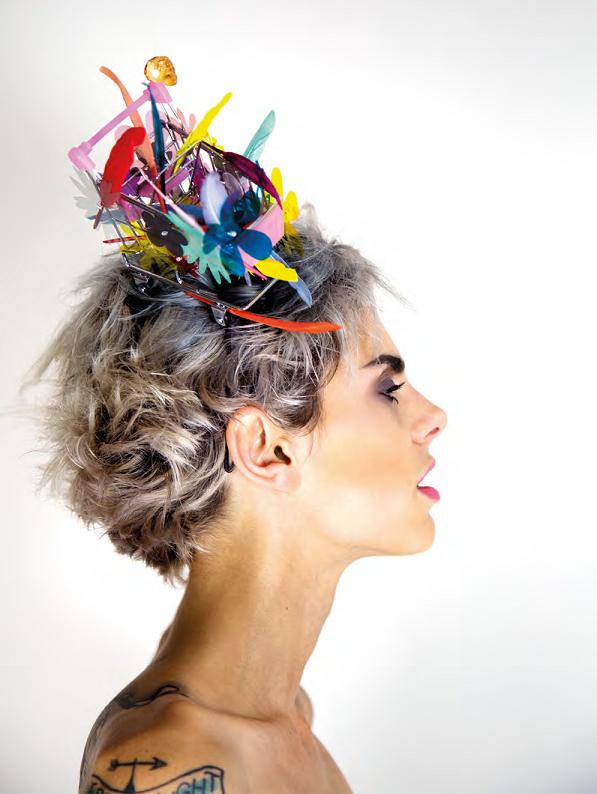 "My new collection is an uproar of excess that channels the anarchic energy of our times," says Santos. "I hope my pieces will inspire the hearts of those who want to cause a commotion, storm the palace or start their own revolution. Chaos can be frightening, but it also unleashes energy that changes the world."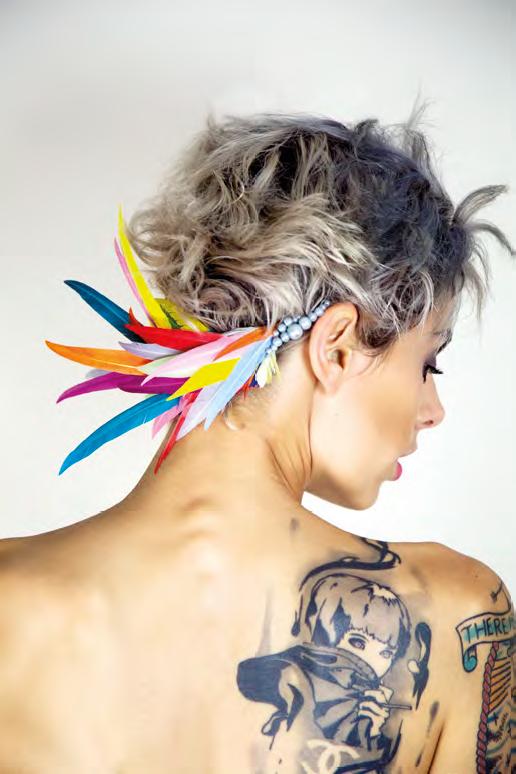 He continues, "Spring brings renewal and summer brings rebellion.  It's the season when new life becomes noisy youth, then runs rampant all over the establishment and transforms it forever. I want RIOT to captures the feeling of that moment when everything that has been brewing all winter finally bursts forth."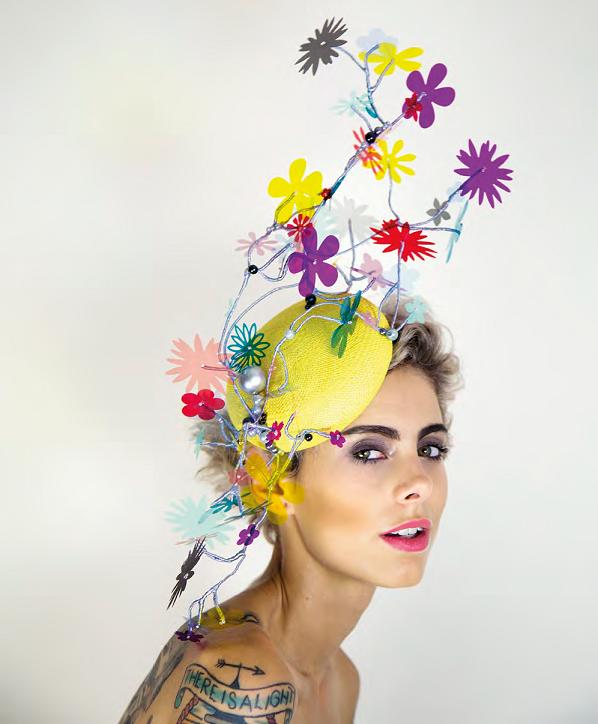 Harvy Santos is a London-based milliner who creates hats and couture headpieces that fuse traditional techniques with new materials, and timeless elegance with 21st century fun. Featuring exquisite details and fine lines, his fearless fashion pieces are all unique creations entirely hand made from luxurious materials in his studio.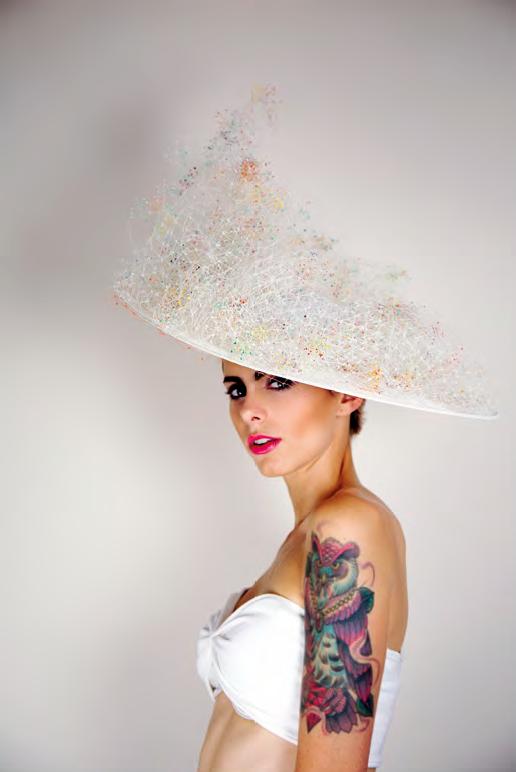 Born in the Philippines, Harvy began his career as a professional ballet dancer in Hong Kong; he then studied millinery at Kensington and Chelsea College and has worked for The Royal Opera House, Noel Stewart, and Stephen Jones. His classical training, both on stage and in the workshop, continues to inform his elegantly energetic work.
"RIOT" and previous collections are available to view at www.harvysantos.com
View Harvy's Autimn Winter 2014/15 collection Planes, Ducks & Blocks here