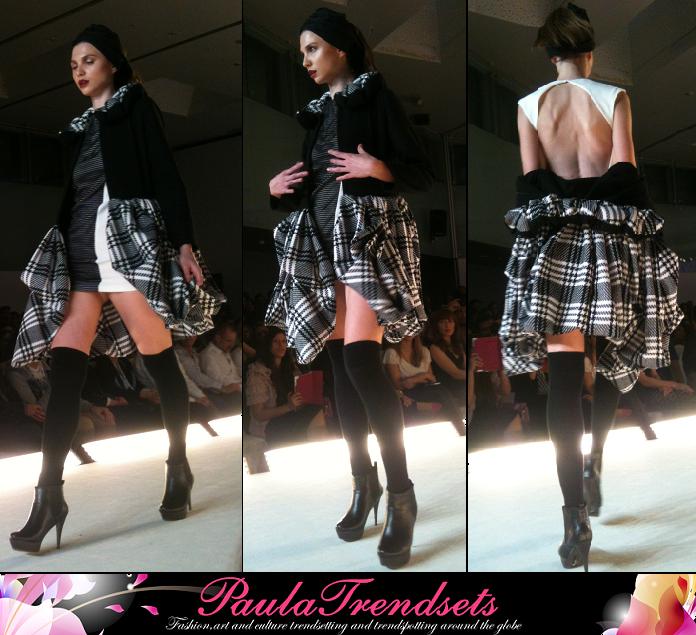 Emerging fashion designer Ellen Skaroni & Fashion Erotokritos made monochrome become exciting with the collection they presented yesterday on the catwalk of Athens Exclusive Fashion Week for Winter 2014-15.
Ellen, who won a prize for Emerging Fashion Designer sponsored by Fashion Erotokritos last season, created a monochrome collection where she mixed rich volumes with minimal cuts.
Stripes, zebra prints and checked patterns gave a modern vibe to the all time classic black and white theme, resulting to ingenious, sophisticated sexy outfits.
Textiles were provided by Fashion Erotokritos.