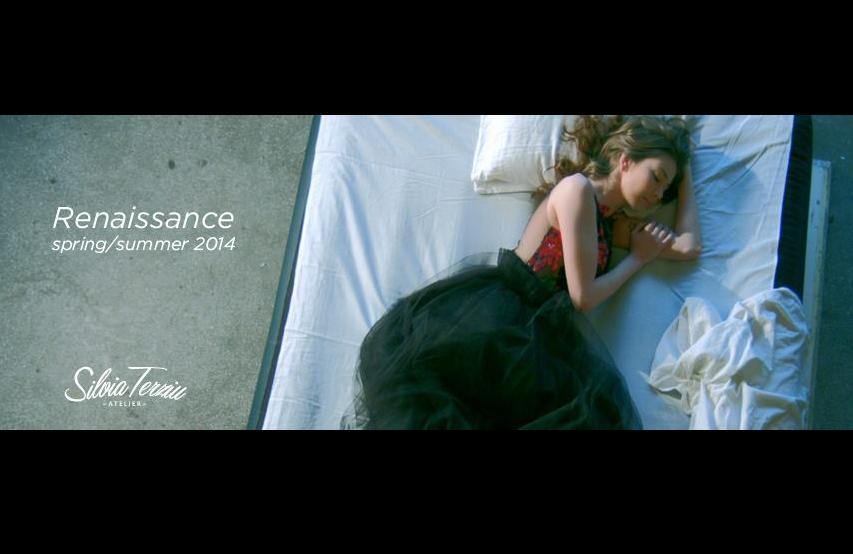 By now, I guess you have seen PaulaTrendsets' preview of Renaissance – A Gold Sheet Collection Spring Summer 2014 by Silvia Terziu.
A few hours before the collection debuts at The Bride Show in Abu Dhabi, you may now watch the fashion film of the collection, set in a very different ambience than the collection photoshoot.
The film shows Silvia Terziu's Spring/Summer 2014 vibrant collection in a surreal environment.
[youtube]http://www.youtube.com/watch?v=FLwQZFnegms[/youtube]
Photographed in an industrial wasteland, the film is about the thin boundaries between dream and reality, amnesia and memories.
The story starts with sequences from three separate dreams, each having its own relation with the three stages of the process of waking up: energy impulse, hearing revival and eyesight restoration.
These stages are illustrated in a dreamlike setting with separate elements that support each theme in part.
The fourth woman, the hero of the story, is the actual dream carrier and she's just about to wake up.
Directed by Octavian Mot
Written by Daniela Nedovescu
Starring Claudia Marusanici, Madalina Petrean, Monica Wasp and Mia Beghetto.
Produced by Silvia Terziu & Mots
Music: Alex Beroza – Where you are now