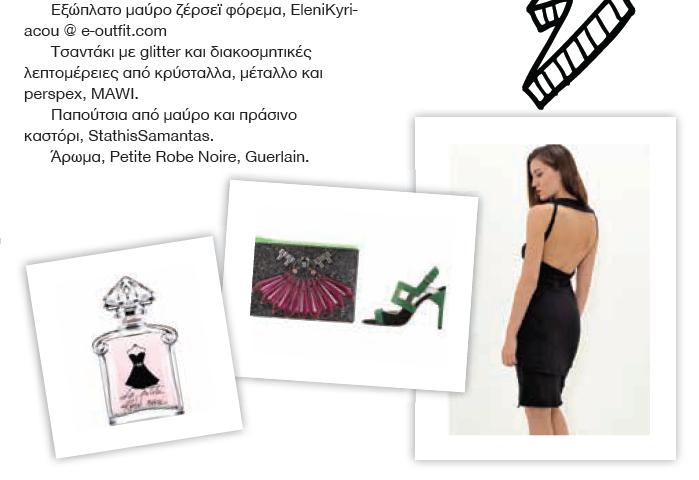 *words and styling by Paula Tsoni, first published in Greek language in CoffeeNewz Cyprus free Press, 15 January 2014
A little black dress has been the most essential piece of a woman's wardrobe for almost 100 years now. The "little black dress" first appeared in 1926 in the pages of American Vogue with a drawing of Coco Chanel and a prophetic caption claiming that this would, in time, become a "tasteful outfit for every woman".
Specially designed to suit women of every age and every social background at those times, the little black dress continues to be nowadays a symbol of feminine elegance and beauty. The perfect LBD, as it is often abbreviated, should be timeless, of good quality fabric, at a reasonable price, simple in design yet neat and versatile for stylistic adjustments. It should not come under any particular trend of the season, because as an LBD it is not supposed to have an expiration date as trends have.
What makes us really love it as a fashion item is the fact that it provides a sleek and secure base for us to create a unique style by adding more extreme accessories depending on our mood, on the occasion or on the trending fashion.
Wear it with classic pumps or boots and a short casual jacket for daytime or striking jewelry and accessories for a night out.
Backless black jersey dress, Eleni Kyriacou @ e-outfit.com
Bag with glitter and decorative details of crystals , metal and perspex, MAWI
Black and green suede shoes, Stathis Samantas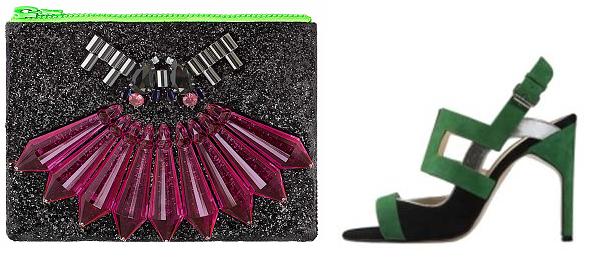 Perfume, Petite Robe Noire, Guerlain