The Spring Summer 2014 collection of fashion designer Eleni Kyriacou launches online and in stores in a few weeks.
Six months ago, in early September, the light was sweet from the top of the mountains of the small Greek island of Aegina. The panoramic view of more tiny islands in the Saronic Gulf, the hazy background and the serenity of the landscape made it the ideal place to shoot the Northern Lights Siren lookbook.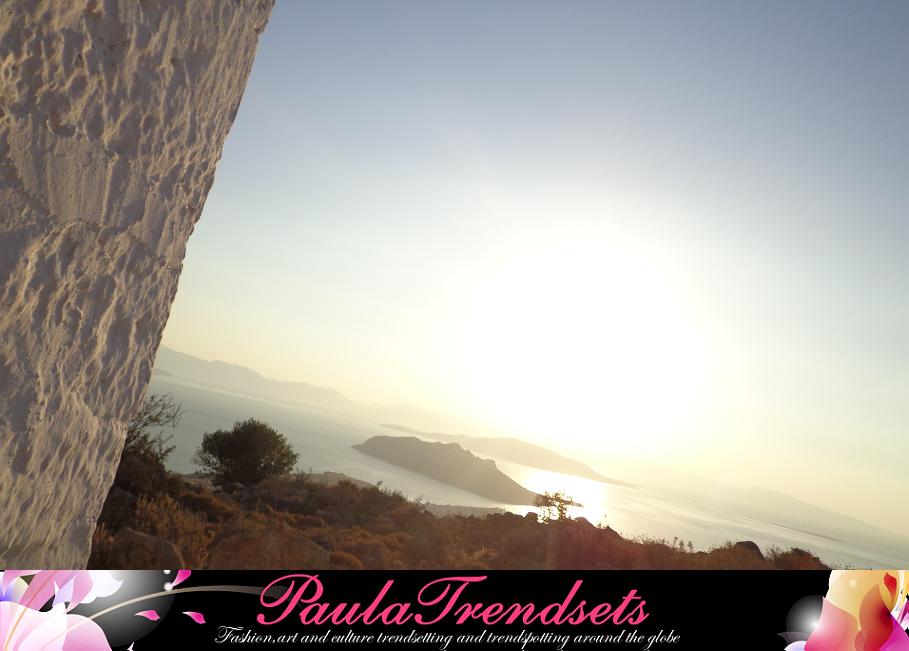 The Northern Lights Siren was inspired by the miraculous phenomenon of the aurora borealis. The collection seeks to emulate the sense of veiled, sinuous, drifting movement of the natural light display through the use of a dazzling colour palette directly inspired by aurora borealis imagery. The light displays consist of misty blocks of light, swirls, rings, streaks, layered and juxtaposing areas of varying shape and coloured light, including: lime and neon yellow-greens, magenta reds, pinks, deep blues, aqua blues and cream.
This is translated into light fabrics that amplify movement: opaque silk cotton satins, transparent chiffons and fluorescent georgette. The theme is echoed by collaging fabrics, and also layering them to create two-tone effects and fluorescent highlights as the neon yellow georgette is revealed as one colour flutters over the next in movement creating a sense of fluidity. The silhouettes are loose fitted and layered to create movement with detailing to create the highlights and climaxes in colour and texture as is seen in the northern lights. Rubber trimmings have been used to create a textural contrast to the floating fabrics. The plastic's translucent quality is set against the skin or fabric as it is applied over neckline, shoulder line and backline.
View the entire collection here