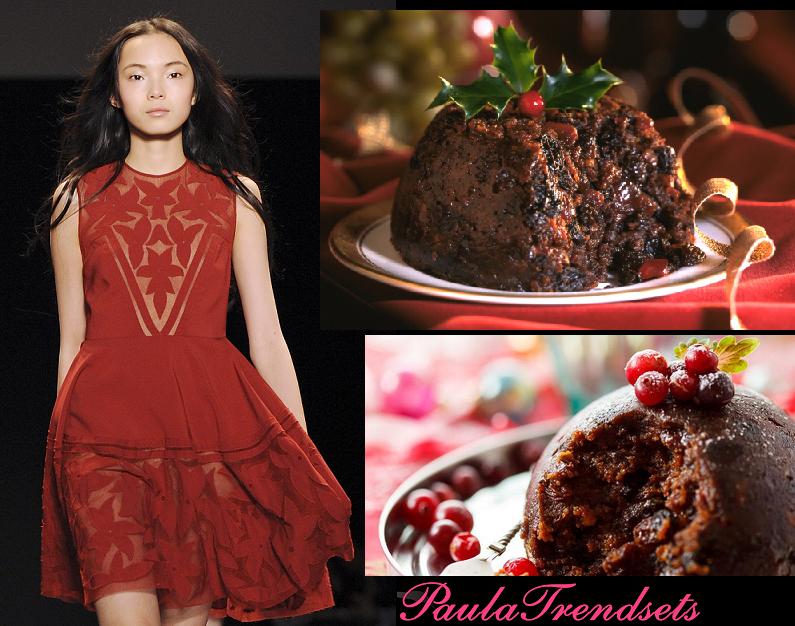 What is the flavor of your Christmas? And, most importantly, could this flavor be visually translated?
I have recently started the Food and Fashion column of www.i-food.gr, the official website of  Greek-Italian TV cook Giorgio Spanakis.
In that new column, the challenge is to explore the boundaries between vision, taste and touch, and the interconnections of food and fashion.
Especially for Christmas, I searched through dozens of runway shows in order to match four classic Christmas sweets from across Europe to outfits which are reminiscent of the taste, the texture and the appearance of these traditional treats that most of us are familiar with. The aim was to build a multisensory and multilevel memory for each of them, true to its character and characteristics.
Merry Christmas 🙂 xoxo
1.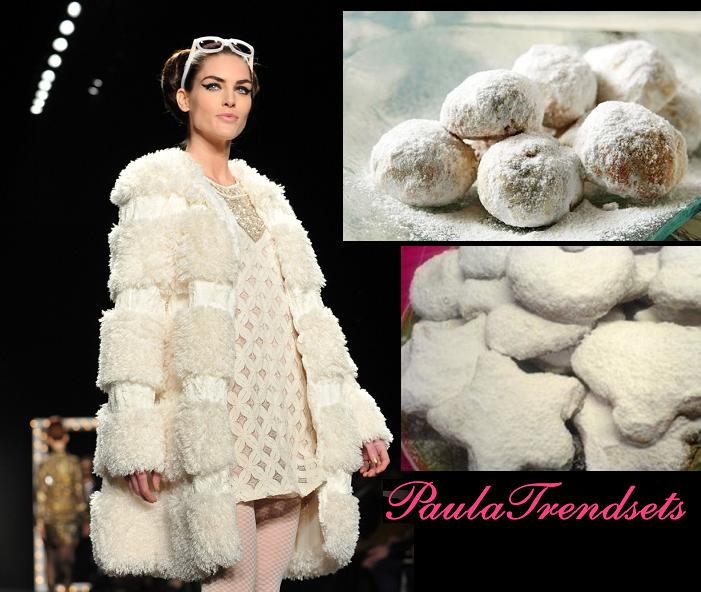 Recipe :
Greece – Kourampiedes
Rich layers of snow-white icing sugar conceal a sweet, fluffy dough.
Designer:
Anna Sui
An abundance of thrown forms and soft woolen textures, like camouflaging under the snow.
2.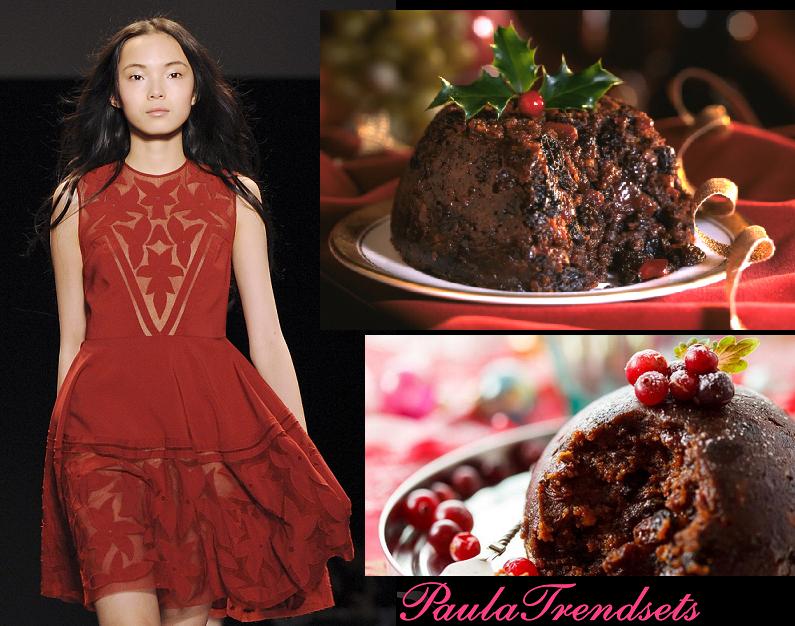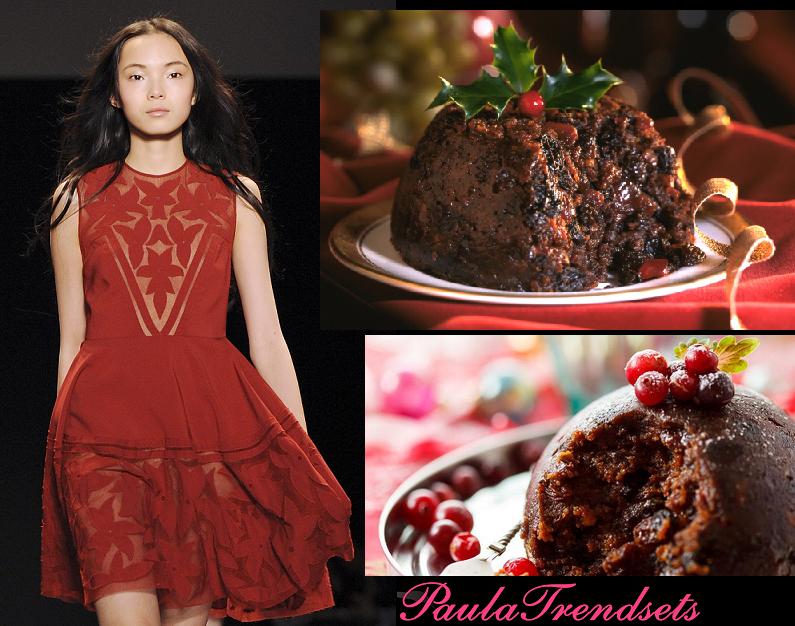 Recipe :
England – Christmas Pudding
The brandy and sugar give rich flavor with a sour finish, thanks to the berries.
Designer:
Jill Stuart
Despite the highly feminine design with a close fitted bodice which then opens into a flowing skirt, the linear geometry of the patterns and the see through parts add a natural boldness that makes it outstanding.
3.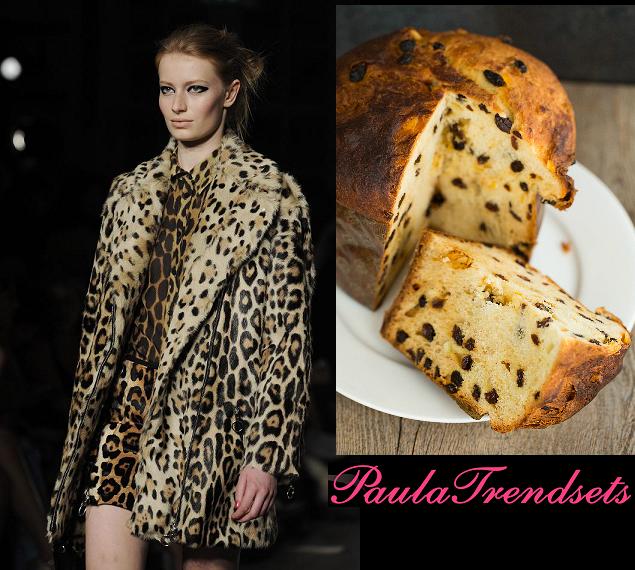 Recipe :
Italy – Panettone
Sophisticated in a rebellious way, visually austere, mildly sweet.
Designer:
Moschino Cheap and Chic
Glamour, diversity, aggressive charm and aristocratic mood with an inherent pride which doesn't has nothing to prove.
4.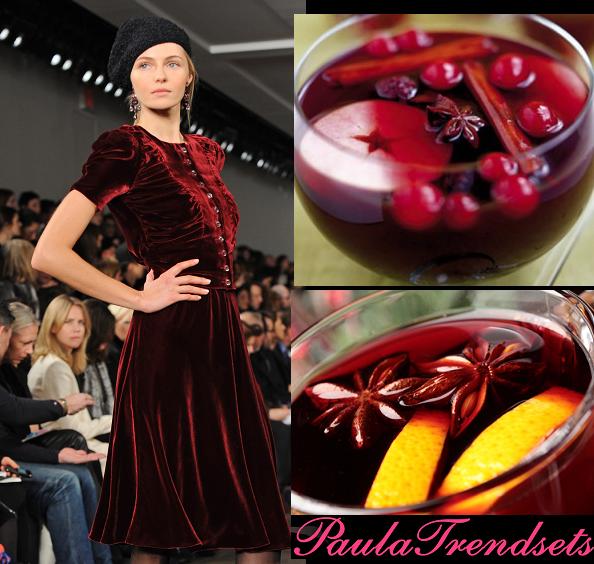 Recipe :
Scandinavia – Glogg Wine
Mulled wine with velvety flavor where sweetness is blended with wooden and spicy notes of nuts, fruits and spices .
Designer:
Ralph Lauren
Burgundy velvet, fluid like wine and precious like the culinary treasures which enrich the mulled wine's flavor.