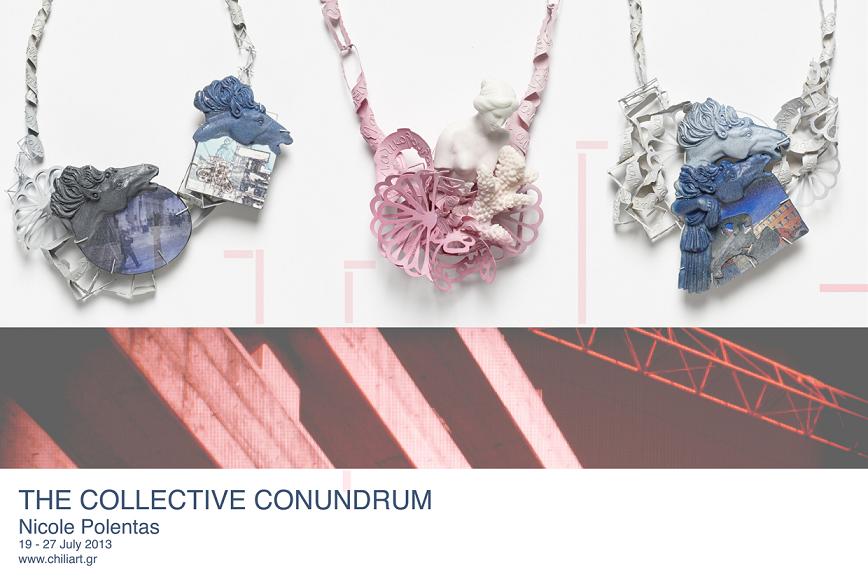 The first solo exhibition of Greek-Australian artist Nicole Polentas in Athens opens this week at Chili Art Gallery under the title The Collective Conundrum.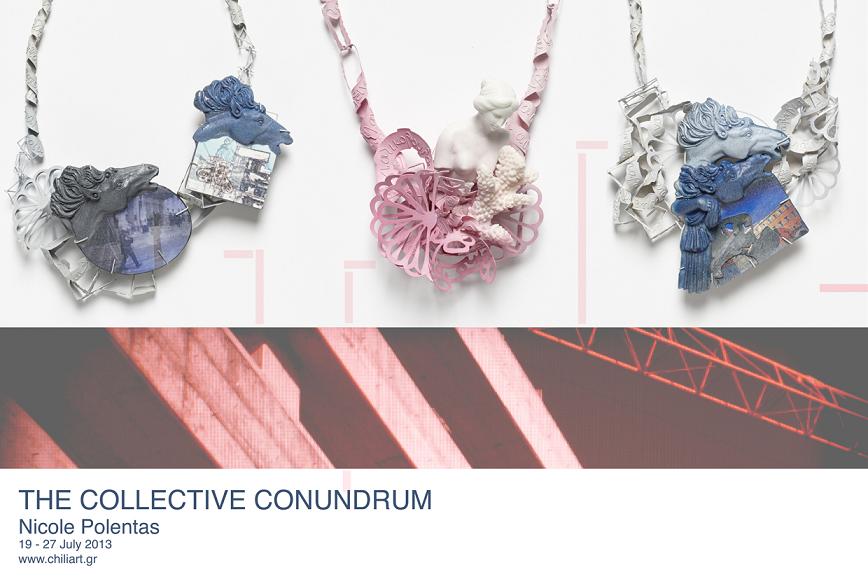 The Collective Conundrum is an exhibition of jewelry – objects that  examines dominant narratives of place and identity. Each object presents itself as an amalgam of similar perspective that merges complex realities.
The creation of these objects is based on the re-contextualisation of traditional folk and traditional music during the Greek history. Here's transformation into material form, achieving a transmission of tradition. The text (script) is systematically structured according to the cultural and historical display and then self-projected like a visual puzzle.
The College Conundrum explores and redefines the concepts of identity and cultural authenticity, through a series of subjective indicators. Studying the routes through which we perceive the cultural images, portraying them in a new way. Through a combination of media, mimicry and saturation of images and satire, objects assess and revising stereotypes distributing a matrix of alternative perspectives.
The Greek character, the archetype, the hero studied, mold and form a riddle of contrasts. The jewelry becomes the facilitator and the interface between the real and the myth. These objects form a rationale composed of fraudulent metaphors and contradictions.
Through the levels of complexity, a magnificent harmony is revealed.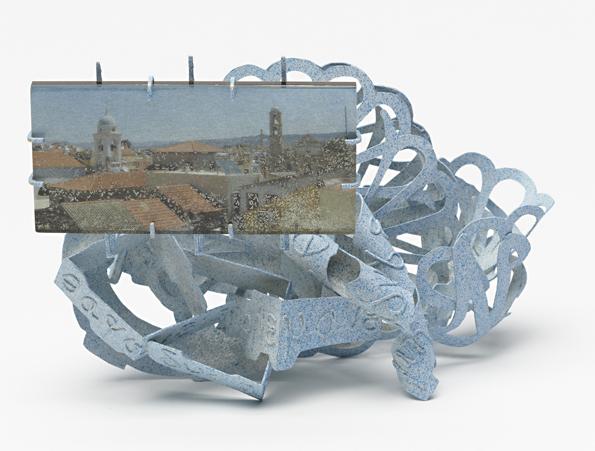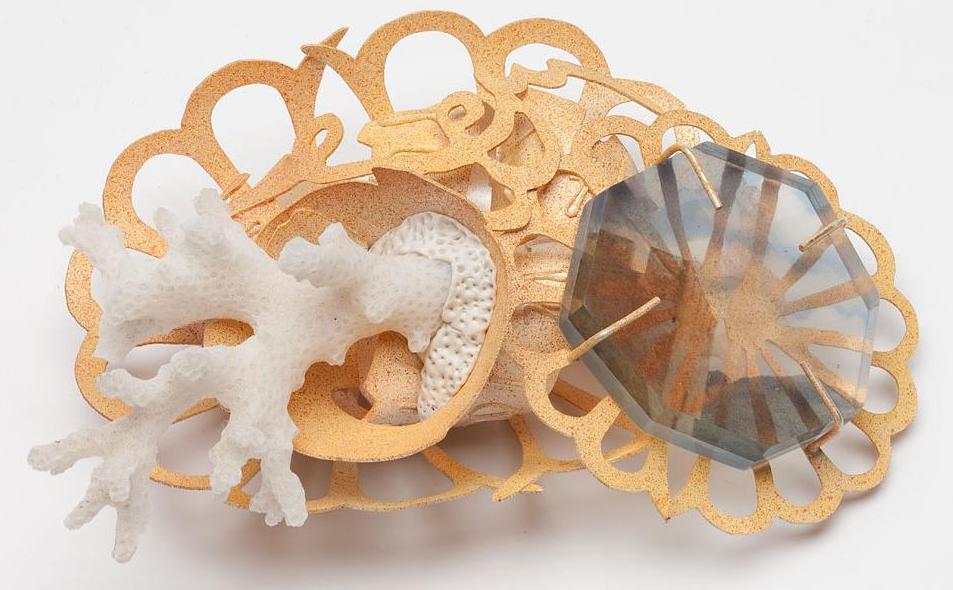 Few words about Nicole Polentas
Nikoletta Polentas was born in Melbourne, Australia in 1984. Her family emigrated from Greece in the 70s but Greek heritage continued to fuel her practice, which often presents and examines the contribution between the Greek culture and Australian identity. Nikoletta is preparing her PhD as she has already completed her degree and Master in Fine Arts from the RMIT (Royal Melbourne Institute of Technology, Melbourne, Victoria), specializing in practice based on the Object.
So far, she has participated in major jewelry exhibitions, nationally and internationally, in Germany, the Netherlands, the USA and Singapore. Her work can be found in many private and public collections, including the Toowoomba Regional Art Gallery in Queensland, the Powerhouse Museum in Sydney as well as the Mac Millan collection. She has been awarded the Australian Postgraduate Award, The Contemporary Wearables '09, the Biennial Jewellery Award (second prize) and the Diana Morgan Gold and Silversmithing 1st Prize.
The Collective Conundrum is the first solo exhibition of the artist in Greece.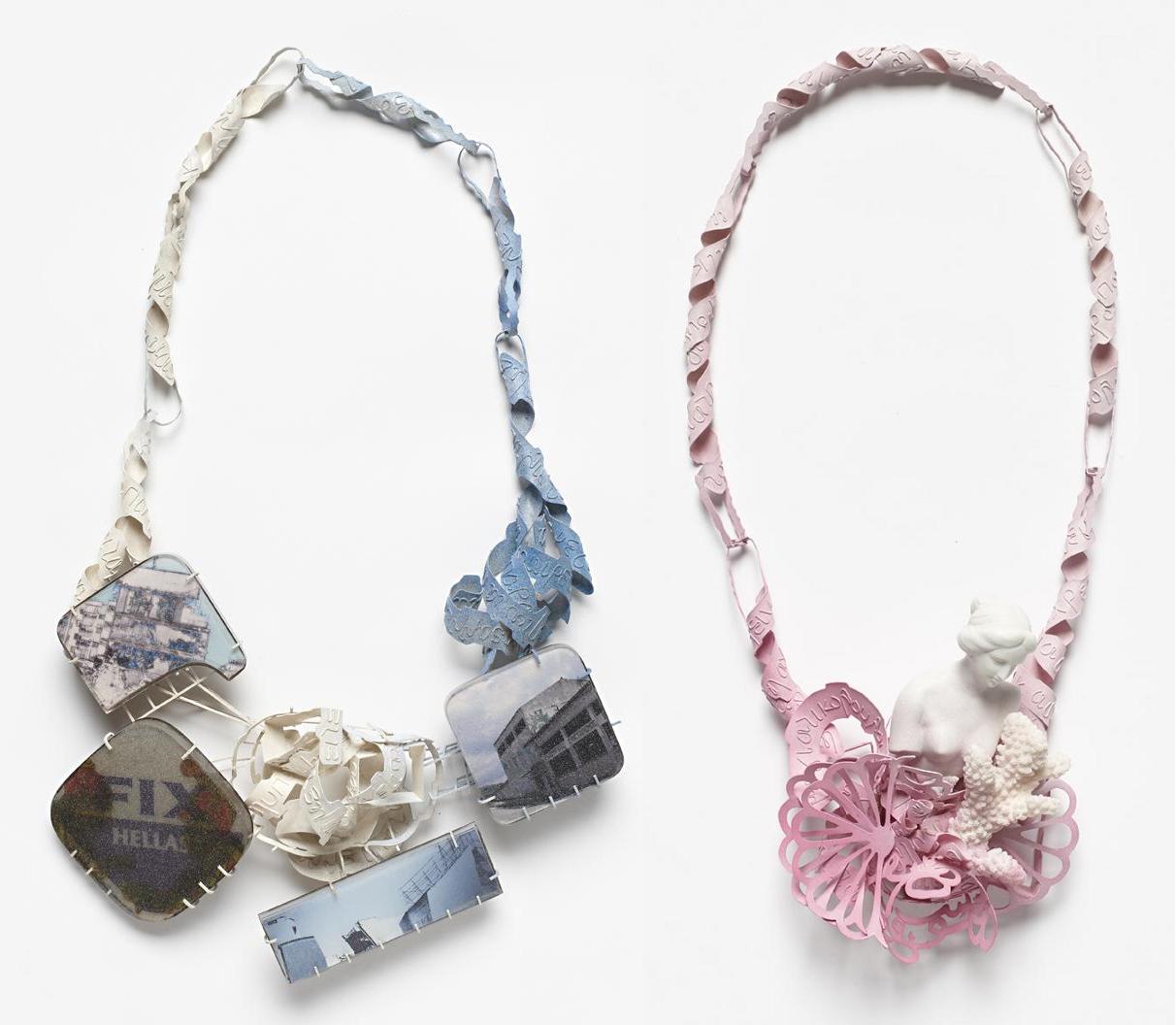 The exhibition opens Friday, July 19, 2013 at 20:00 and will last until Saturday, July 27, 2013.
Curated by Christopher Earl Milbourne
Chili Art Gallery
Demofontos 13-15
Athens 11851, Athens
(Next to the Cultural Center "Melina")
Tel 210 7292564 – 6936 755550
Web: www.chiliart.gr
Email: info@chiliart.gr
METRO Kerameikos
ISAP Thisio