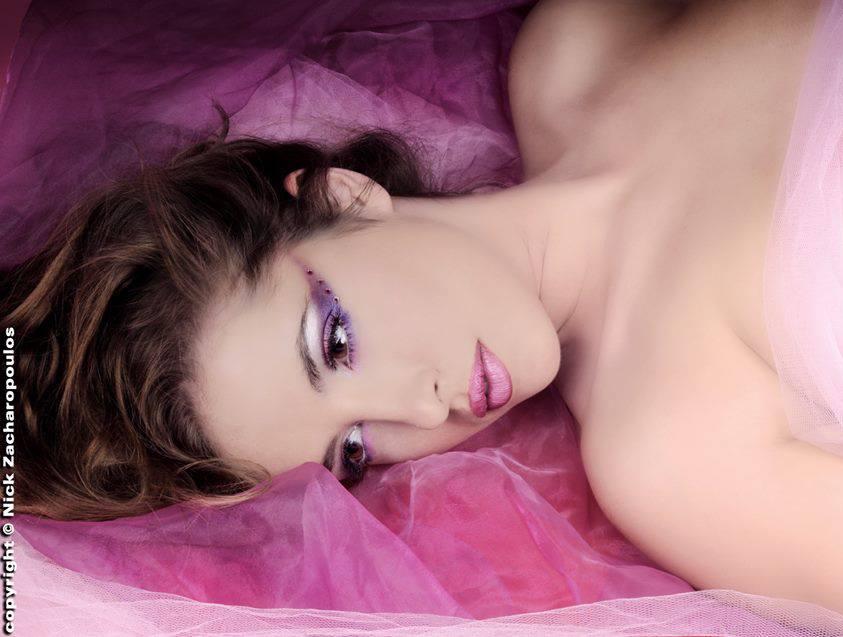 Pink Princess is an exclusive Beauty & Makeup Editorial for Paulatrendsets, shot by fashion and art photographer Nick Zacharopoulos at Alfa Zita Studios, Athens, Greece.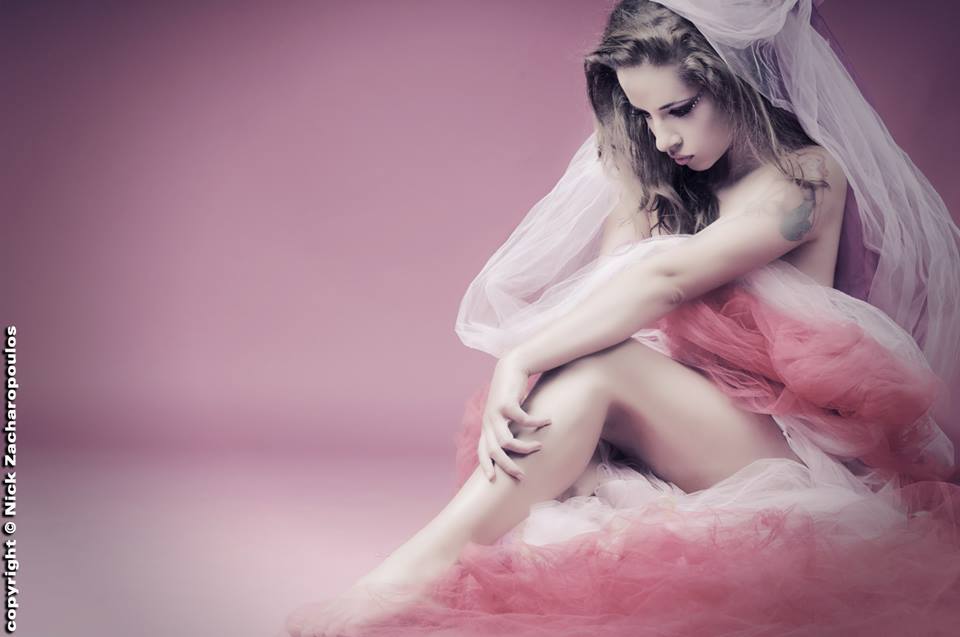 Makeup artist Anastasia Theochari trasformed model Fei Angeli, who posed drapped in tulle in various shades of pink, into an exotic Pink Princess. Metallic shades of pink and purple were used for Fei's eye and lip makeup. If you ever wondered what makeup would go best with your pink or fuchsia evening dress or other occasion wear, then this editorial is your answer.
"There is an obvious extravaganza in this look, both when it comes to the colors that are used and their application", says Anastasia. "We see how the makeup is fetched far from the outer corner of the eye, which makes obvious that this is an evening makeup. The choice of pink and its various shades, makes it ideal for overall girlie looks"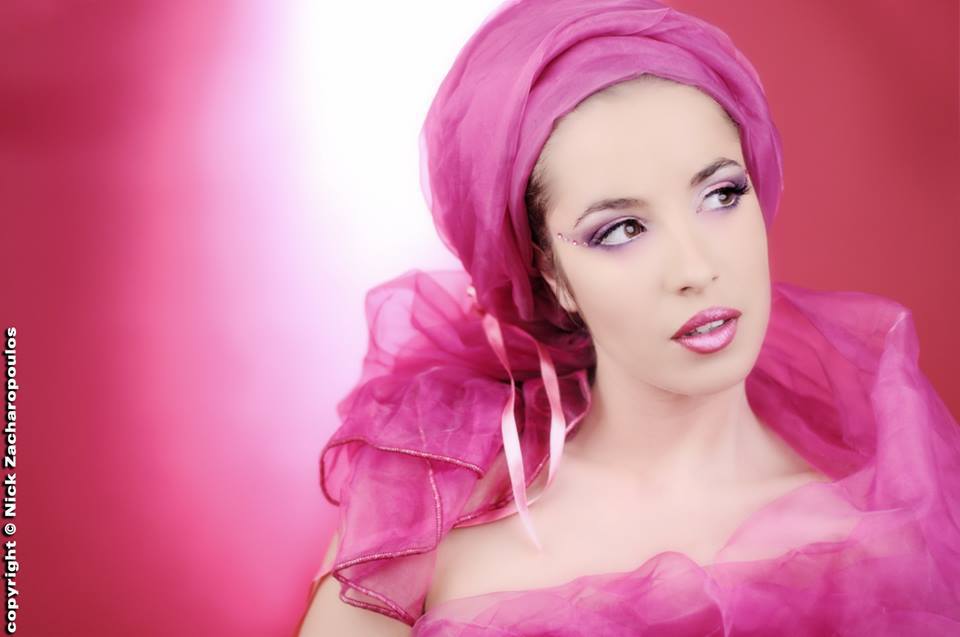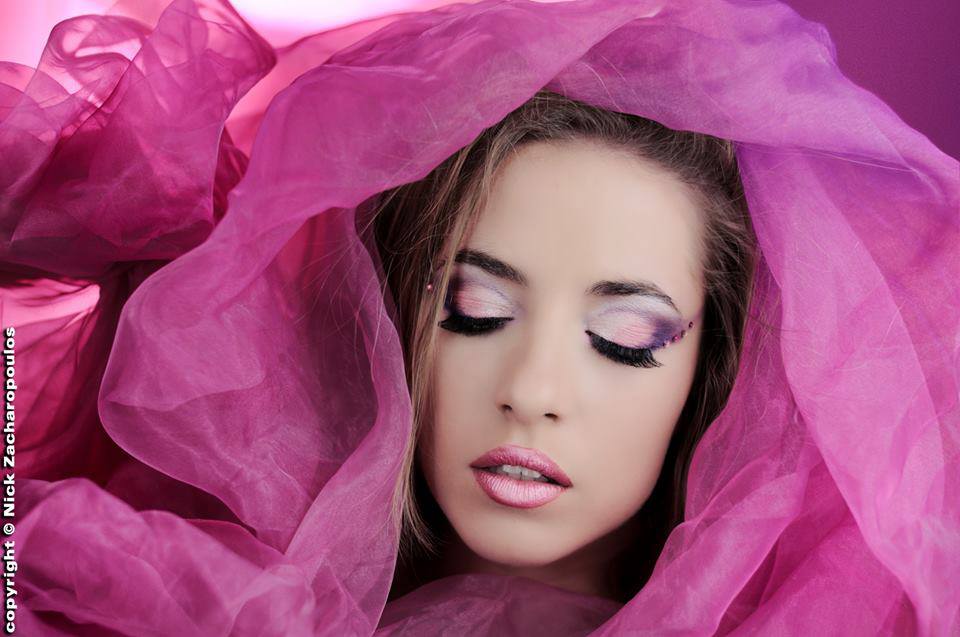 APPLICATION
"We chose a very light pastel eyeshadow, "Silver Pearl" from the Eye Makeup Kit and applied it to the whole upper eyelid, up to the eyebrow. Then we chose "Confetti", from the same Eye Makeup Kit, and applied it only at the centre of the eyelid, gently blending the new shade with a blending eyeshadow brush. For the end, we created a reverse side triangle on the outer corner of the eye with a purple eyeshadow, Amethyst Shimmer Pot from the Eye Makeup Kit. For the lips, we used a frozen pink metallic shade"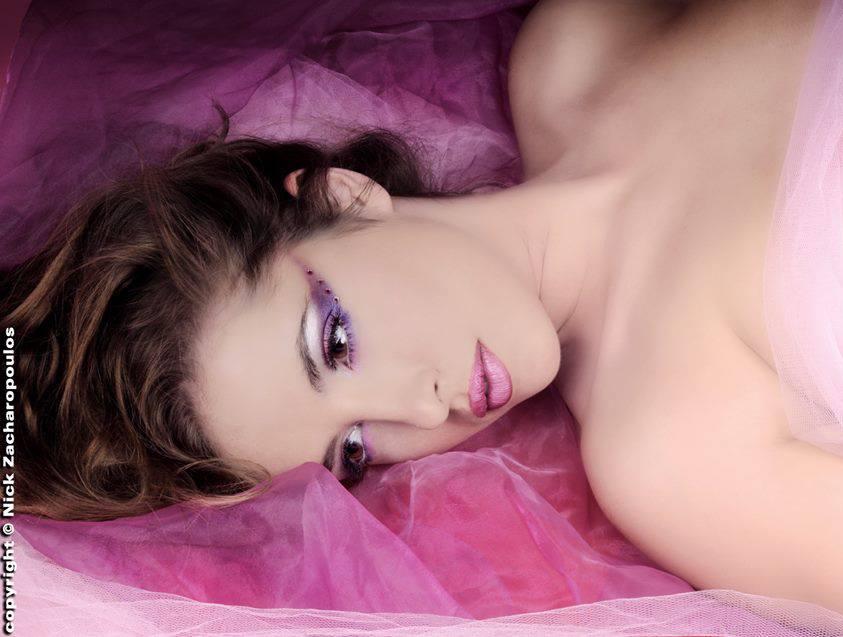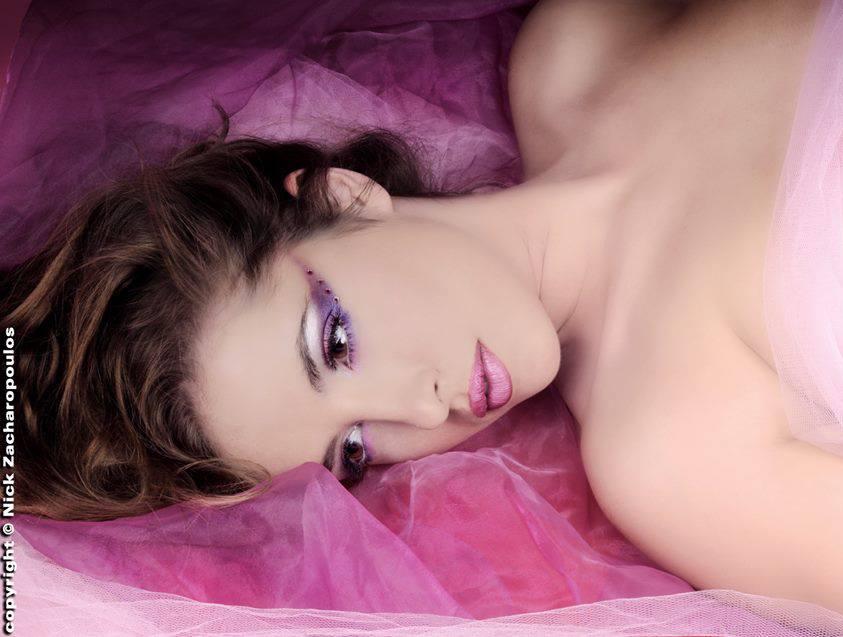 Makeup Tips:
1) When applying the second shade of eyeshadow on the middle of the eyelid, just look straight into the mirror to draw a line from your iris up.
2) Make sure you have totally removed any other layers of makeup from the day and washed the face properly always before you apply a sophisticated makeup look like this one.
Styling Tip:
The more subtle the pink you'll be wearing, the more suitable and striking this makeup will be.