The name Twisted Candy comes from the irony of how too much of something that we love can make us very sick. Una Burke's SS13 collection has been inspired by a quest for balance in life and as a result of this, a recent interest in theories of synchronicity, frequencies and energies.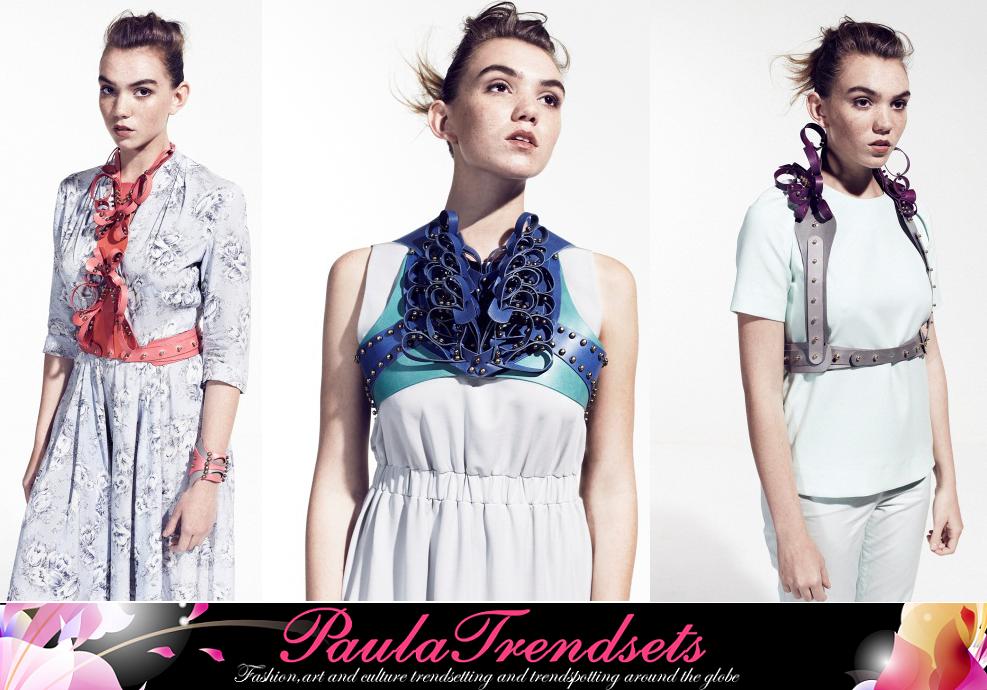 In looking at imagery created by energy healers and clairvoyants, this season shows a move toward more gentle colours and meeting of masculine and feminine colour combinations. Silhouettes are somewhat regal in certain pieces yet more simplified in others. A contrast of angles and curves further balance the elements within this collection and there is also a strong emphasis on the meditative repetition of lines in the twisted leather detailing.
 In addition to the abstract body pieces that have featured in all previous Úna Burke collections, SS13 sees the launch of a range of more simplified yet luxurious day bags in eye-popping, mouth-watering, fruity and refreshing tones. These will feature Úna's newly designed Monograph Logo, the first of a two part logo launch.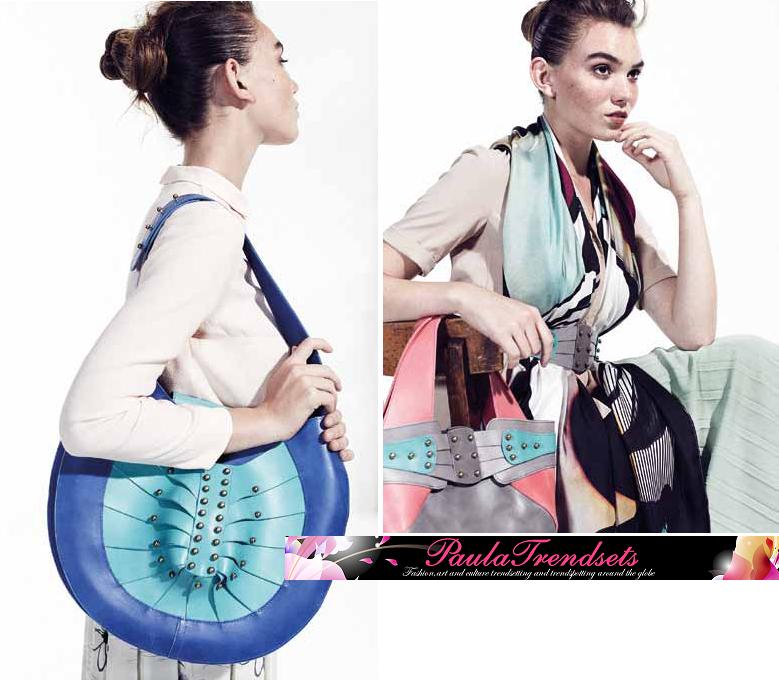 Úna has also collaborated this season with the accomplished Illustrator Spiros Halaris in the design of two intriguingly sumptuous prints for her new collection of large silk twill scarves. The mix of delicate fluidity and graphic elements in these prints compliments Úna's signature sculptural leather accessory pieces perfectly, adding a new dimension to her work. Spiros has also developed a number of illustrations based on the SS13 collection which will appear in several publications over the coming weeks.
For more information, please visit www.unaburke.com
Read also