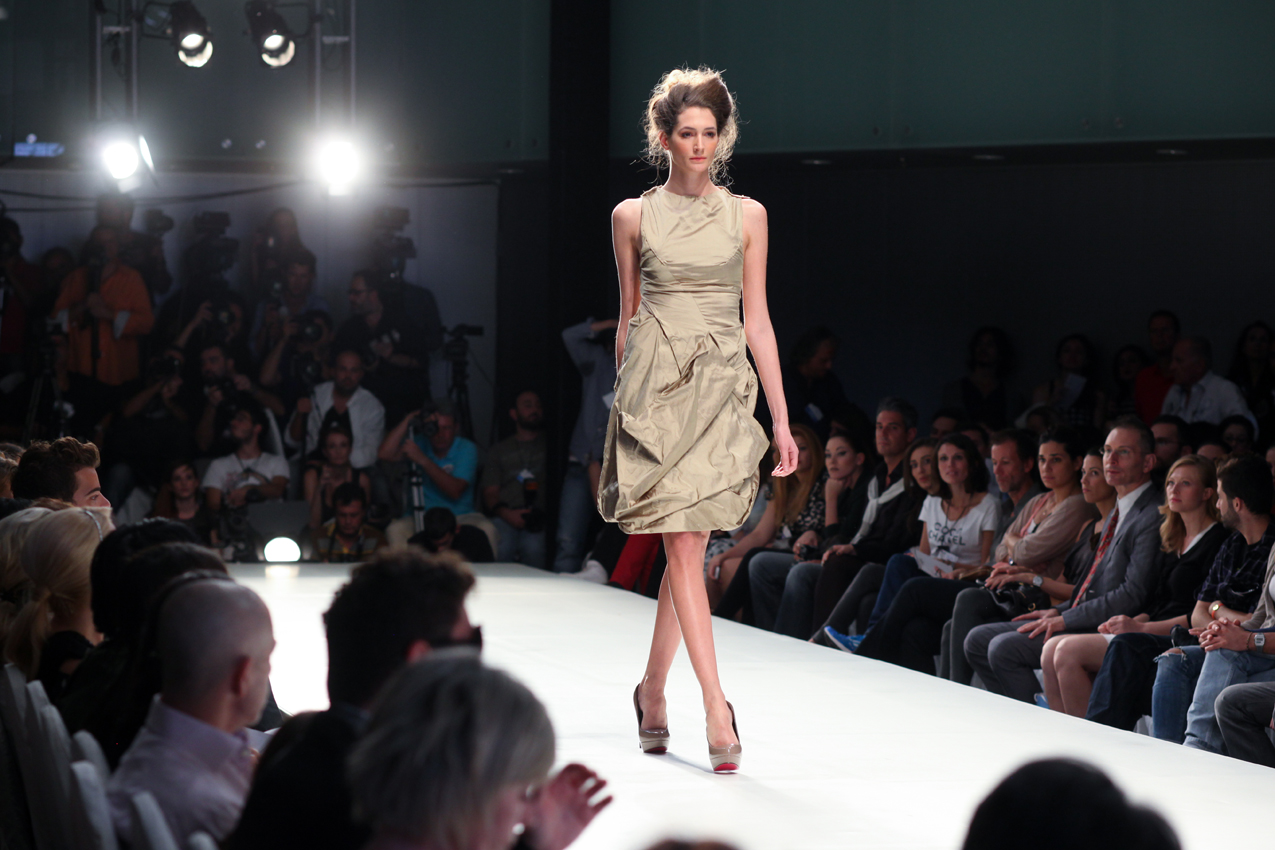 contemporary women as heiresses of both the earthbound and the divine
Greek Mythology is full of tales of legendary beauty and feminine grace. London-based womenswear designer Eleni Kyriacou takes inspiration from the myth of Pleiades for Spring-Summer 2013.
Atlas, who carried the world on his shoulders, bore seven daughters, the Pleiades, who were nymphs of unprecedented beauty. They lived in the meadows, but since they were so radiant, they became an asterism, shining their joyful light on us every night from midnight until dawn.
The Spring-Summer 2013 collection of Eleni Kyriacou, follows the Pleiades through the emergence of their myth. Draped silk, contrasted with rough textures, transparencies and glimmering metallic fabrics in green, beige and gold are used to express the earthly origins of their ethereal beauty, then giving place to silk organza, silk habotai, silk satin, silk tulle, with contrasting iridescent metallic silk and lace appliqués as the nymphs transform into celestial light.
Eleni Kyriacou sets mat and subtle colours and textures against metallic and iridescent ones, also contrasting fabrics of varying opacities, exploring layering and collaging in her work and introducing a sensitivity and innovativeness in her use of textures that is subtle, yet eye catching and tactile. The overall result is her distinct design language that is ultimately feminine, capturing a woman who is striking and modest at the same time.
Eleni Kyriacou has used the myth of Pleiades in honouring the contemporary woman as heiress of both the earthbound and the divine.