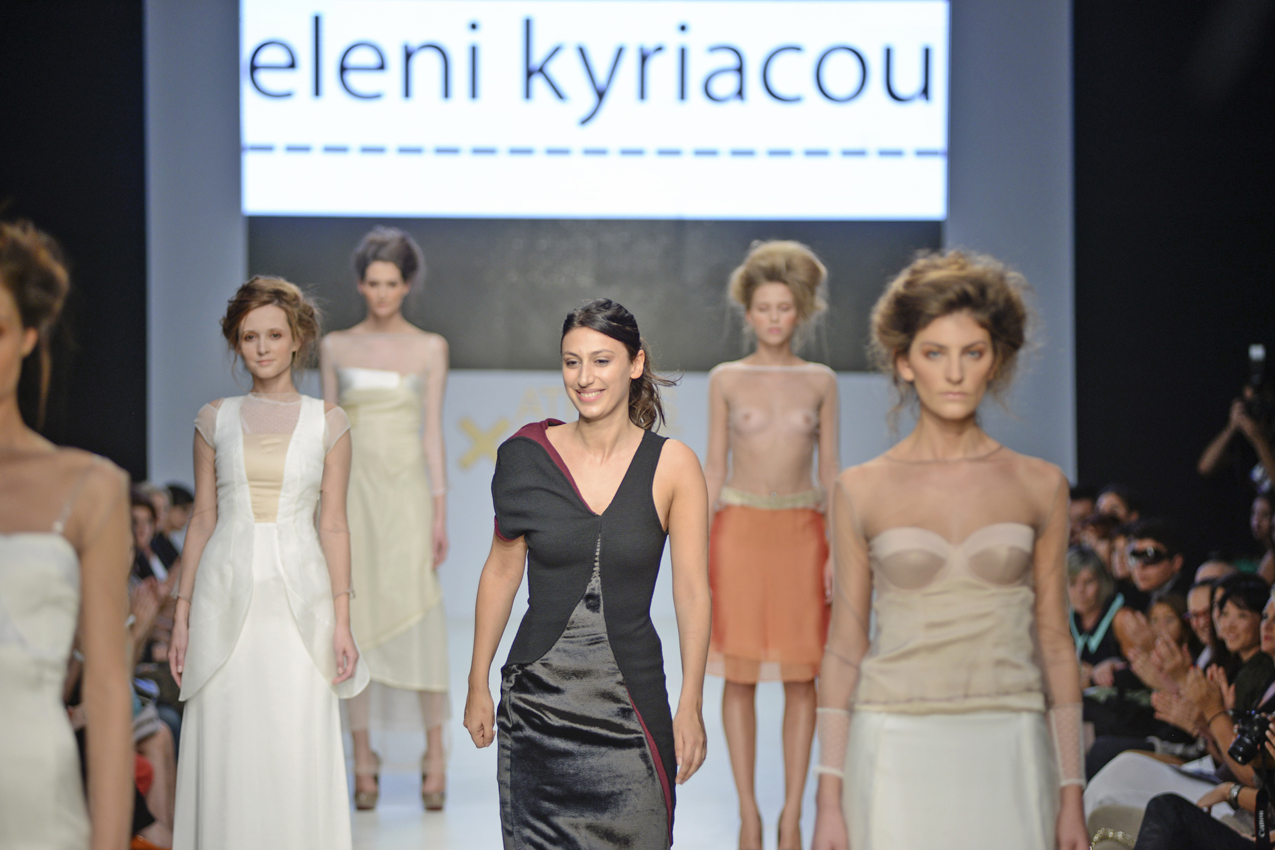 I have attended dozens of fashion shows during the past 4 years that I've been practicing fashion journalism. Although, this was the first show I experienced from A to Z. Thanks to my collaboration with London-based luxury womenswear designer Eleni Kyriacou since March 2012, I had the exciting opportunity to organize her first Fashion Week catwalk show, in the context of Athens Exclusive Designers' Week.
I knew a fashion show takes a lot of time and effort and a whole lot of people to work together to make it successful, but now I realise words cannot describe the actual first hand experience of a catwalk preparation.
Inspiration for the show was taken from Greek mythology and the myth of the Pleiades nymphs – that's why we kept the looks minimal, same brown shoes for all looks, without accessorising with jewelry (although jewellery designer Teta Naki had offered her stunning gemstones and gold creations for the show) and selecting a slow beat of ancient Greek drums for the catwalk.
Below you can watch the show either full length or in abbreviated version.
For the Spring Summer 2013 collection Press release and pictures of the show, see here.
Eleni Kyriacou womenswear and accessories are now available to buy from www.pinkweave.com or from the designer's website, www.elenikyriacou.com.
Eleni Kyriacou catwalk show at AXDW – Full show
[youtube]http://youtu.be/TJBoBqWftDQ[/youtube]
Eleni Kyriacou catwalk show at AXDW – Abbreviated video
[youtube]http://youtu.be/Q0yUfCUJAh8[/youtube]