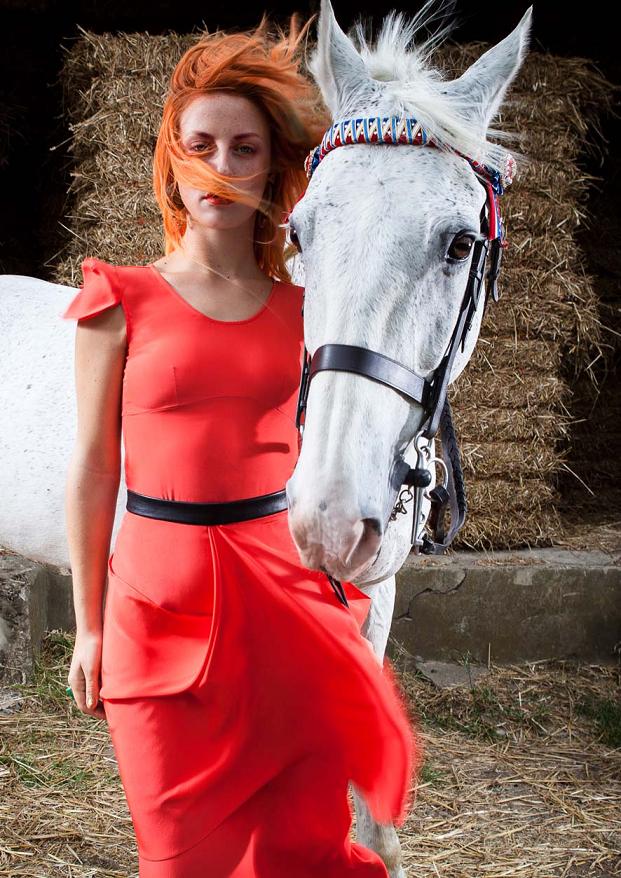 "The Tiger is the world's largest cat, and it is also one of the most threatened with extinction. One hundred years ago, as many as 100,000 wild tigers roamed the forests and grasslands of Asia. Today, fewer than 3,200 tigers remain in the wild in 13 countries"
Panthera – http://www.panthera.org
Inspired by the boundless majesty of the Tiger, Ada Zanditon has created a sensual collection of elegant sculptural ready to wear for the warrior queen within us all. The heroine of the story is the Tigress, beautiful and wild, yet exquisitely glamorous, she is the epitome of the Ada Zanditon woman. Zanditon's signature looks abound in this collection of regal dresses, billowing separates and sharply tailored jackets. 
To create the world of the Tigress, Zanditon drew inspiration from a diverse range of cultures and era's. Using the library of the Imperial War Museum, detailed research on the uniforms, documenting photographs and medals of the British Indian Army circa 1900 onwards, inspired the key silhouettes and subversive print stories. Zanditon's blending of traditional Indian bridal wear with the classic Regency cut, via her Bauhaus prism, results in floor sweeping gowns with voluminous drape, the liquidity of which is in elegant contrast to form fitting shapes and signature sculptural shoulder detailing. As always her cut is chosen to feel as luxurious to the wearer as it appears to the viewer. Zanditon explored the use of Tiger imagery in art across cultures, selecting her colour palette and print style from: the Chinese paper cutting tradition and the paintings of Henri Rousseau.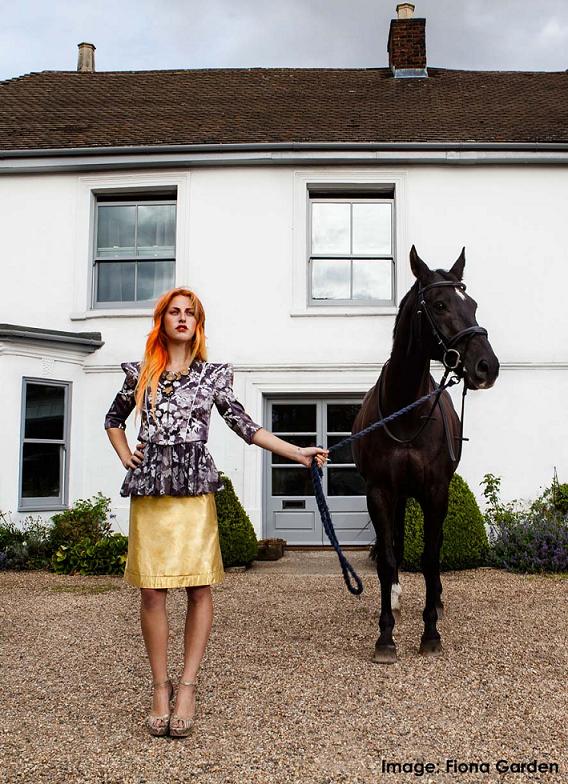 Zanditon uses transparent, metallic and sheer silk fabrics layered with this season's unique prints. Bright gold, fiery orange and tropical jungle green & turquoise are set off against an obsidian backdrop with hints of tan and tobacco, a fresh modern take on Rousseau's widely loved Tiger in a Tropical Storm.
At the heart of the collection is Zanditon's passion for endangered species, the Tiger itself, whose incredible strength and power has inspired throughout. Joe Smith & Camilla Fritze of the charity Panthera provided valuable insight into the essence of the Tigress. .