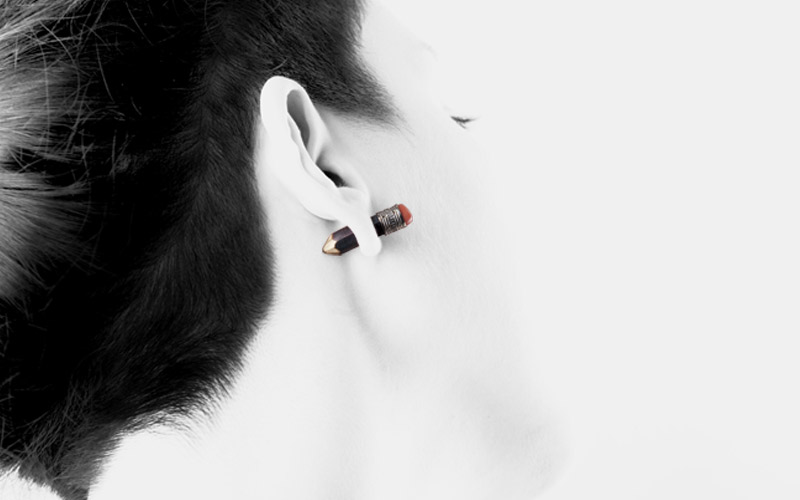 London Jewellery Week kicks off in London in a few days, showcasing an exclusive selection of international brands and British jewellery designers from the 12-13th June in Somerset House.
One of the most awaited newcomers to show, is Russian fine jewellery line Markin.
Son of a renowned Russian sculptor and an engineer, Vladimir Markin had a passion for machinery since childhood: as a kid he had drawn his parents to distraction by attempting to create his own steam engine, operating on dry spirit. Art, engineering and design go hand-in-hand in Markin's jewellery collections that are full of clever constructions and curious mechanisms.
You will see Markin's two collections during the 2-day Jewellery Show London, Particular Showroom, stand M30, just next to the catwalk. Until then, enjoy a preview on PaulaTrendsets.
LEFT: Markin's most famous design to date, the Aperture ring. The ring functions in a way similar to a camera aperture, either revealing or completely hiding a magnificent row of diamonds around its "lens".

Although Markin is very serious about his materials (he only uses 14 or 18k gold and most of his embellishments are either diamonds or sapphires) he has lots of fun with the design: his bestsellers include pencil-shaped earrings and little gold crocodiles as cufflinks.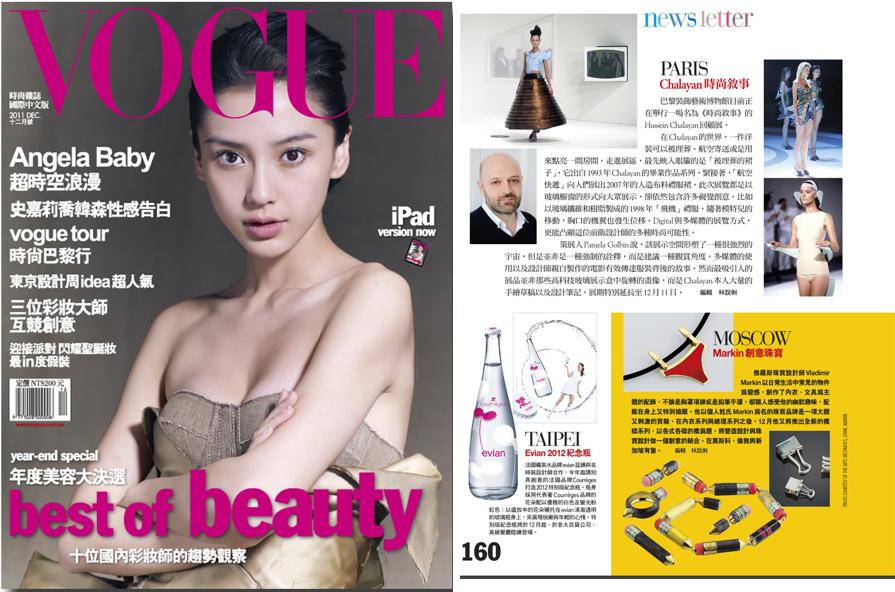 Could you tell that the "rubber" on the edge of this mini pencil earring is actually a coral?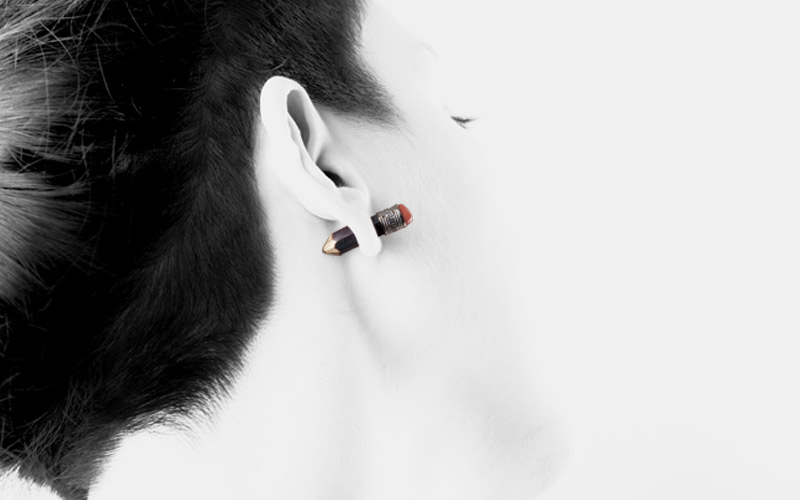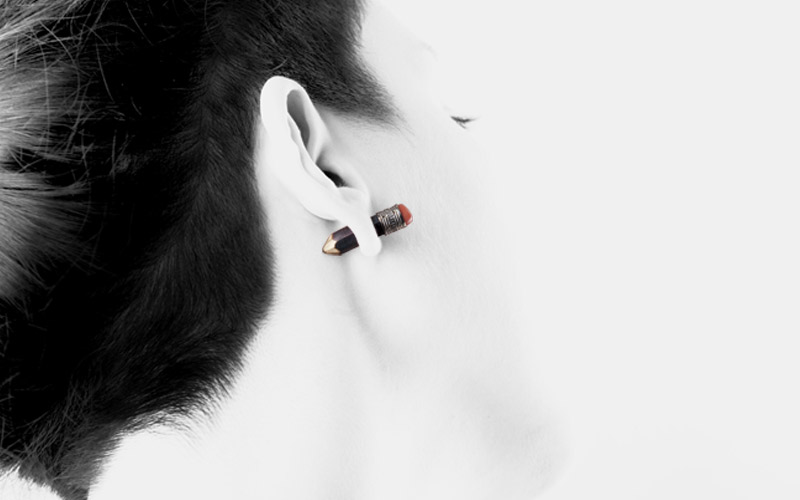 http://vladimirmarkin.com/?lang=en