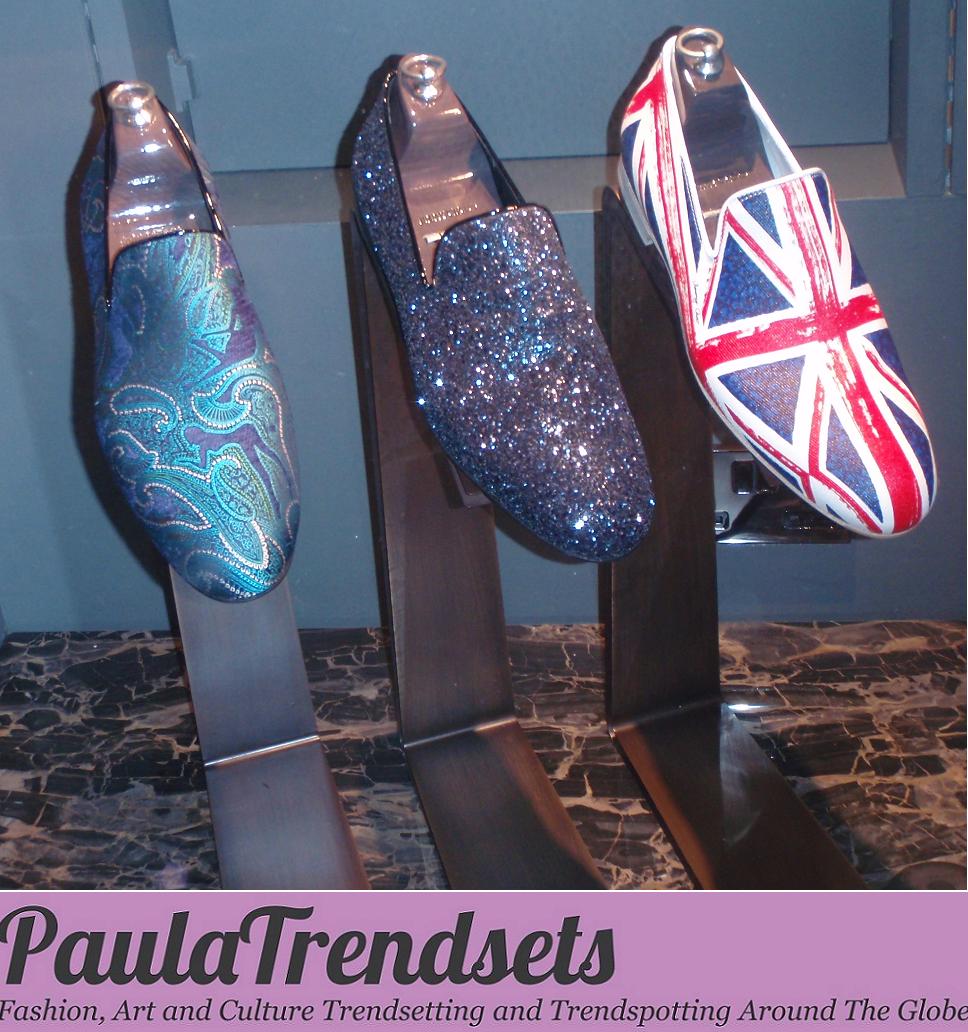 PaulaTrendsets celebrates the launch of London Collections: Men (15-17 June 2012) with a photographic safari around the city, chasing for the most incredible fashion in men's shoes.
Look what I found.
HARRYS OF LONDON
Soles in pop colors matched with same color socks.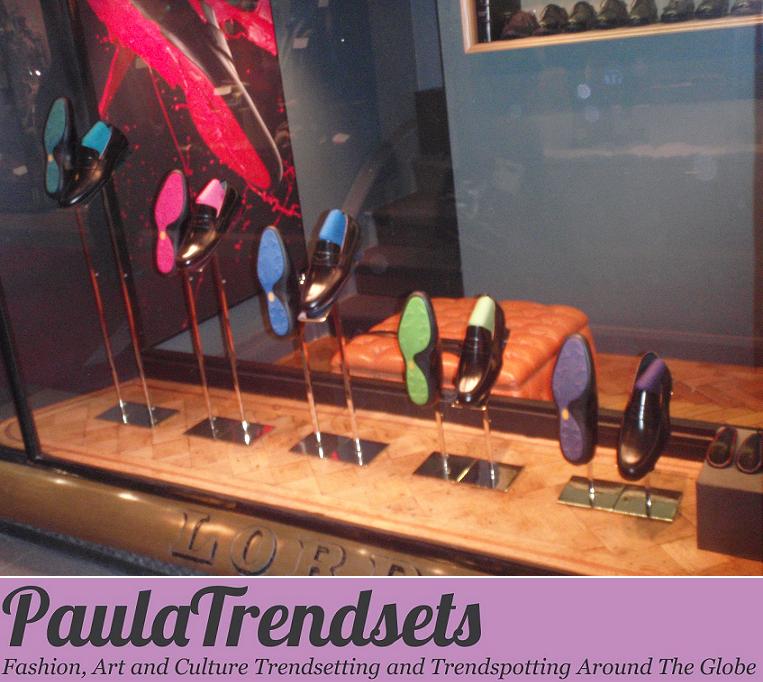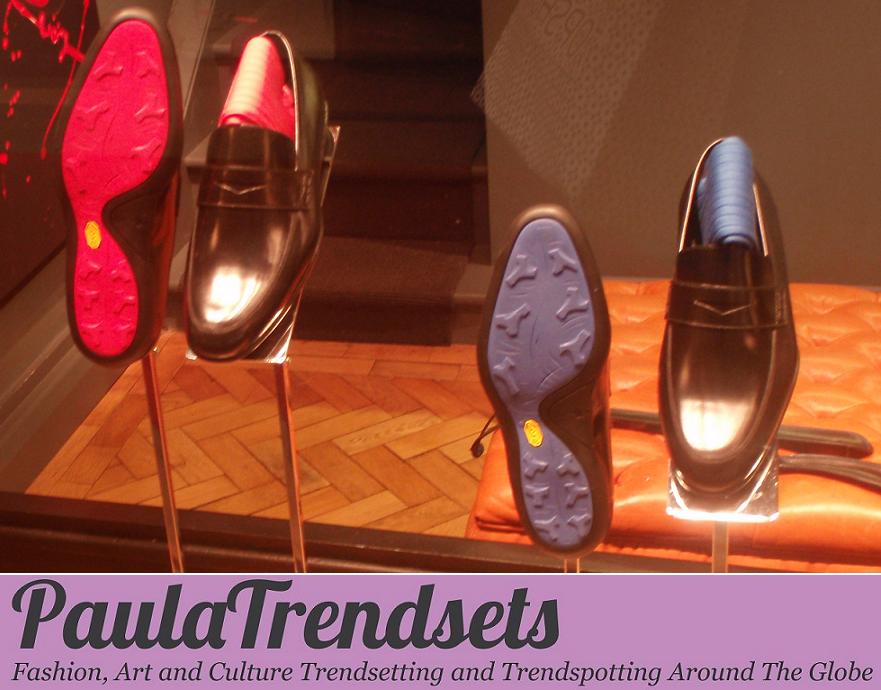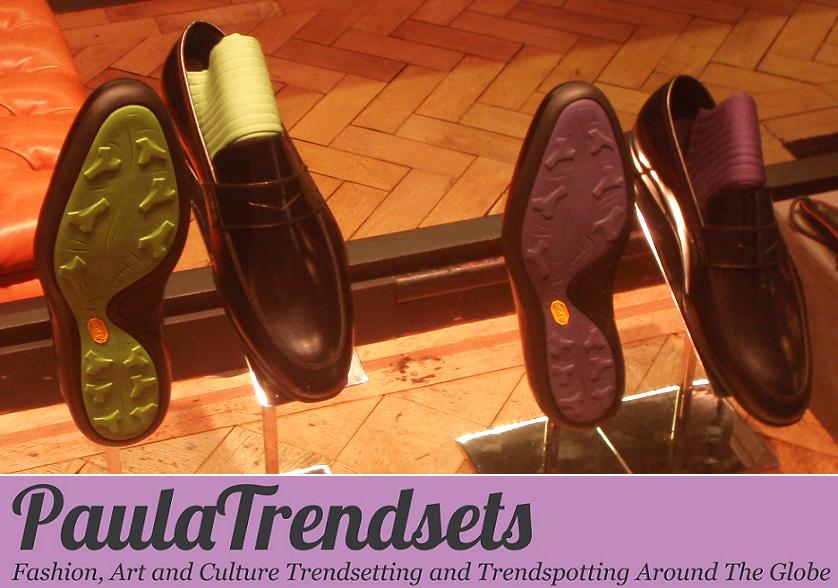 CROCKETT AND JONES
Pushing embroidery to the limits.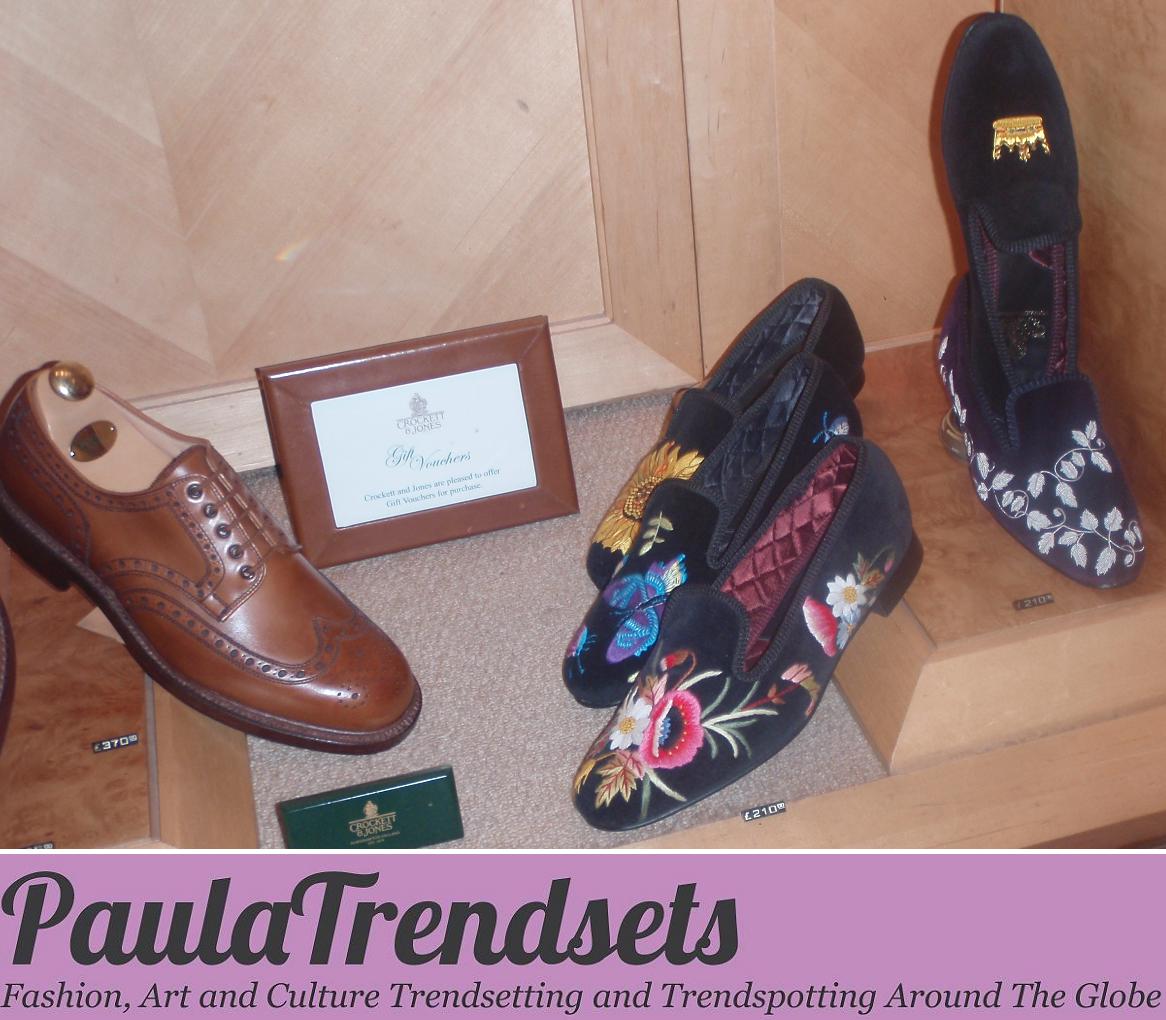 CHURCH'S
Never leave your crown at home.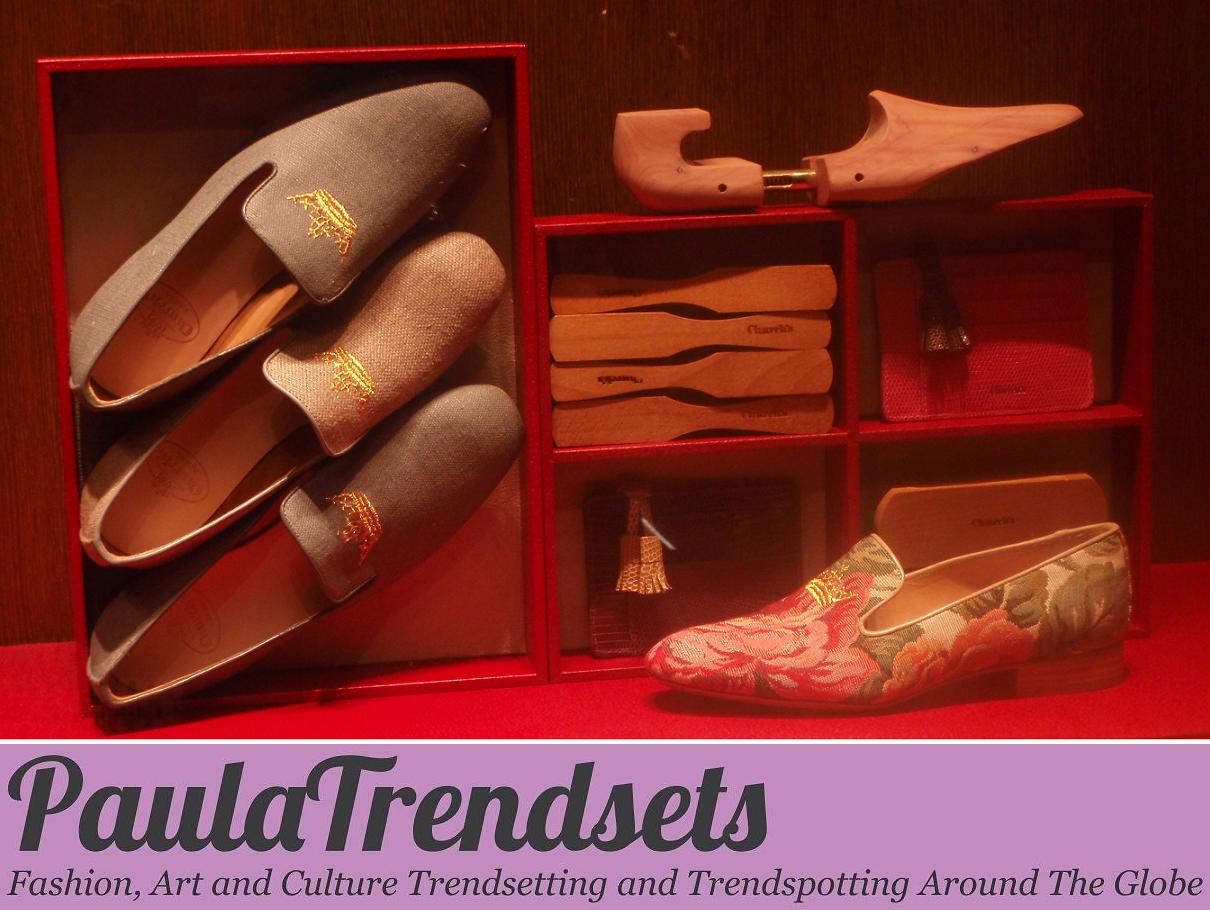 JIMMY CHOO
Look what  saved for last for you… Glitzy Choos.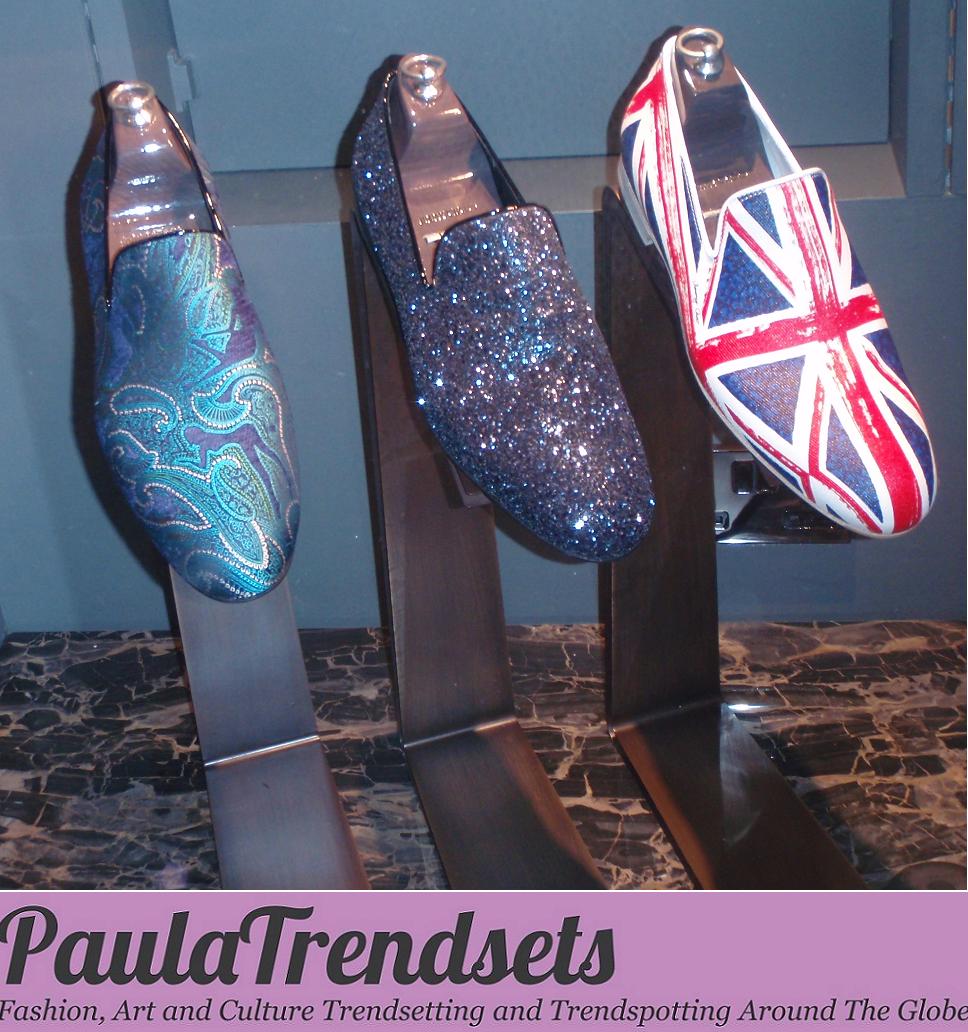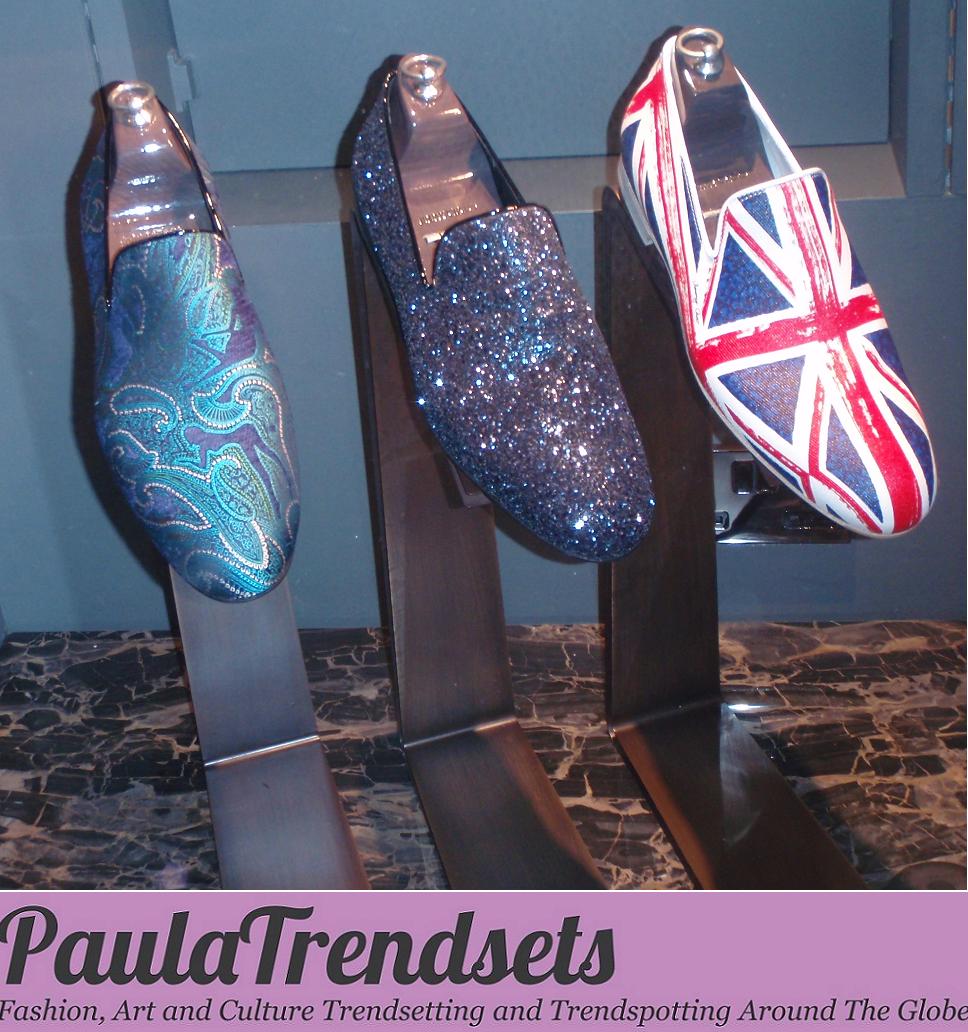 Just in case you haven't noticed, there's naked women silhouettes on the first shoe. Naughty Jimmy.