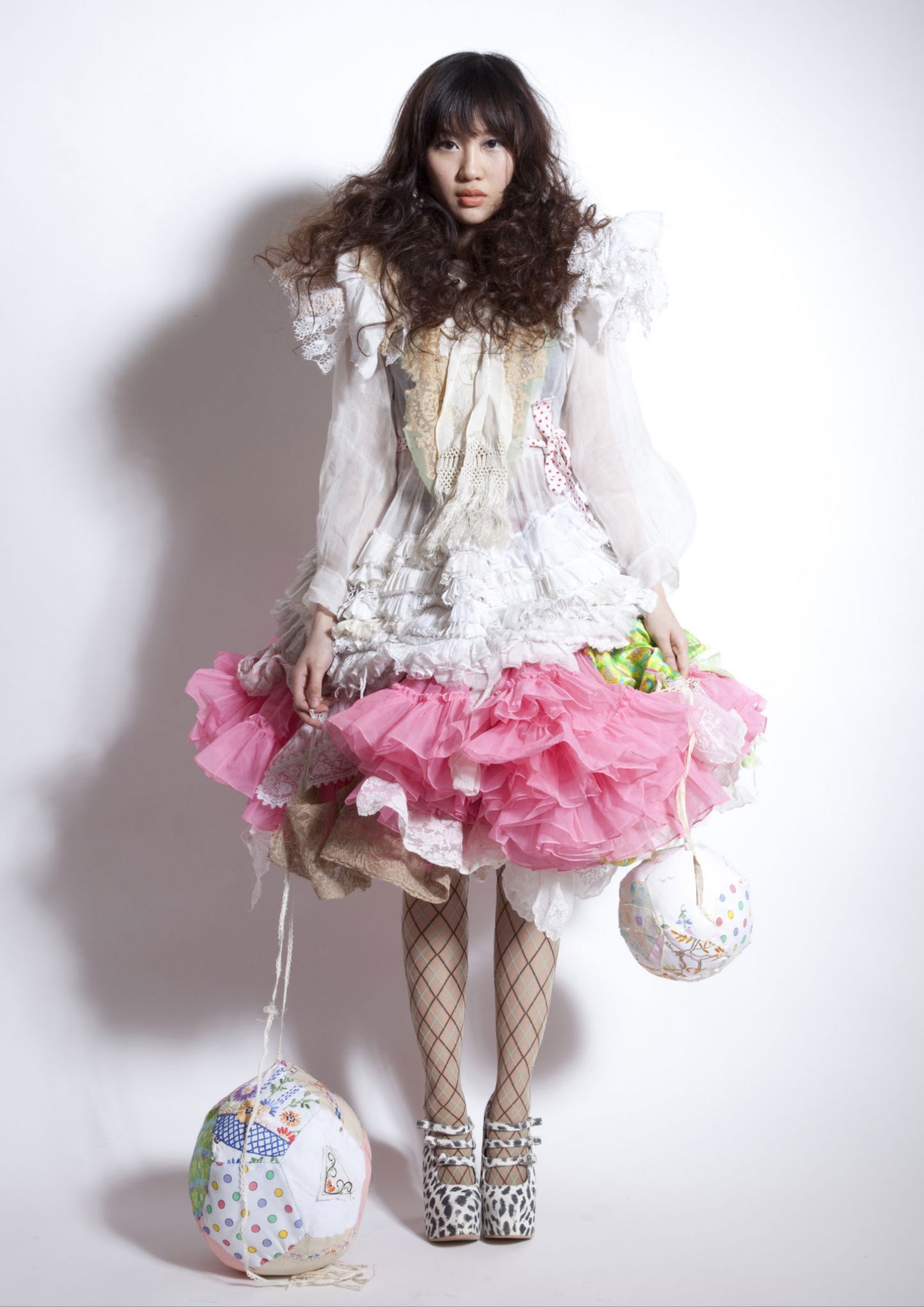 I dare to say that the most exciting brand I saw at LFW's Estethica this season, was by far Victim Fashion Street.
Faithful to the "naive punk" approach to fashion that designer Mei Hui Liu has defiantly unravelled for over a decade, the label's collection managed to be ground breaking not only in terms of sustainability, which is the main criteria for Estethica, but also in terms of fashion-forward-ness.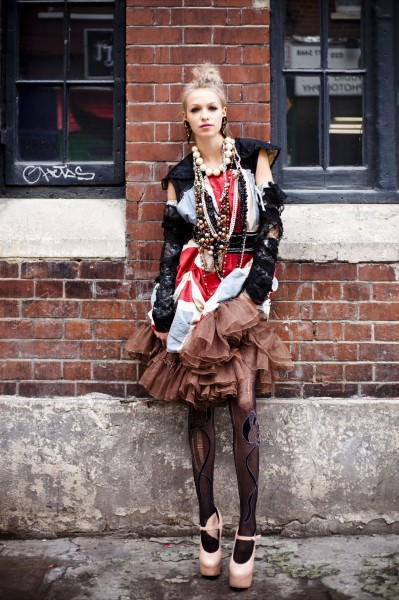 Originally rebellious as the tradition of London fashion used to have it, inventive the way it takes the punk doctrine many steps forward, playful as all things feminine, an object of desire and genuine delight to every imaginative and creative fashionista, while at the same time including a considerable degree of wearability.
 ********
INTERLACE N_51° W_0°
Autumn/Winter 2012-13
"It starts smoothly enough. But a lawless expedition is about to begin. Setting her compass for the geographical coordinates of London – 51° North, 0° West – this season"s leading lady rambles through the dark city streets bumping into gothic royalty and candy-coloured characters before her gypsy instincts soon take over"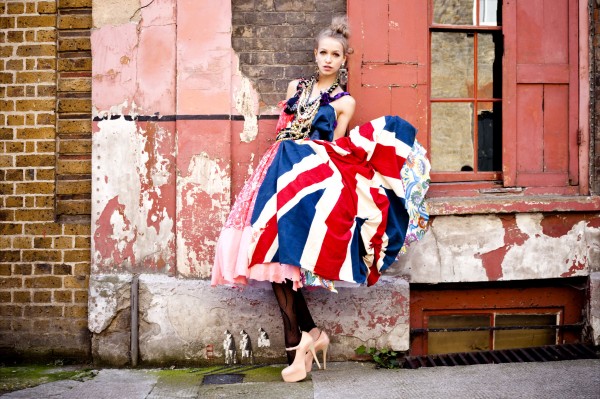 "Discarding her compass, our naïve nomad gazes at the hesitant sunrise through a kaleidoscope of latticed patterns…."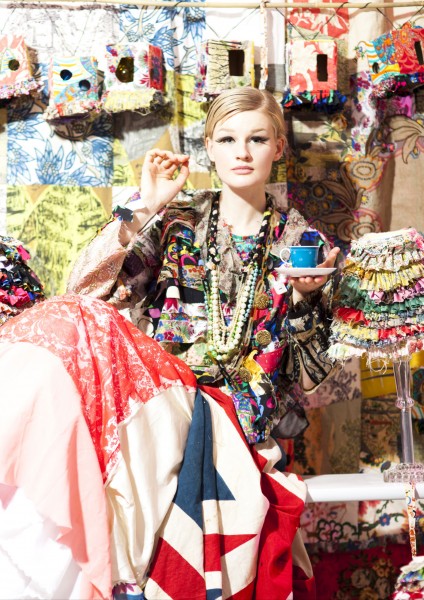 "Beyond the tangled web of crochet, bobbin lace, needlework and macramé, she is transported through a time warp of many eras"
"A Victorian ballroom flashes in and out of focus between tantalizing images of a New Romantic 1980s nightclub set on a Pacific island while madcap Manhattan flappers do the Charleston until the wee hours of the night. Regal, restrained, raw, recycled and rainbow-coloured, it"s a battle of the wills"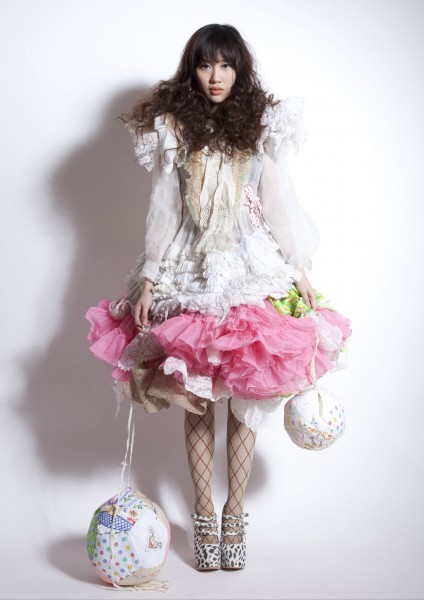 "Some might say style schizophrenia. Pensive asymmetry in murky shades of black versus carefree, chaotic embellishments galore. Sustainable fabrics, futuristic fantasy prints and antique finishings. It"s pandemonium & paradise… Victim Fashion Street"