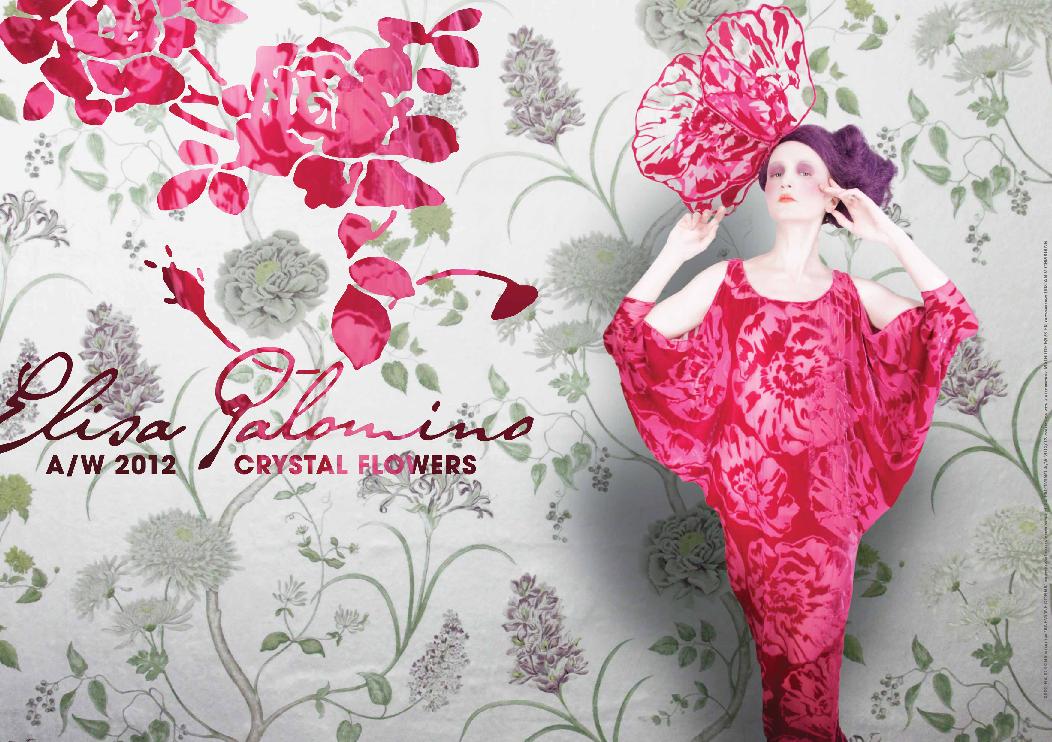 One of the most original and stunning collections presented during this season's London Fashion Week was that of Spanish-born designer Elisa Palomino for Autumn/Winter 2012-13.
The powerful concept of bringing to life the fashion sense of one of the most inspiring trendsetters of the 20th century made Palomino's collection one to stand out from those of most of her London colleagues'.
Elisa Palomino's Autumn Winter 2012 collection is inspired by Florine Stettheimer's book of poems, "Crystal Flowers". Florine was a painter, designer and poet. Together with her sisters Ettie and Carrie, she reigned over one of the most frequented salons of the small New York avant-garde in the 20s and 30s, where they entertained the likes of Marcel Duchamp, Francis Picabia, Man Ray and Georgia O'Keeffe.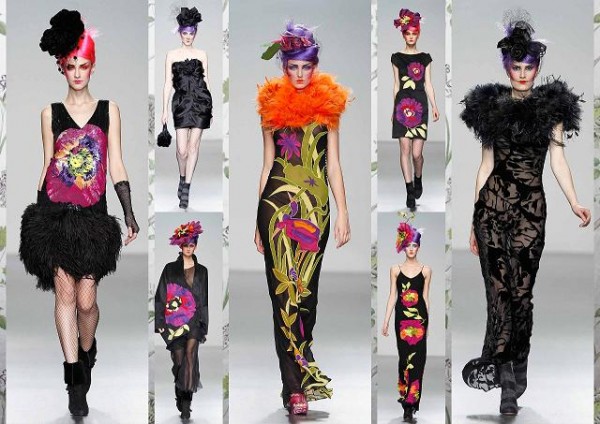 The Stettheimers were an exotic if somewhat strange trio: Ettie in pink wig, brocades and diamonds; Carrie, who dressed never in the fashions of the day but in the elegance of a past eraq Florine in her oriental robes. They were all extremely fashionable, though often they appeared as if they were of another age. They represented the very models of the new woman of the 20th century. They patronized such couturiers as Paul Poiret or The House of Paquin and wore exotic fabrics with elaborate embroideries.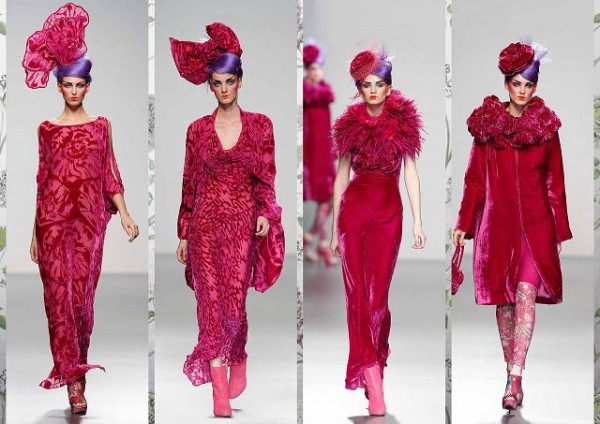 The collection depicts Florine's dazzling and eccentric paintings of fantastically imagined avant-garde soirees with their openly feminine sensibility, expressed through artificiality of colours, stylization of shapes and eccentric elegance. Her decorative, figurative style is all over this Fall 12 collection, with deep purples, blacks, vivid pinks, and vibrant oranges. Her fanciful clothes and patterned fabrics inspire huge floral motifs on velvet tunics, where crimson roses and black carnations crawl into velvet cocoons and old fashion fascinations.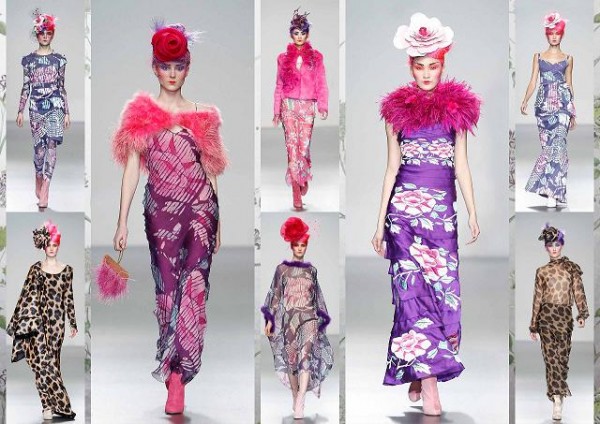 Florine's fascination with new materials is translated on floral intarsias and chinese motifs printed in Alcantara, an avant-garde material of her likes. The collection is an homage to the lifestyle of these fashionable, intelligent sisters, furiously chic, trendsetters, forward thinkers, painters, poets and novelists. They dressed to please themselves with verve and wit, blue hair, red lip rouge and oriental robes, a victory for female self-expressions.