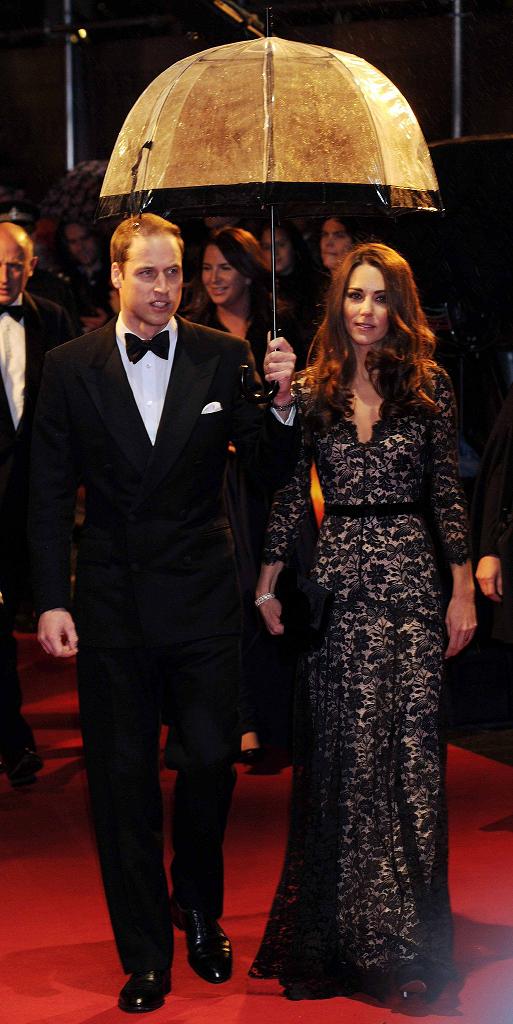 That's our good old Kate Middleton…
Catherine, Duchess of Cambridge made a bold comeback to her most stylish public appearences at the "War Horse" premiere in London.
The wife of William, Prince of Wales, looked stunning in her long black and white lace gown, an outfit really worthy of a Princess of her young age and beauty. Glamorous, feminine and definetely fashionable, the Duchess, who turns 30 tomorrow, reminded us she can always be a global fashion icon in one of her best sartorial moments ever.
1. Catherine, Duchess of Cambridge, accompanied by her husband, William, Prince of Wales.
The Duchess is wearing a long gown in black lace and white lining. The discreet lace V-neck is very flattering as it creates a romantic and feminine focus framed by the light curls that fall over her shoulders.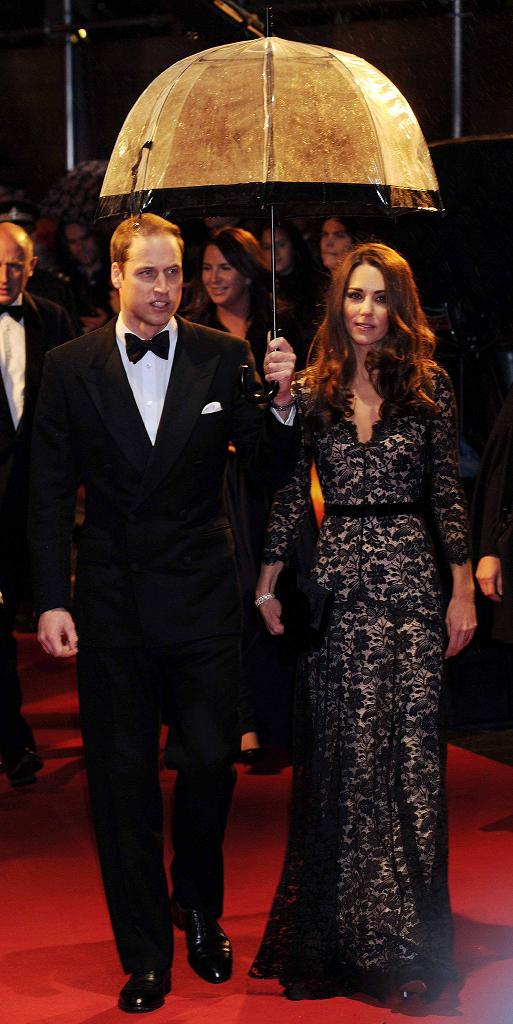 2. Make-up: Smokey eyes in dark brown with black eyeliner and clear lipgloss.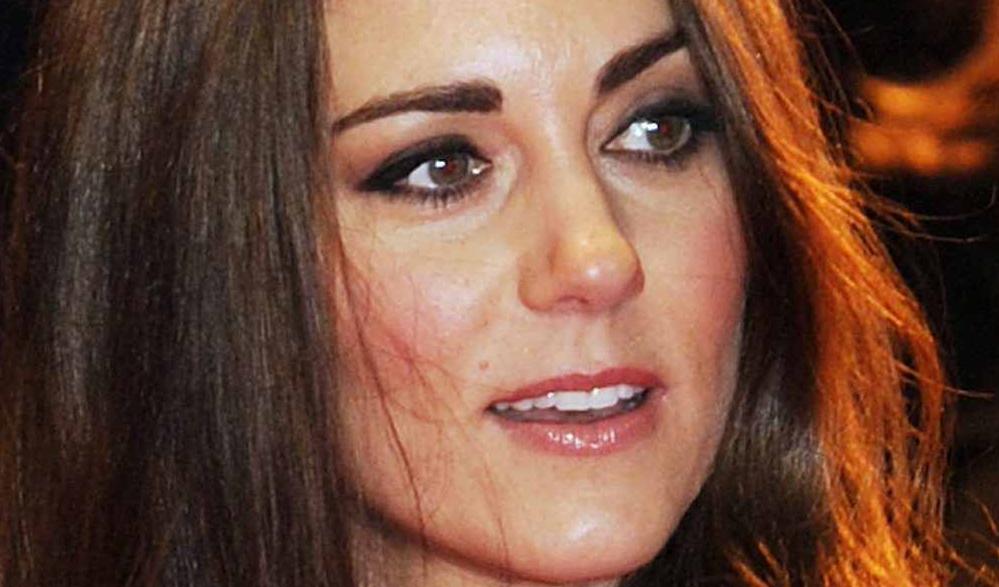 3. Black velvet handbag with a big velvet bow, silver bracelet with clear gems.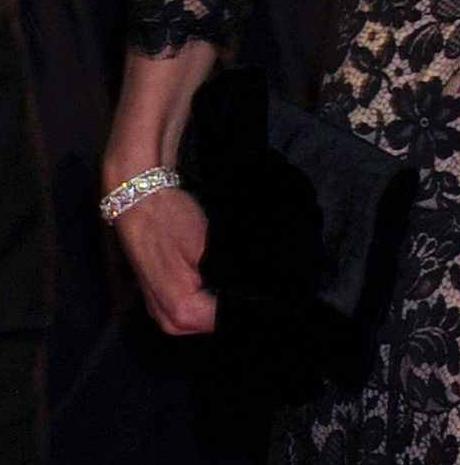 4. Matching black pumps.