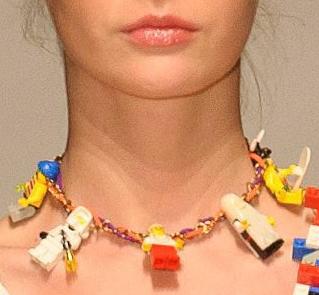 Remember my story "Don't play with your LEGOs – dress in them!" ? Of course you do, you loved that story. Well honeyz, I got news for you. LEGO fashion is back on the catwalk and this time it IS more wearable.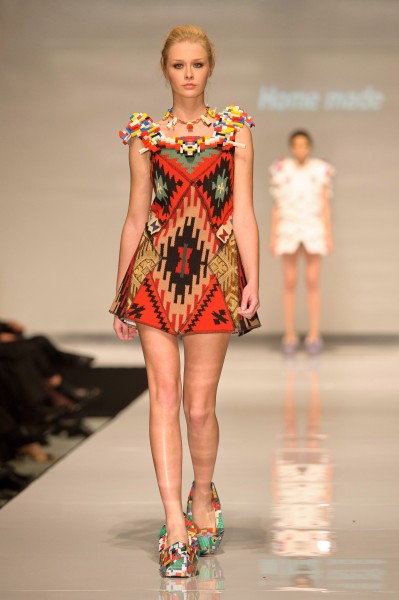 This is a design by Polish designer Monika Gromadzinska. As you see, only the neckline is made of LEGOs. The rest of the outfit is knitted, thus comfortable to wear, unlike Fergie's total LEGO dress which was the cause for my other article. Most importantly, the LEGO-constructed neckline and the knitted dress share a similar Aztec-like theme. Thematic continuity is very important as to ensure esthetic integrity between the two totally unconnected materials.
As about the necklace with the LEGO dolls used as charms, I would definetely buy it, style it, and, yes, actually wear it on the street.