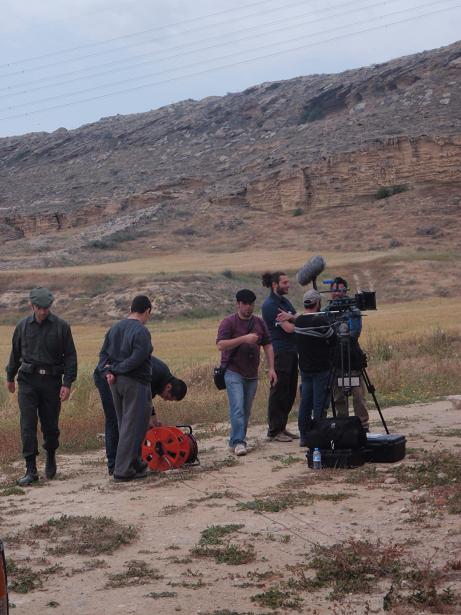 I was familiar with the concept of "Dreams of Memory" it's been almost 2 years. Sigma TV director Costas Chrysanthou, colleague in the news department of the TV station, told me about a script he had just completed for a short docu-drama. The story was one of his own family; the story of his grandma's brother, a Cypriot who was a student in the UK when he decided to volunteer to serve at the Spanish Civil War. This decision of Lucas Orphanides, as his name was, proved fatal.
It wasn't before 2 generations had passed when his sister's grandchild, Costas Chrysanthou, would find out about the young volunteer's letters to his family and narrate his ancestor's life on the big screen.
After many a letters to candidate sponsors and a whole lot of constant re-budgeting, this docu-drama became a reality that means to tell the story of a handfull of Cypriots (52) who volunteered for the Spanish Civil War.
I had the luck to attend the last day of filming in the ruins of Ayios Sozomenos in Cyprus – another historical place, haunted by its own ghosts of another unfortunate era, a period of bloodshed conflicts between the greek-Cypriot and turkish-Cypriot communities, and was burnt down in 1963.
But that's a different story to tell – maybe in Chrysanthou's next film, why not? For the time being, let's watch the exclusive video I created from the most exciting day on set for "Dreams of Memory". Watch for scenes with explosions and fire. (The video is in greek language. Find following several photos with english captions below the video)
The film "Dreams of Memory" was sponsored by the Ministry of Culture of the Republic of Cyprus. Many thanks to my good friends Daniel Economides and Katerina Vassou who joined me on set that day and helped me to film the interviews with the crew.
[youtube]http://www.youtube.com/watch?v=lOi4E6GXvyY[/youtube]
The filming was set on a rocky landscape in the middle of a plain at the central part of Cyprus, where the village of Ayios Sozomenos used to be.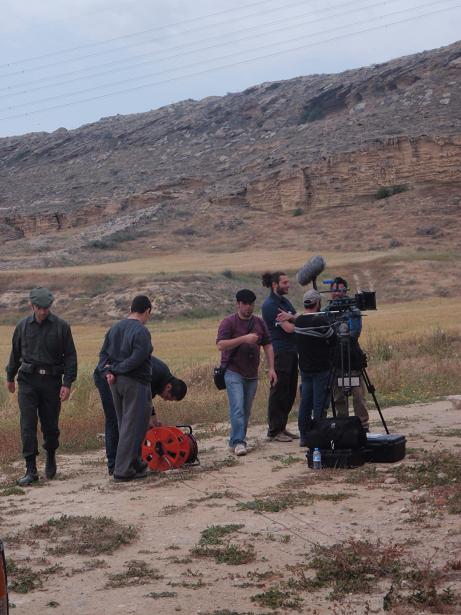 Director Costas Chrysanthou directing his actors for "Dreams of Memory" warzone scenes, under the surveillance of a bomb squad member who was in charge of the explosives so that everyone would be safe in the area.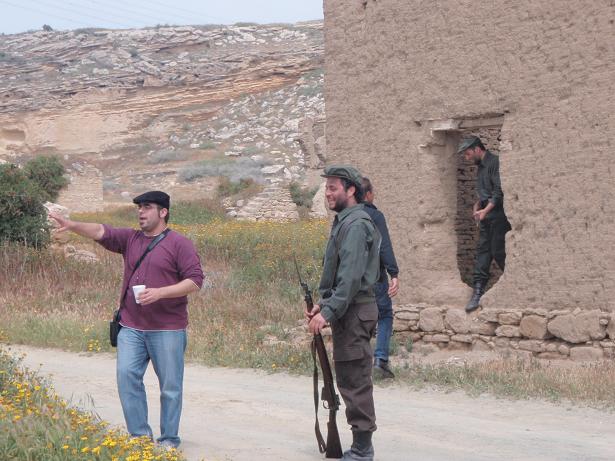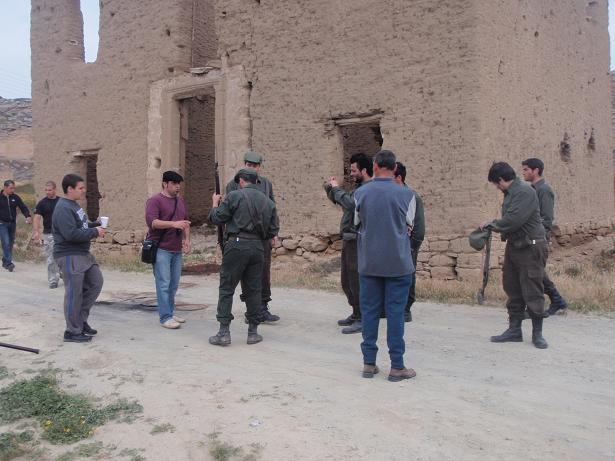 Some scenes from the set, all actors dresses as soldiers.