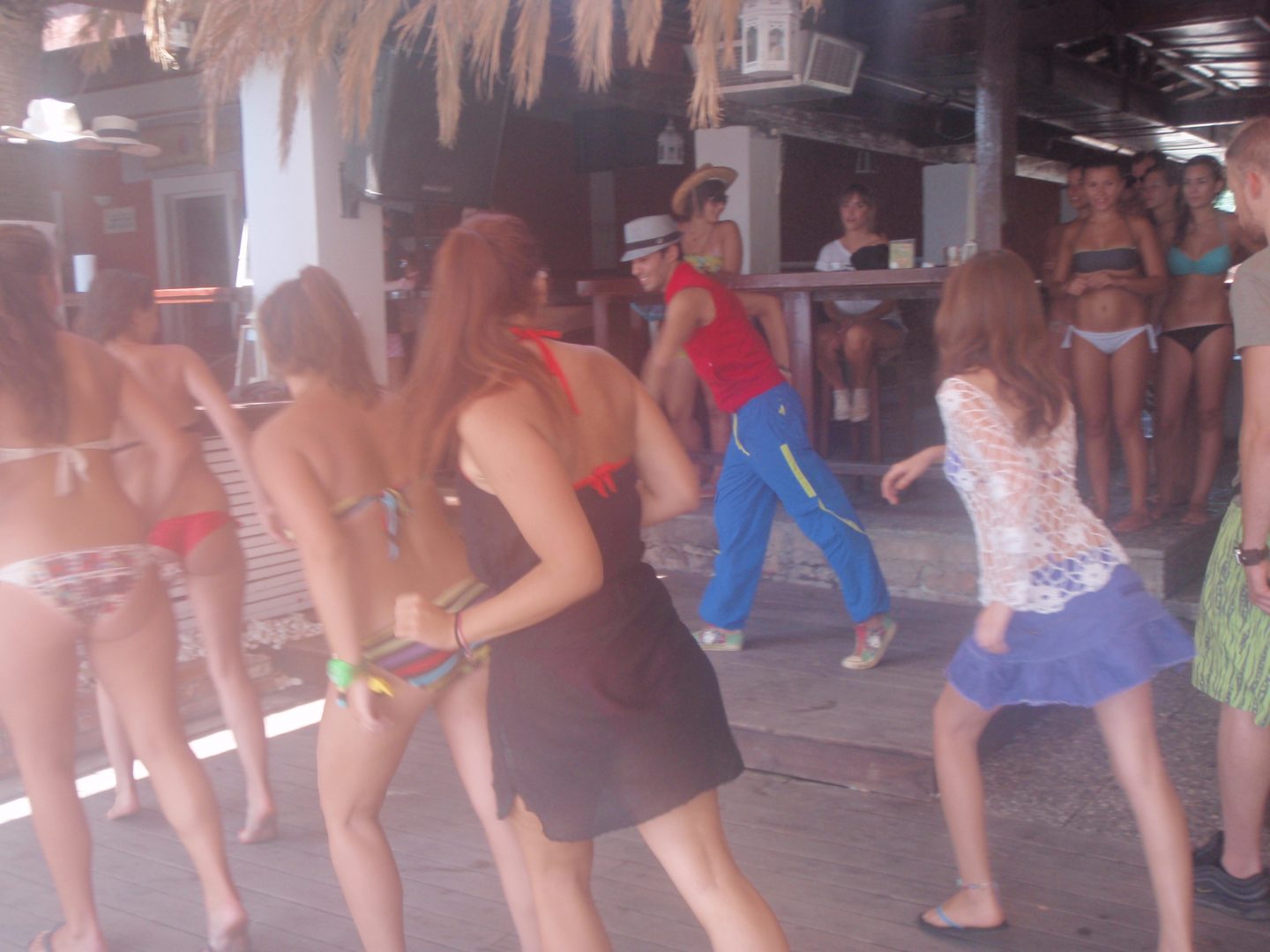 Sunday 7th August found me in Bojo Beach Bar, Raches, Greece, with my good friend Thanos Pisanidis, choreographer in Dancing With The Stars Greece (ANT1 TV)
Thanos was invited by Bojo Beach Bar to present an exclusive Zumba Party and teach exciting choreographies to the bar's customers.
Did the people enjoy the zumba party instructed by the famous dancer/choreographer? See what happened at the video below.
[youtube]http://www.youtube.com/watch?v=nUJdTRv3tF0[/youtube]