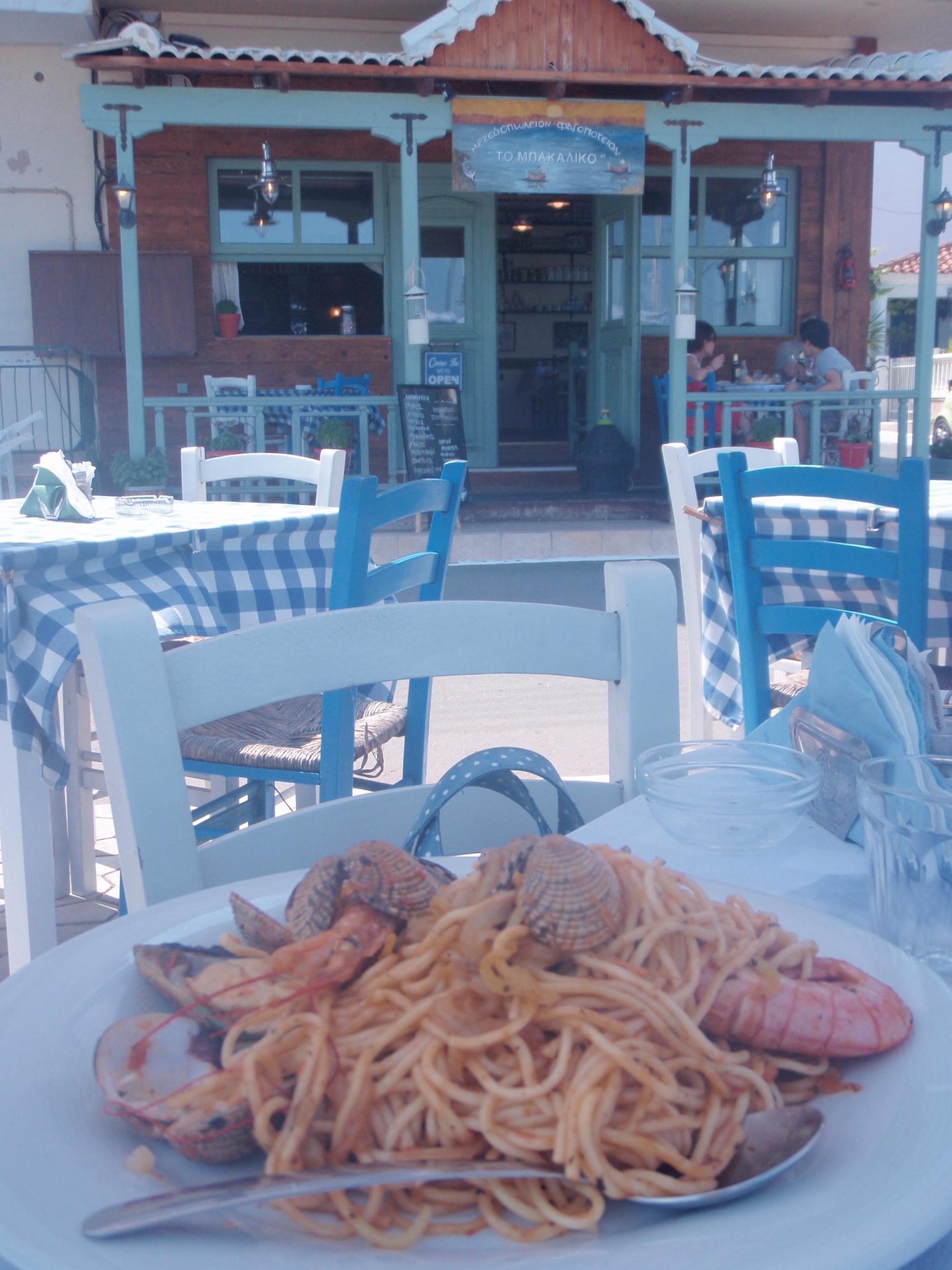 One of the places I keep in my heart with much love and happy childhood memories is the village of Ayia Marina in Fthiotis, Greece. Only 15kms away from my hometown, Lamia, Ayia Marina has been a paradise of summer fun plenty of fish taverns ever since my grandmother was in her 20s.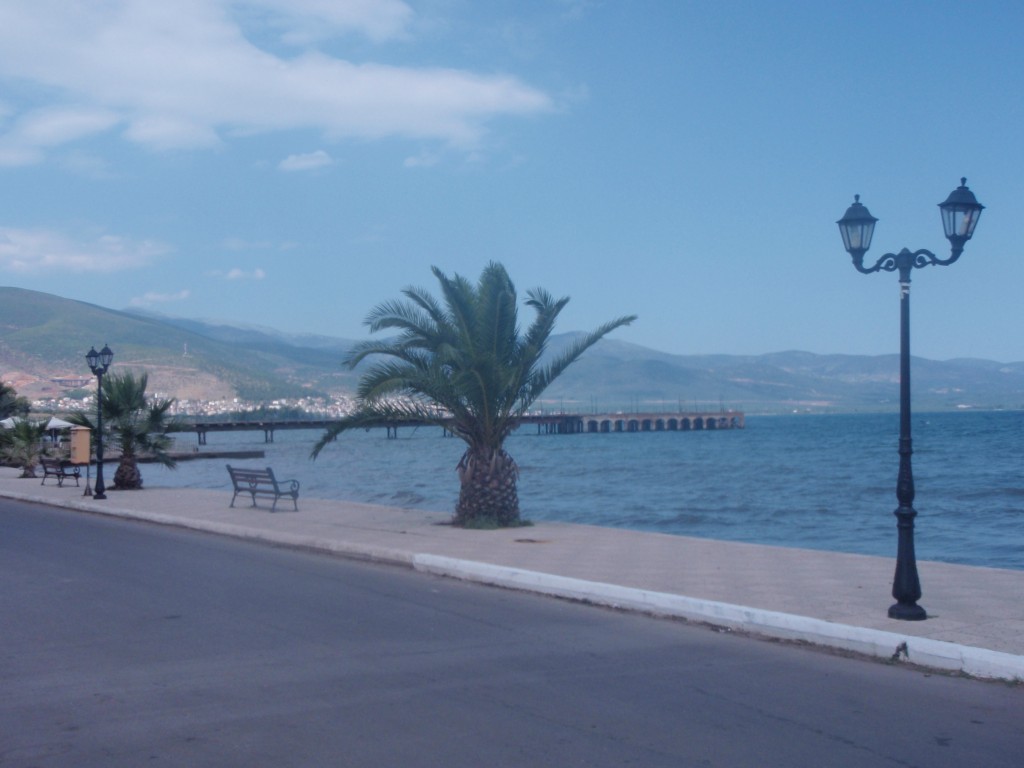 Although it's not famous for the best sea or considered the trendiest resort in the area anymore, the nostalgic atmosphere and the open view from the promenade of Ayia Marina keep the village a popular destination for lunch and dinner or coctails by the sea all year round. I rememeber several nice taverns along the promenade since I was a child, all of them serving the freshest of fish. Not all of them survived through the years though, as local businesses at the area change hands quite often.
This year's new entry that stands out for its aesthetics as well as for its cuisine, is "To Mpakaliko", whose image revives the marine tradition of the village as well as the purity and romanticism of the 50s and 60s, when Ayia Marina was at the best of its peak.