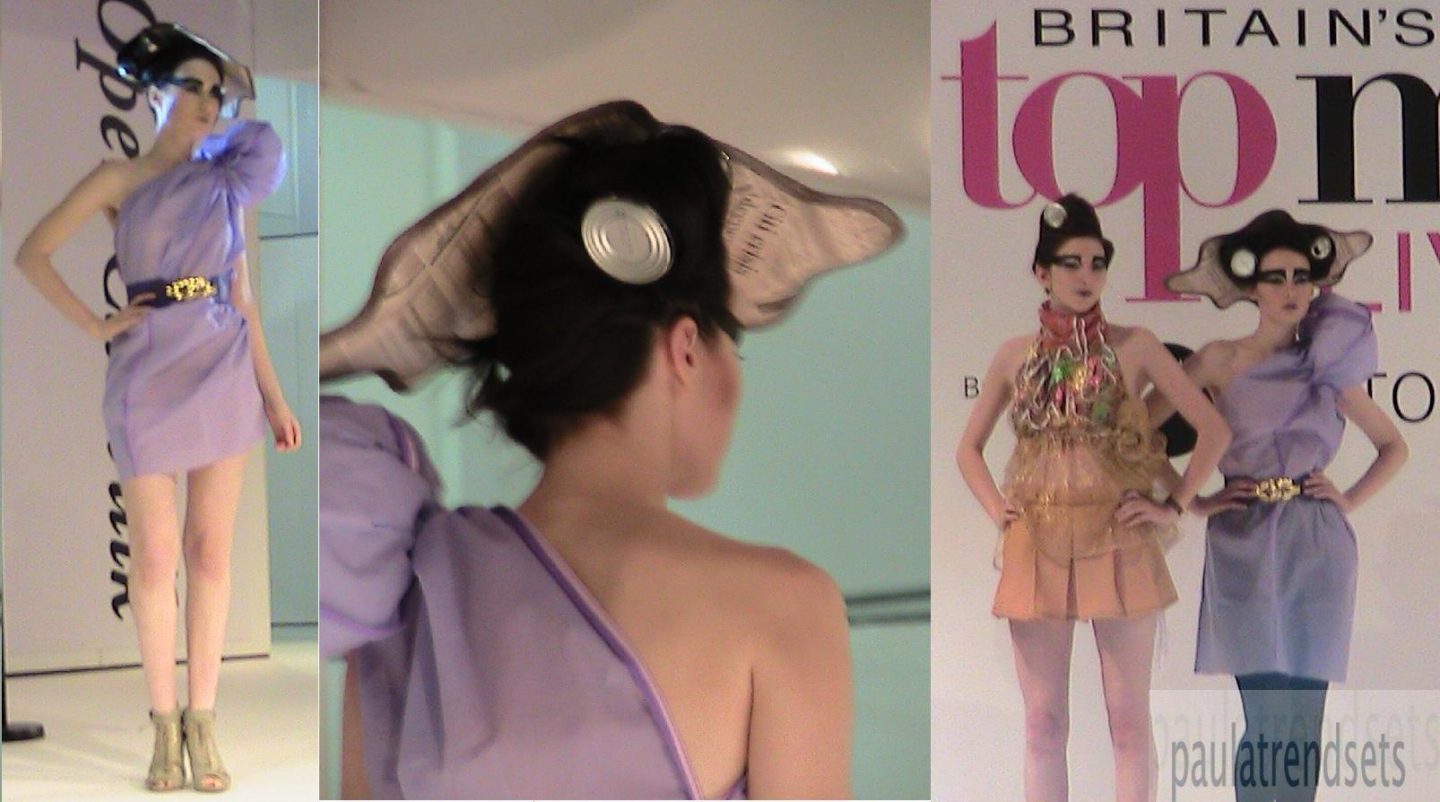 [youtube=http://www.youtube.com/watch?v=8hmWD-SByGQ]
The Joey Bevan fashion show was the surprise of the BNTM Live! Show back in October 2010.
Models hit the open catwalk of the event wearing creations from 4 different collections of the talented designer and stylist from Essex; Beautiful Nightmare, Revamped, Funhouse and Vintage Travellers. Pretty mini dresses with tulle and floral details followed impressive long gowns and multi-patterned vintage inspired outfits in an exciting show mixing fashion with music, while Molly Smitten was performing live on the catwalk.
Joey Bevan is known for bringing an eco-friendly approach to fashion design. He recycles old garments into new, one-of fashion masterpieces, balanced between the correct dosage of theatricality and wearability. And all that in reasonable prices that make inspiring fashion affordable.
Here are some of the styles I liked most on the catwalk.