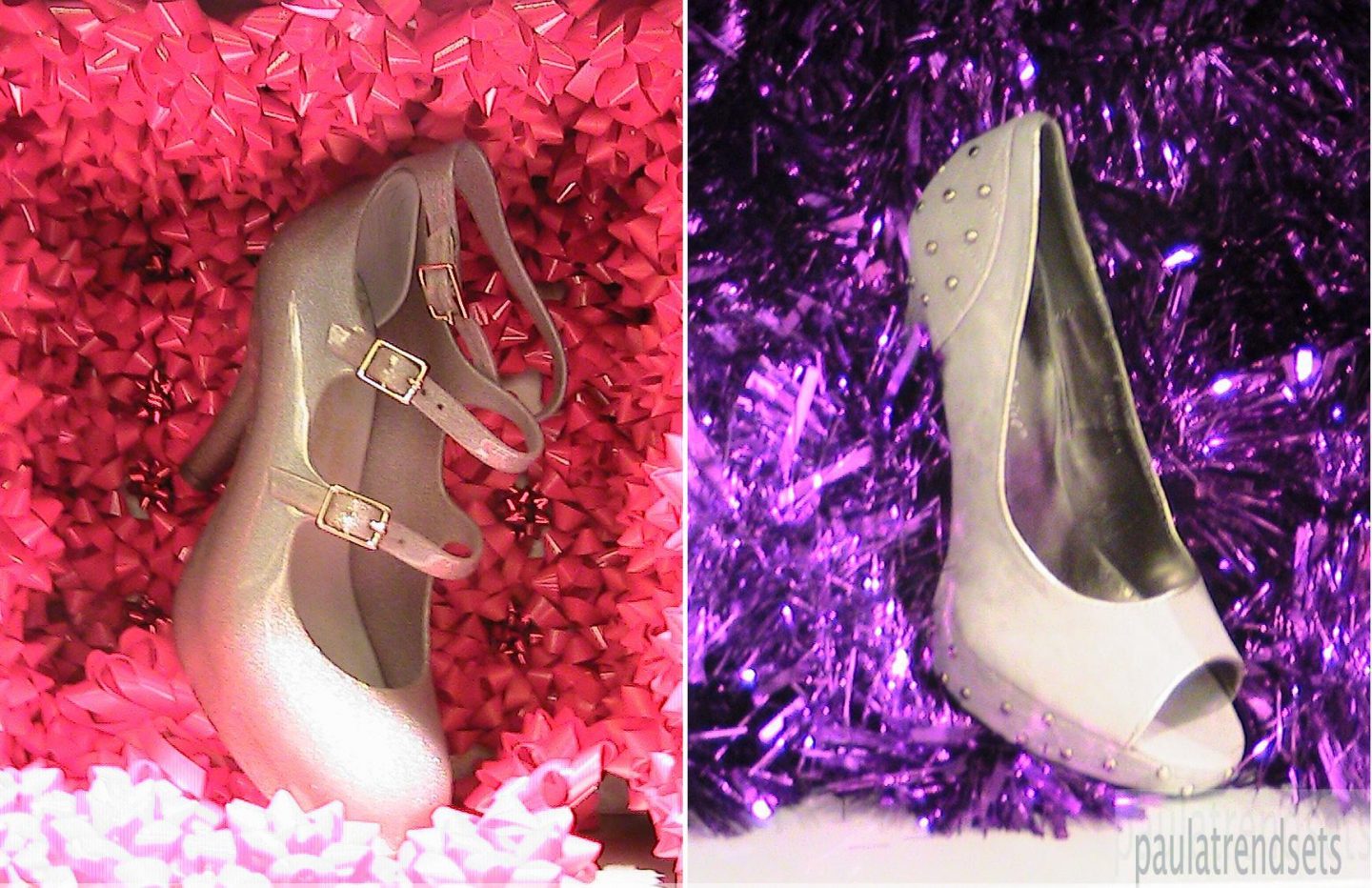 Dressing a Christmas tree with the designer shoes which were auctioned for "Save the Children" was the best way to conclude the "Killer Heels to Kick Out Killer Diseases" campaign. After all, Christmas is all about giving and in this very case, a Christmas tree made of designer shoes was nothing about consumerism but all about helping the charity to make children's lives better.
A few days before the auction ended, 4 talented students at the London College of Fashion were assigned to dressing this special Christmas tree at Harvey Nichols Knightsbridge, using few simple Christmas decorations and the fabulous shoes that were being auctioned. Using wooden boxes sprayed with silver paint and placing them one over another to form a tree construction, Christina Urbanski, Sophie Brant, Claire Gould and Janice Attwood unfolded their talents in vitrine dressing for "Save the Children".
Watch the videos to find out how anyone could make gorgeous vitrine displays out of simple materials, like the girls did.
[youtube=http://www.youtube.com/watch?v=TjXik-Zvurs&feature=player_profilepage] [youtube=http://www.youtube.com/watch?v=vY3bSGK5faE]
Bidders have raised a significant 5500 GBP for "Save the Children" while at the same time grabbing the most desired designer heels at bargain prices. If you missed the auction, remember to check regularly on http://www.givinglots.co.uk/event/Killerheels for new auctions to come and keep visiting www.paulatrendsets.com  for the hottest deals in fashion and beauty.