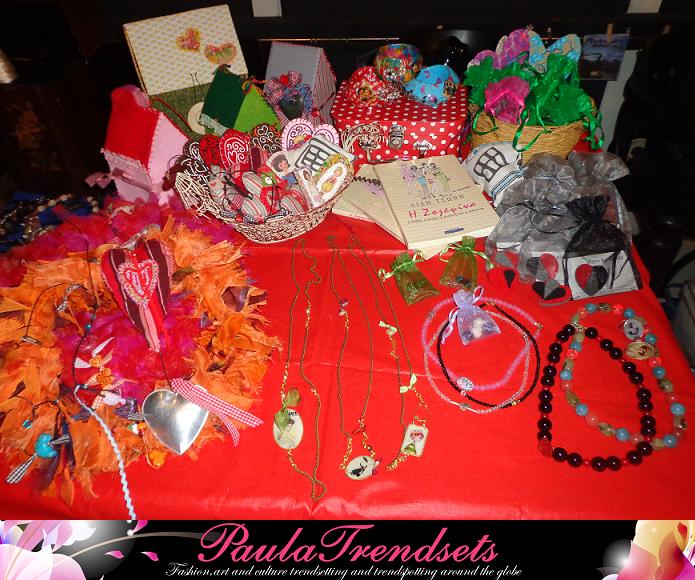 The first project of PaulaTrendsets Publishing for 2013 was our participation at the Sunday Bazaar @ The Drugstore, Athens, Greece.
A few creators were represented at the PaulaTrendsets stand along with our own line of jewellery.
In the pictures below you can see the Little House Boxes, Vintage Girl Brooches and various other decorations by Jenny Kalyva, fashion earrings and fine gemstone necklaces from the PaulaTrendsets Collection, handmade vintage bracelets, rings, and bold gemstone necklaces by Eleni Arvaniti, and also books by Lily Tsoni.
All items were one-of, but you may contact us at info@paulatrendsets.com if you would like to order similar items directly from the designers.