"100% futureproof" as advertised indeed, the Best of Brittania showcase was an exciting surprise this summer. I was visiting this annual exhibition of outstanding UK brands for the first time and I admit that I have become a fan already.
So, today, I want to share with you my 9 favourite brands from Best of Brittania 2015; fashion, beauty, art, deco, even food and publishing, the exhibition had it all. Again, this is a selection based on my own personal taste. Make sure you book your ticket for next year to discover what would be your very own Best of Brittania favourites!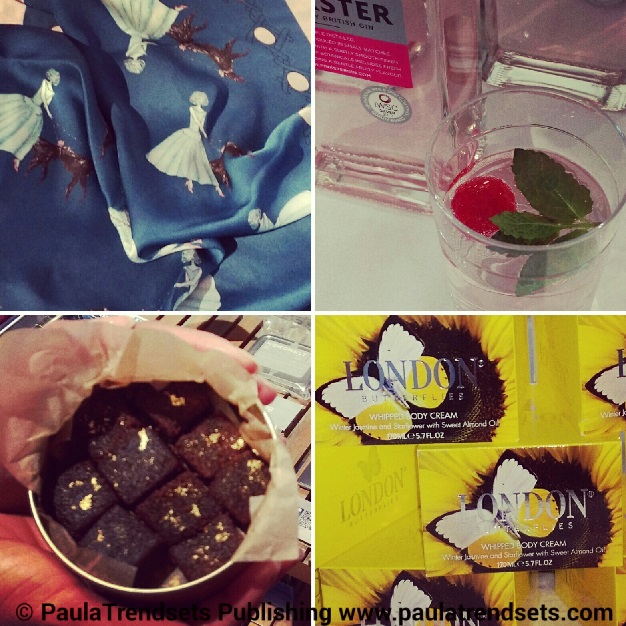 1.
PHOEBE JEWELLERY
The british nature and its creatures, such as squirrels, deer and bats, are an inexhaustible source of inspiration for jewellery designer Phoebe Sherwood Moore. Silver and gold are masterfully combined with different types of wood in her East Sussex studio. Her award-winning collections have gained celebrity attention already.
2.
KOKOMELT
The blackboard says it all; the purest skin nourishing natural ingeredients are blended in Kokomelt products for men and women. Oil based, unrefined, free from bleach, soap, parabens or emulsifiers, the scrubs and hand / body butters of the range help the skin keep naturally soft and hydrated. The smart hand scrub cubes are easy to carry in any handbag and perfect to freshen you up after a workout. I can only decribe the magnificent fragrance of the cubes which only comes from the essential oils they contain.
An extra bit of luxury and indulgence in this tin of hand scrub cubes with leaves of gold.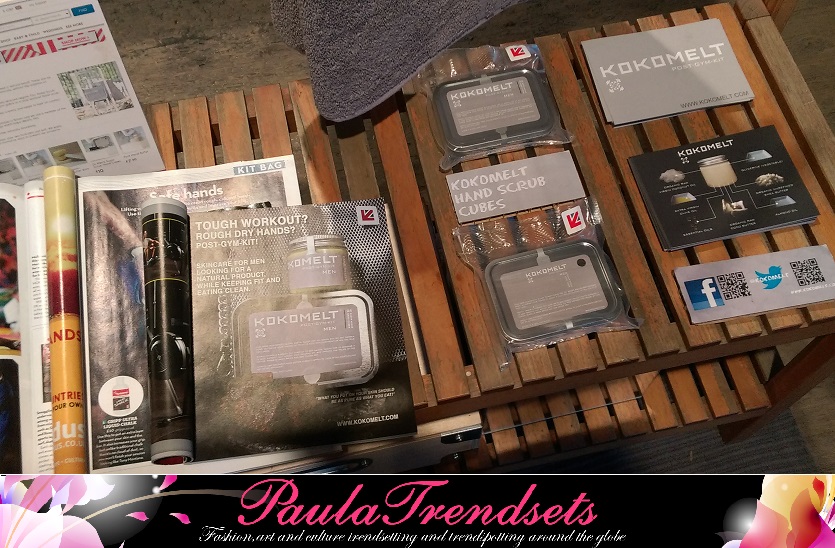 …easy to slip into your gym bag.
3.
CATHERINE SHINEROCK
Catherine Shinerock combines art and fashion to create luxurious, contemporary accessories with a touch of magic. Watercolour painting and digital vector line drawing are some of the traditional and contemporary techniques that the designer uses to create intricately detailed accessories that exude timeless elegance.
4.
LONDON BUTTERFLIES
An indulgent range of handmade body butters enriched with ingenious combinations of scents and ingredients from the British nature; English apricot and honey, winter jasmine with starflower and sweet almond oil, British tundra berries and meadowsweet with golden jojoba oil to name a few…
5.
VINTAGE CUSHIONS
Home deco at its most original British. Fabric devotee and all-round creative Nicholette Yardley-Moore creates one-of-a-kind cushions using a selection of rare vintage fabrics, scarves, flags and trimmings. The themes range from travel and art to the Royals and abstract prints.
6.
KATIE KING DESIGN
Katie King creates beautiful, intricate paper illustrations in white in order to develop original handmade designs whose clean crisp lines play with light and shadow, adding a unique touch to any interior.
7.
THE CUNNING CRAFTSMAN
The multifaceted art & design agency of artist / designer Chris Dorning provides a hands-on approach when producing artistic content; traditional & contemporary sign painting, mural painting for marketing or personnel, interior design consultancy, illustration, events, and much more.
8.
THE HOLBORN MAGAZINE
This quarterly magazine promoting well-made life by means of quality, not luxury, has its articles grouped into categories which are named after a house's rooms; kitchen, bedroom, living room, and so on, hence the cute maquette demo.
9.
PINKSTER
It's not just its delicate pink colour, or the attractive packaging. Pinkster artisan gin with raspberries actually tastes amazingly good!