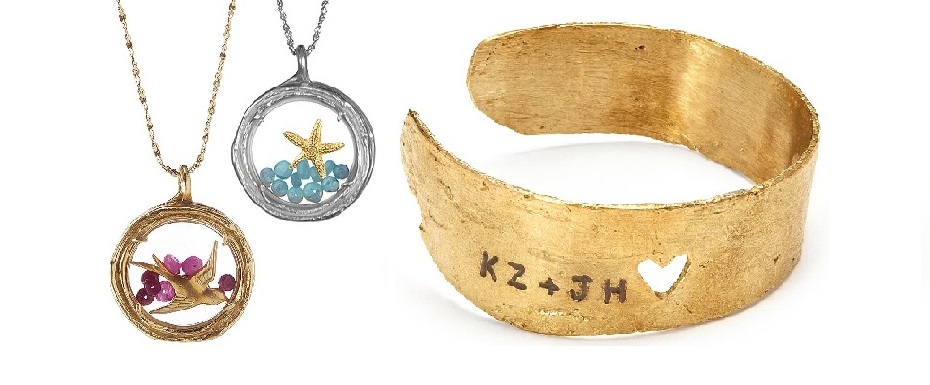 I am so genuinely excited about this one-of-a-kind jewelry e-shopping destination that I discovered today, Uncommon Goods. An inspirational collection of jewelry which are truly precious not only for their valuable materials and beautiful design, but also for the empowering hidden messages and touching symbolic meanings that they carry. 
This unbeatable three-fold combination that any jeweler would be envy of has been put together by noble minds aligned with a noble cause.
The sensitivity in which Uncommon Goods face the world and its living creatures is omnipresent in the jewelry creations that they sell; powerful, timeless messages about love, life, friendship, family, everyone and everything that warms our hearts and souls from within, are each blended with the finest jewelry designs created by talented artists who share the same core values and principles as this special brand.
Several options for personalized jewelry are also available from their online store. Some of the necklaces here or the bracelets on this page present the customer with a rare opportunity to create a unique piece of jewelry which will carry discreetly a meaning that only the wearer can decode.
Moreover, Uncommon Goods is in itself a living example of the saying that beauty shines from within. Behind the beautifully appealing style of the captivating collections and the distinctive approach to jewelry creation, stands an ethical company with a production and sales pattern which is, unfortunately, not yet common in most modern businesses. Environmental sustainability and giving back to the community are focal to the company's planning and operation. This very respect to the world outside is of course reflected into the inside of House as well, by applying the fairest employment conditions to the 100+ workers of Uncommon Goods.