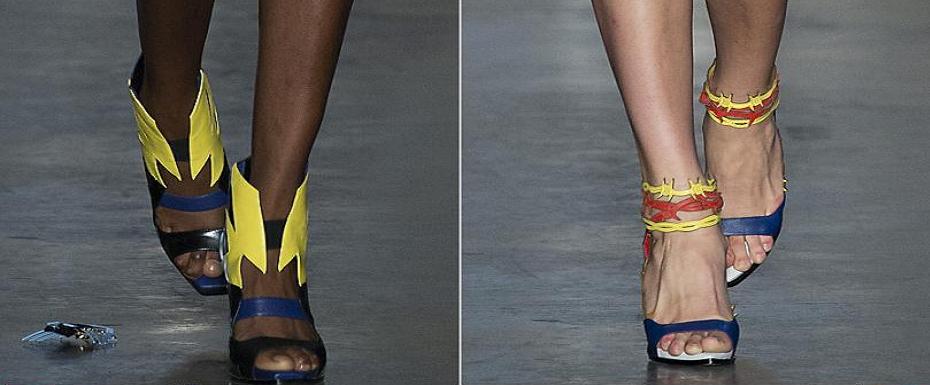 These shoes stole my heart on the GROUND – ZERO Spring Summer 2015 runway in Paris last autumn and now as the weather gets warmer it's time that I take a closer look at them together with all you shoe addicts out there.
The STACCATO X GROUND-ZERO shoes collection, bursting with bright colors and superhero-reminiscent motifs of thunder, wings and wires, guarantees a powerful fashion statement add-on to any summer outfit.
Wear these heels with a close-fitted mini dress or even with your favorite skinny jeans and a smart black top for a stylish night out… Or, count on those winged low-heel sandals and sneakers for endless summer strolls and busy days in the city. Match them with shorts and midi or mini-length skirts and dresses for maximum coolness – both literally and metaphorically.
The GROUND-ZERO Spring Summer 2015 catwalk show is now also available to watch on PaulaTrendsets' LIVE TV!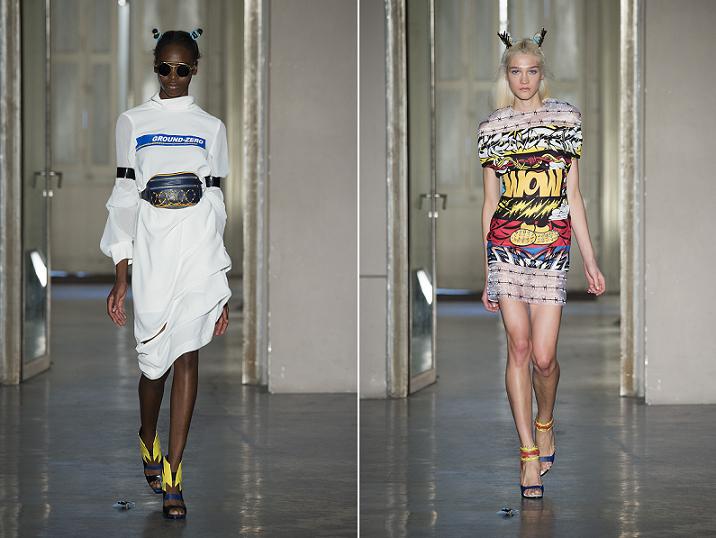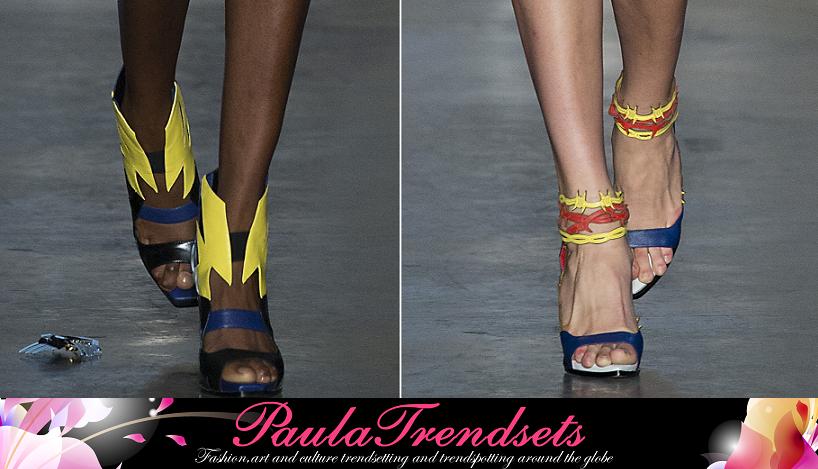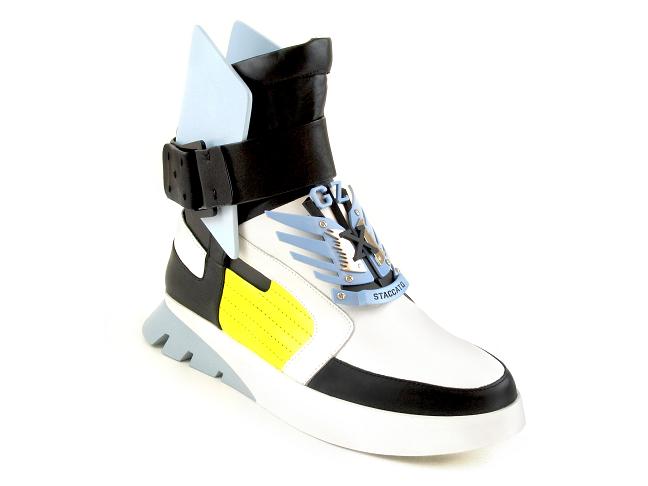 The STACCATO X GROUND-ZERO collaboration project began in Fall/Winter 2012, when its SS13 collection first staged in Paris Fashion Week, fetching a place in the international landscape of fashion. This winning streak is further continued with STACCATO X GROUND-ZERO SS15 collection, which takes the street-smart style of 2015 GROUND-ZERO to the next level by combining playful graffiti and tribal tattoo patterns for an extravagant street look.
Highlights include chunky trainers, and the exclusive STACCATO X GROUND-ZERO sandals accented with metallic plate. The seasonal tribal tattoo and thunder patterns extend from print fabrics to the uppers. The delicate "GZ" hollow craved on the heels adds to the avant-garde modernity of the collection while completing the street-smart style of GROUND-ZERO.