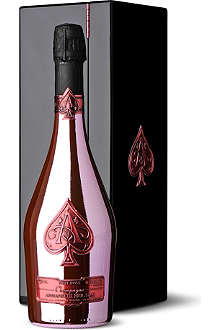 What a girl wants, what a girl needs. Difficult to answer. Valentine's Day makes it a little easier though. So I'll try to answer that question from a personal point of view – as a girly girl I am.
No matter what gift you may choose for your Valentine, make sure you don't skip any of the 4 steps described here below and make her feel gorgeous, shine bright, get pampered, laugh, and be loved.
1. FEEL GORGEOUS.
Sophia Webster purple metallic pumps with tiny hearts prints.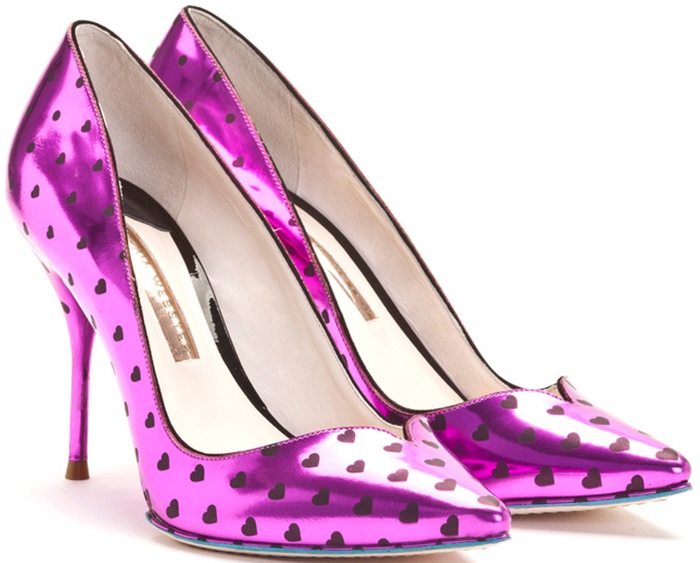 2. SHINE BRIGHT.
MAWI Love Struck Heart Pendant and Heart Pendant with oval gemstone and spikes with matching earrings, www.mawi.co.uk
Rose gold plated.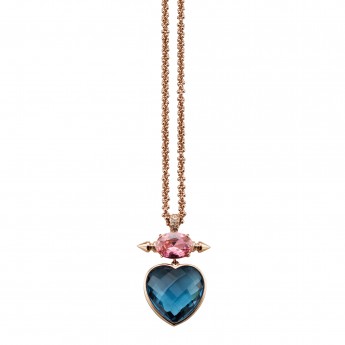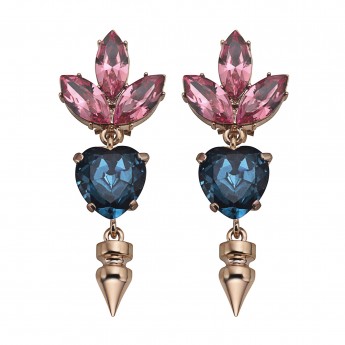 3. GET PAMPERED.
Armand de Brignac Ace of Spades Rosé Champagne.
The Armand de Brignac Ace of Spades Rosé is among the finest examples of the famous pink Champagne blend ever conceived, and is packaged in a brilliant pink-gold bottle with matching adornments. Perfect for Valentine's Day.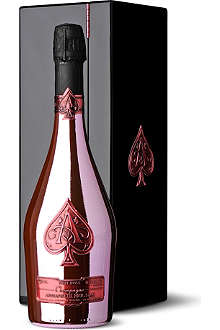 4. LAUGH… AND BE LOVED. 
Selection of Valentine's Day cards, www.Selfridges.com