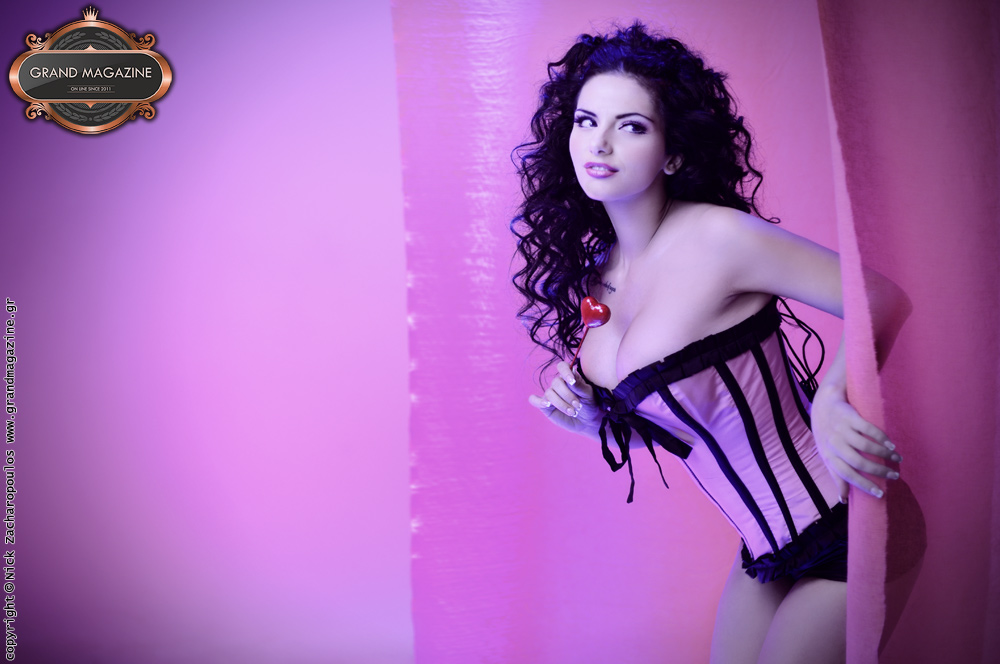 We shot this a couple of days ago for Grand Magazine's Valentine's Special feature and really enjoyed the creative teamwork.
I was in charge of the artistic direction for the shoot; deciding on the hair & makeup look we'd apply with Anastasia Theochari, setting up the background ambiance and styling Jenny D's creations in the best way to highlight the model's striking body features even more.
So proud that my tiara matched perfectly the pink fluffy carpet. I get teased for my hair accessories all the time, it was about time someone saw how useful a headpieces collection is 🙂
I also loved the matching of of pink with red in the second look. Much cuter and sexier than red & black or pink & black. I already have an unusual color combo in mind for next year's Valentine's editorial. Keeping you on your toes…
Well for now… I hope you like this!
Photographer: Nick Zacharopoulos
Model: Irini Veneti
Designer: Jenny Dafnis (Jenny D.)
Styling / Art Direction: Paula Tsoni
Make up artist: Anastasia Theochari
Location: Alfa Zita studios