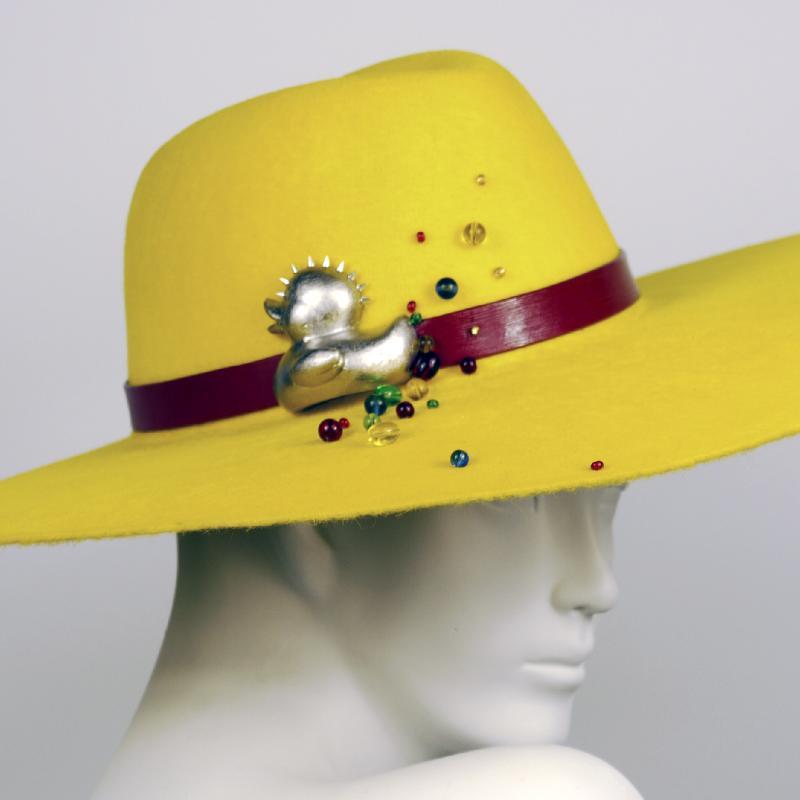 Award-winning London milliner Harvy Santos returns to Paris Fashion Week this Friday with the launch of "Planes, Ducks & Blocks", his newest collection of hats and headpieces for the Autumn/Winter 2014-2015 season.
Playful, vibrant and irreverent, the collection of twenty-four new handmade pieces will be available for viewing and for wholesale orders exclusively at Premiere Classe in the Jardins des Tuileries in Paris from 28 February through 3 March.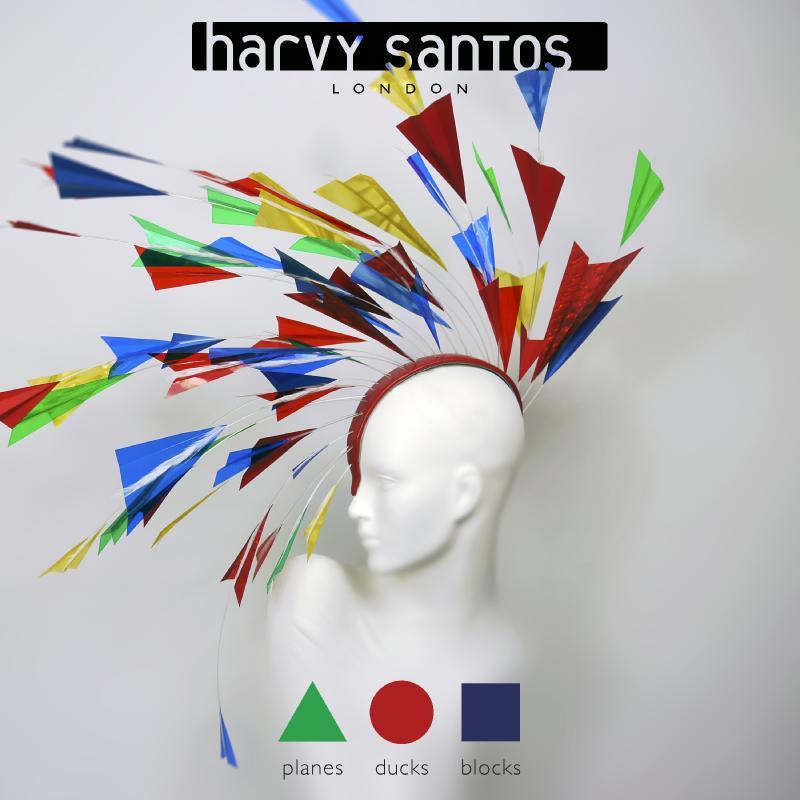 Inspired by his lifelong fascination with toys, Harvy Santos has created a range of new designs that revel in nostalgic excess, creative play and anarchic wit.
Harvy has built his collection around the three universal objects he remembers most fondly from his own childhood: the rubber duck, building blocks, and paper planes. Each of these is explored and exploded in a set of basic, iconic shapes; the ducks are circles and curves, the blocks are squares and rectangles, and the planes are triangles.
Sometimes subtle, sometimes outrageous, "Planes, Ducks & Blocks" invites you to build your own fantasy world and unleash your inner child!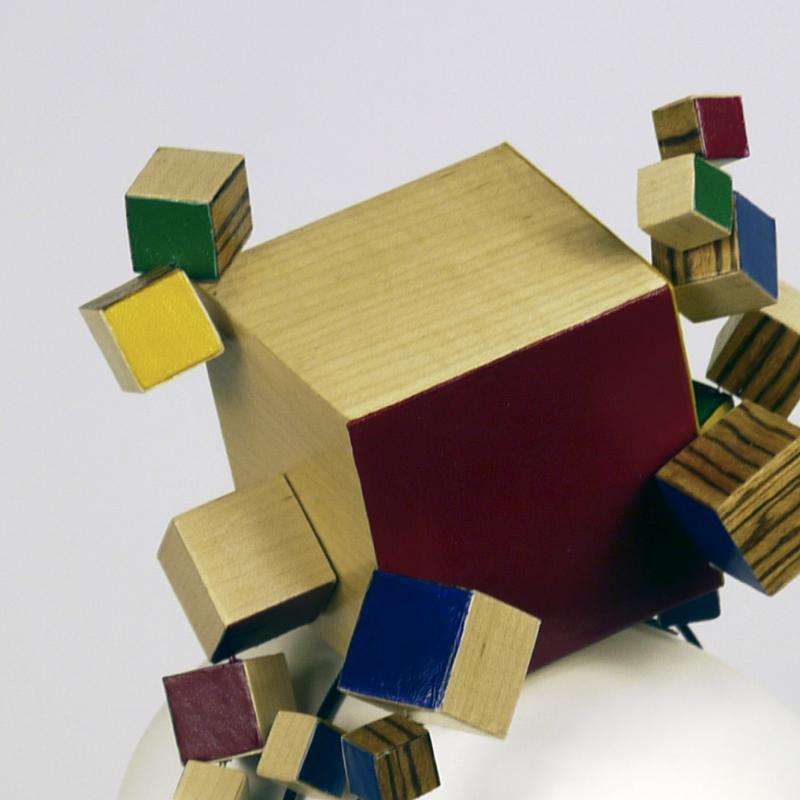 Featuring bold elements in red, blue, green and yellow launched from cream and off-white bases, "Planes, Ducks & Blocks" defies the restrained and sombre conventions of the season, and offers the wearer a playful way to stand out from the city crowd.
Harvy Santos has created the collection's primary palette by combining traditional millinery materials, including felt, wool and leather, with more surprising components including neoprene, plastic, wood and palladium.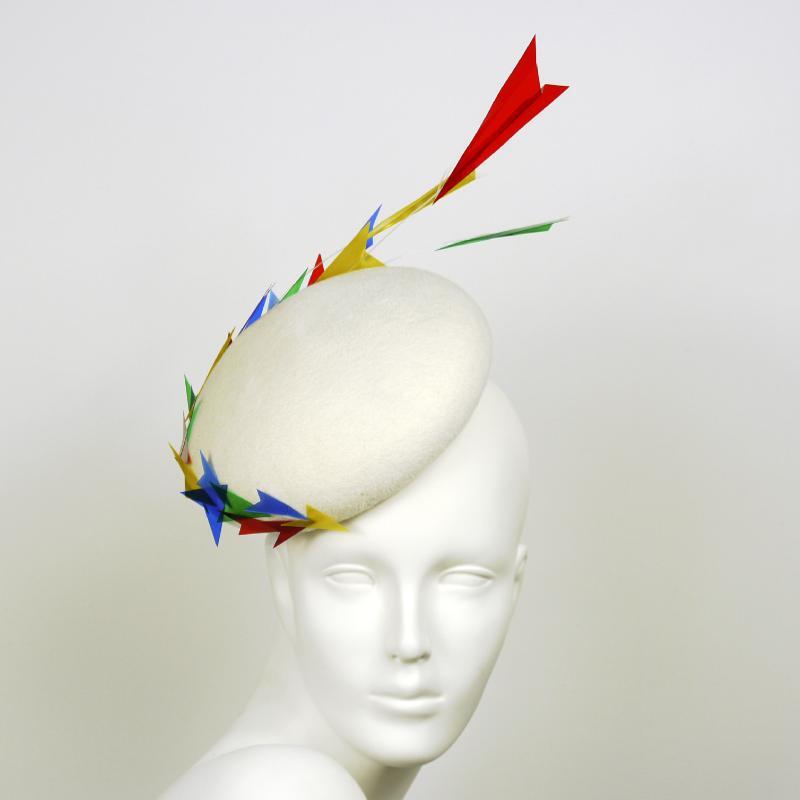 Harvy Santos is a London-based milliner who creates hats and couture headpieces that fuse traditional techniques with new materials, and timeless elegance with 21st century fun. He offers fearless fashion for those who believe a bare head is just an ice cream sundae in need of a cherry on top.
Harvy began his career as a professional ballet dancer; he then studied millinery at Kensington and Chelsea College and has worked for The Royal Opera House, Noel Stewart, and Stephen Jones. His classical training, both on stage and in the workshop, continues to inform his elegantly energetic work. Featuring exquisite detail and fine lines, Harvy's pieces are all unique creations, entirely hand made from luxurious materials in his London studio.
Winner of multiple awards for his work, Harvy was named The HAT Magazine's Hat Designer of the Year in 2013. His hats have appeared in The Saturday Telegraph Magazine, Brides Magazine, The Financial Times, Vogue Turkey and Harper's Bazaar China.