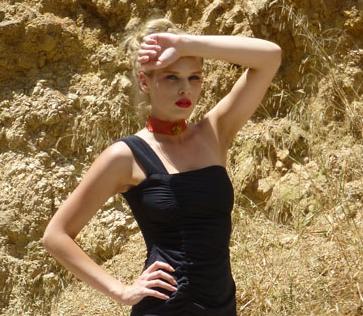 It was a hot day in the beginning of June when we shot the looks for the diffuse lines of Eleni Kyriacou's Summer 2013 and Autumn Winter 2013-14 collections. The makeup was done by Popi Artist, the styling was done by me and the model sweating in winter knits under the Greek summer sun was Stefania Novikova.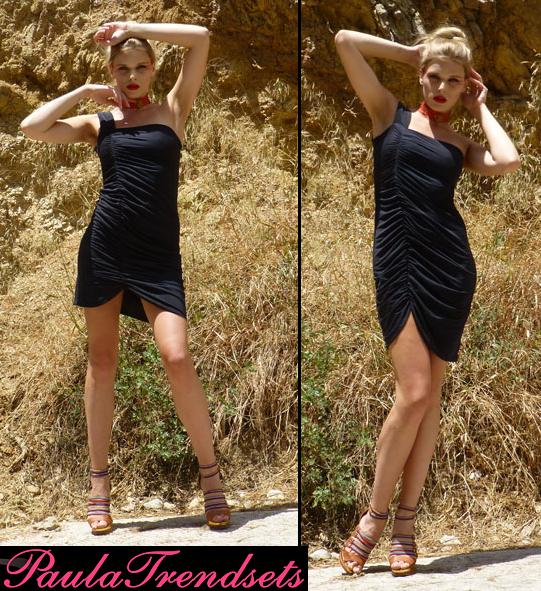 1. PELE THE VOLCANO GODDESS
We wanted to shoot the diffuse line for Pele, The Volcano Goddess – Autumn Winter 2013-14 in a rough natural landscape, reminiscent of vulcanic rocks and colors, which was the initial inspiration for the designing of this collection. Few accessories were used; a close fit coral bracelet, a citrine stone and red wire choker and a pair of black chandelier earrings. The shoes were Gio Accessories from the PaulaTrendsets Private Collection and at some point I even lended the model my favorite pair of Wrangler denim shorts to shoot a more everyday look for the sweaters featured in the collection. We created a bold makeup look with samurai eyes in earth tones and red lips. The pictures below are un-edited and they don't make justice to the stunning eye makeup but I will try to find you closer pictures for a samurai eyes makeup tutorial in our Beauty category.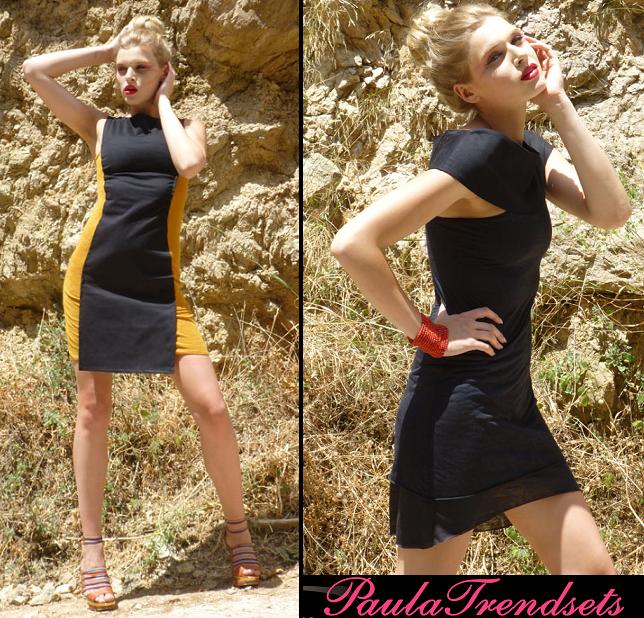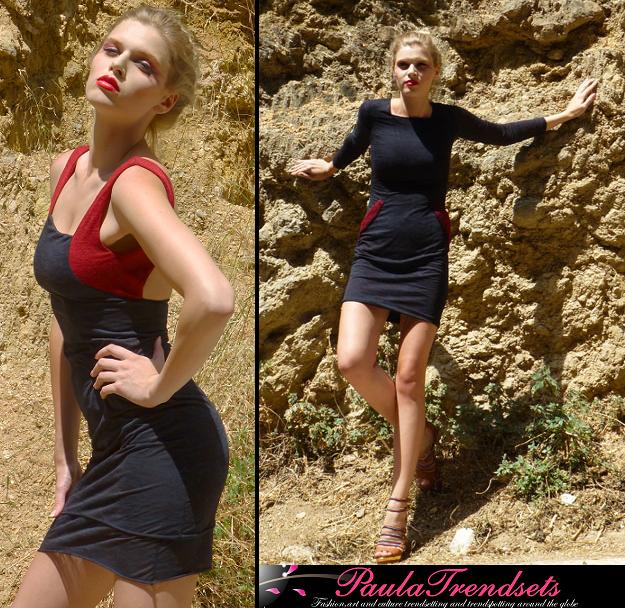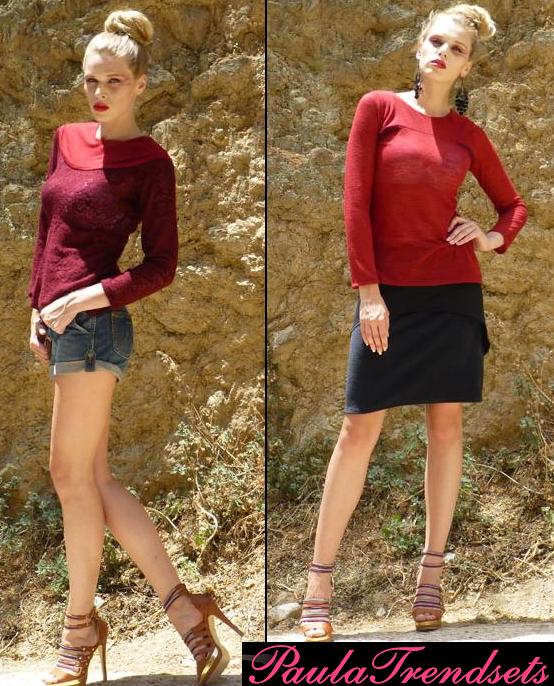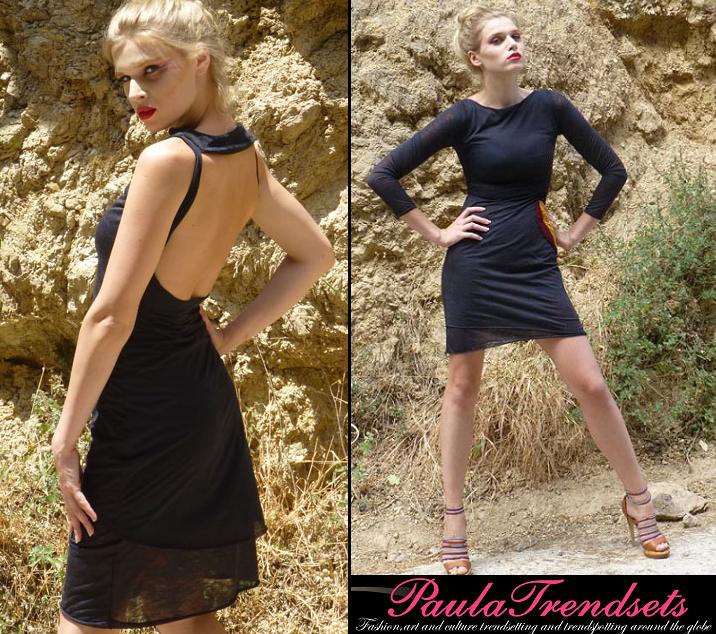 2. CRYSTAL NYMPH SHEER DRESSES
I believe I have included this in a previous post, published a few days after the photoshoot, since it was a summer collection aimed for sunny sea resorts. That is why it also needed to be shot in direct sunlight. The shoes and hair accessories were again from the PaulaTrendsets Private Collection. As about the makeup, you can go through the tutorial for this look here.