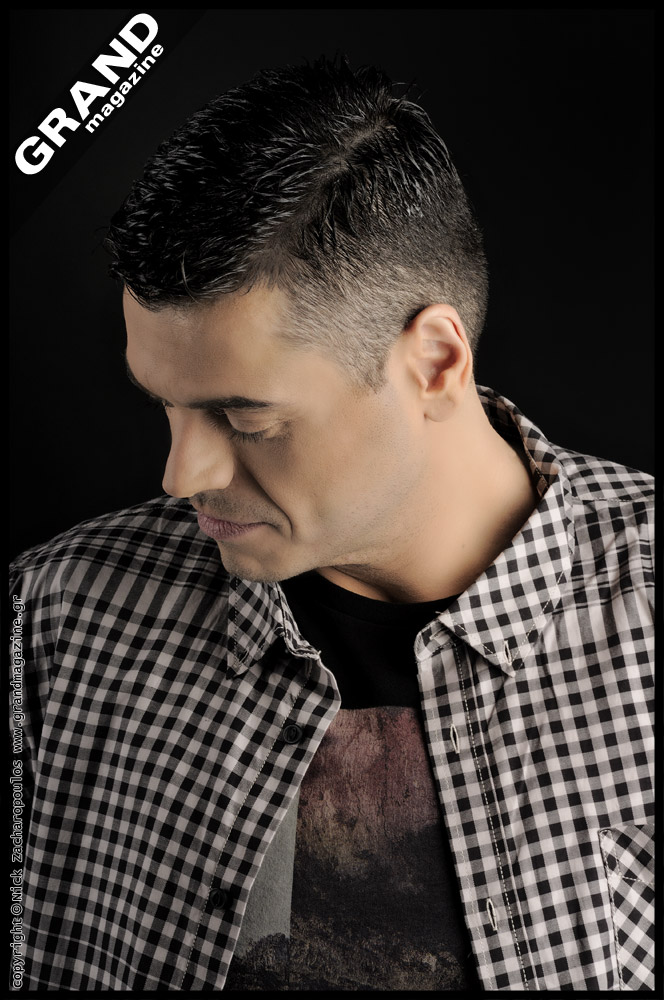 The brief for this photoshoot was very different from what I usually do. It was not styling for a catalogue photoshoot or a fashion editorial, but a studio photoshoot for a Greek urban folk singer, Giorgos Daskalakis.
The challenge in styling a public figure is to stay true to their personality and what they stand for in what they do. In this case, it had to be a style as classic as this music genre, yet modern enough to match Giorgos' age; manlike, incorporating the typical urban folk simplicity and inconformity. Nothing too sophisticated, still, it had to be a special and unique style.
In such cases, the fact that performers are already style-conscious is always a great help, unlike when you have to style someone who has never felt the attention of a few hundred or even thousand eyes on them. What I did was to add a few rock elements to the typical Greek folk singer, black clothes dominated looks which would be used in the posters for the performances, and add earth tones in the casual wear looks which would be used for interviews.
The photographer was Nick Zacharopoulos of Alpha Zita Studios, Athens, with whom I have worked in numerous styling projects in this last couple of years. See more here.
Look 1: black and off-white checked shirt over a black sweatshirt with a print in warm earth tones (red, yellow, green)
Look 2: One-of customised shirt in navy blue, Nicolaos Couture by Nicolaos Papazisis, worn over a black t-shirt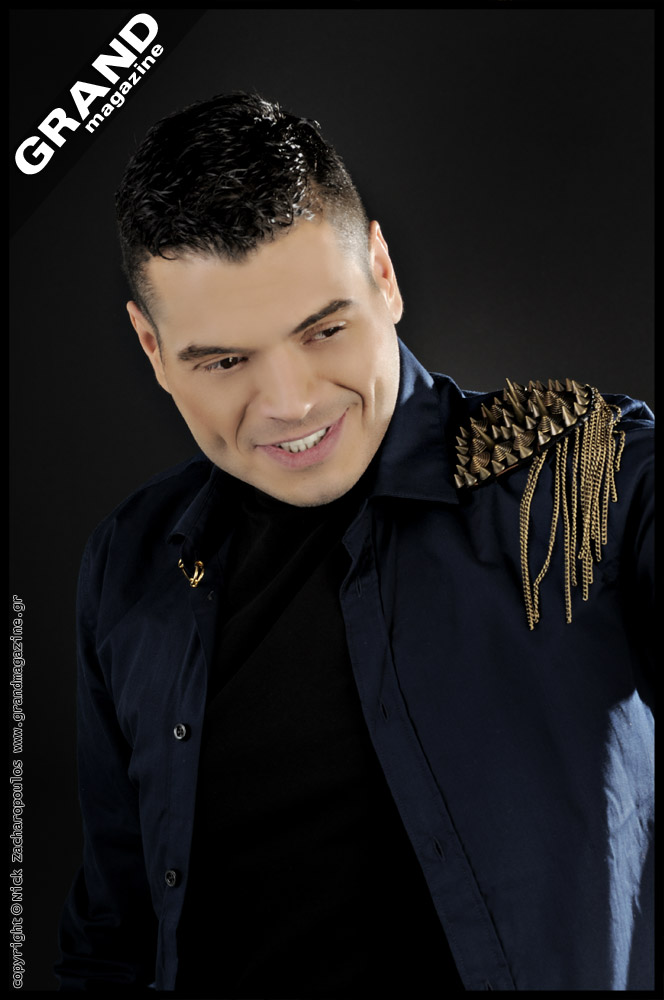 Look 3: A classic Valentino suit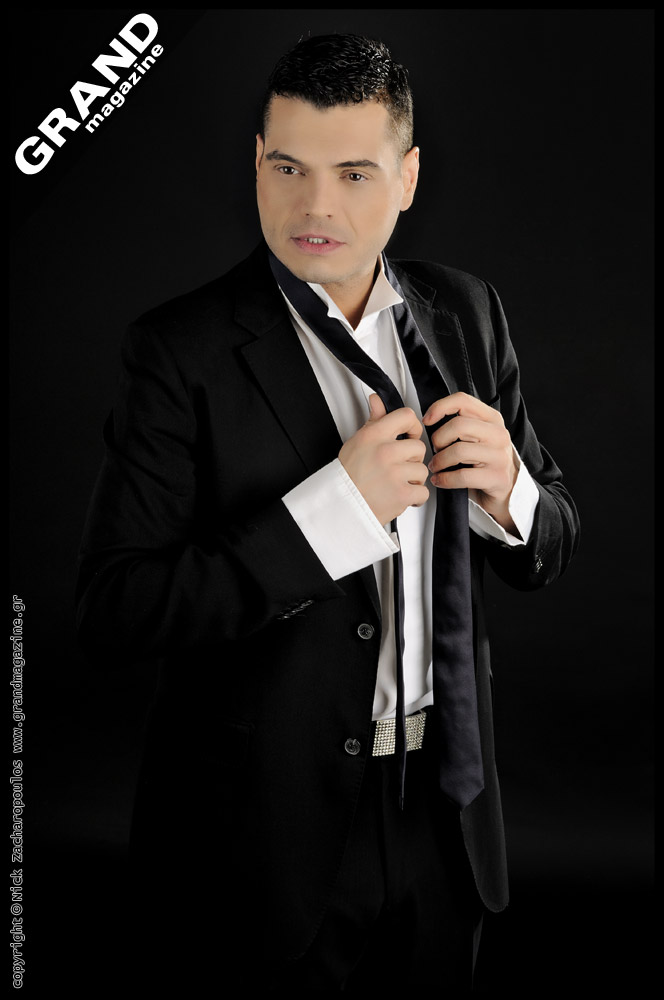 Look 4: V-neck sweater in mint color by M&S men, worn over a black shirt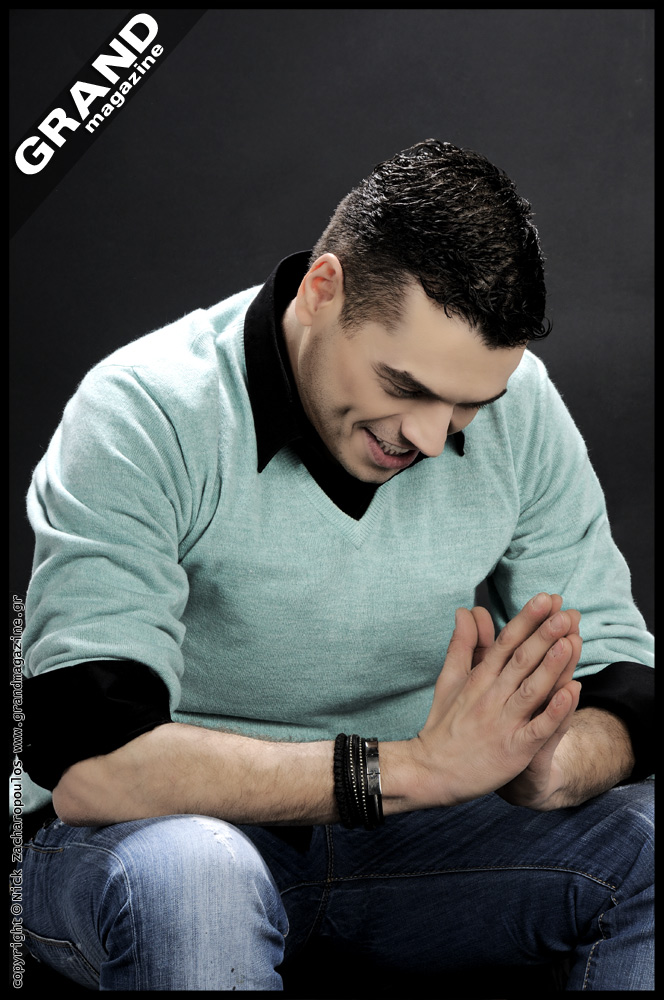 Look 5: Biker jacket in black leather matched with a two-tone black and khaki scarf