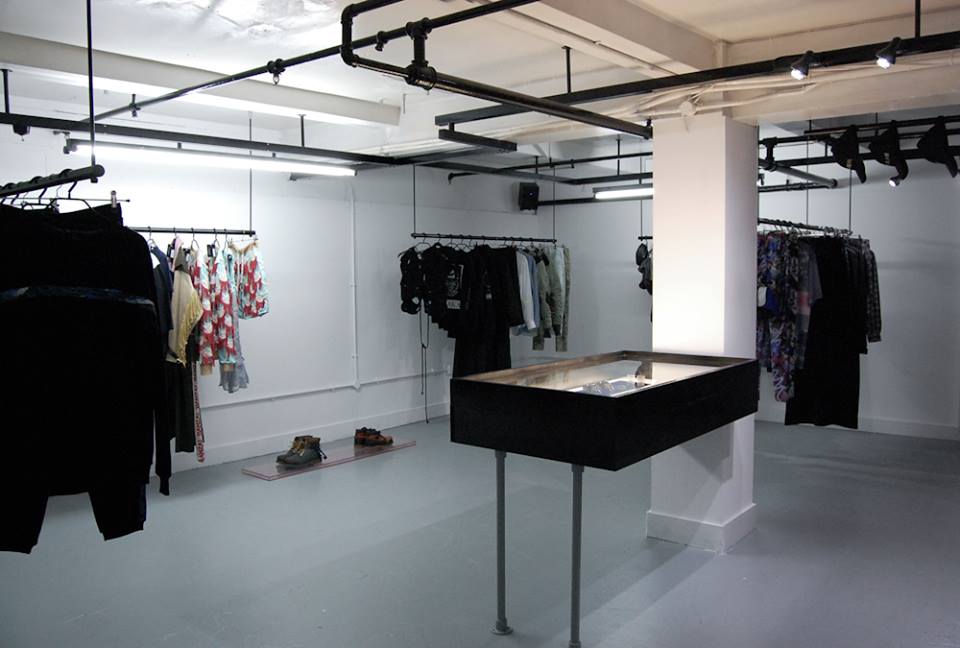 This week's fashion feature is about a very special designers' boutique.
What makes me feel so enthusiastic about it is that their concept is very much similar to Paulatrendsets' motto; Trendsetting and Trendspotting from around the Globe.
PRIMITIVE toured the world earlier this year with the opening of pop-up shops in central London, Tokyo and Los Angeles, before it settled in its new, larger premises in the basement of the Lighthouse Studios on Shacklewell Lane in the London Borough of Hackney.
The boutique continues to stock all our favourite designers from London to Tokyo, but now for the first time is in one all-inclusive space with the gallery and our studio.Prior to the big move, from February through to March Primitive pop-up'ed for the first time in central London, taking  up  residency in the slick surroundings of the Front Room at St Martins Hotel, where alongside pieces from our designers was also a rotating programme of art exhibits from Maja + Dora, Henry Mackay-Bull and Daniel Swan.
Furthermore in February, following on from the success of our FAKE TOKYO from the sucess of our FAKE TOKYO pop-up last year, Primitive returned to Japan to collaboratively set up shop with art / fashion curatorial showroom BABYLON within the Harajuku contemporary fashion store and museum complex LaForet. The final leg of the pop-up world tour took place within the walls of Weltenbuerger in Los Angeles, marking Primitive's first foray into America.
Now back open for business in its homeland of Hackney, Primitive is delighted to be stockists of Shaun Samson, Banzai, Nasir Mazhar, Komakino, Ambush, Garter, iLiL and Martine Rose, amongst many more exciting contemporary London and Tokyo designers, who all make PRIMITIVE worth a visit for an insider's taste of really international fashion.