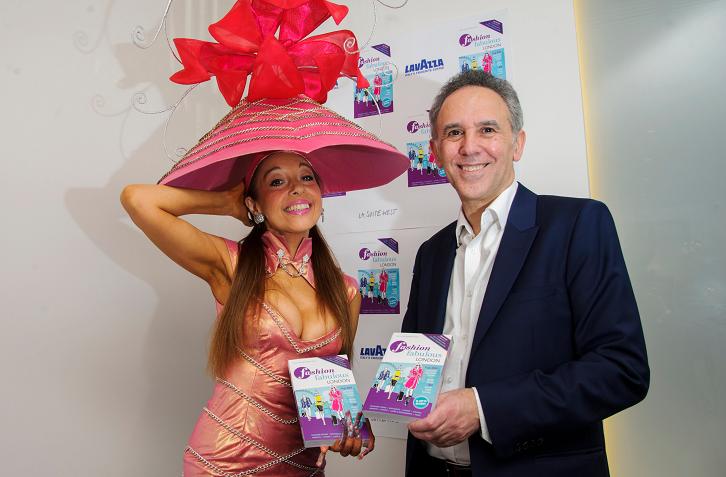 Fashion Fabulous London returns with new guide for 2013
Do you love shopping in London? I do! And that's why I love to read every new edition of Fashion Fabulous London from cover to cover.
London's number 1 independent shopping guide, Fashion Fabulous London, has launched its new guidebook for 2013, with more exciting shopping news and features than ever. The third edition of the consumer guide not only picks out and reviews the top shops in London, but it also reveals the results of an extensive mystery shop to uncover the British capital's Top 200 retailers, London's best shopping districts, and the shocking conclusion that customer service in Prada is rated equally to that in Primark!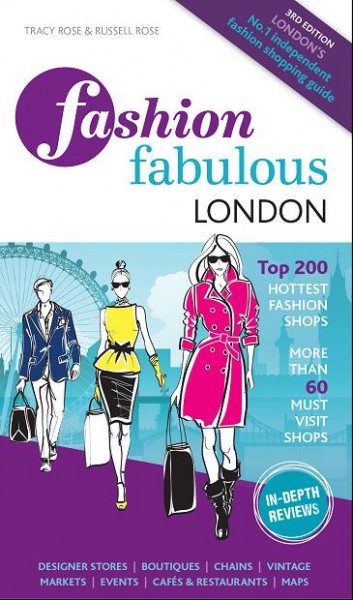 Fashion insiders Tracy Rose and Russell Rose have once again compiled the book by making mystery shopper visits to one thousand retailers across the capital. This year's updated guide highlights the best shops visited by the couple with in-depth reviews of the hottest outlets.

This year's Top 200 retailers named in Fashion Fabulous London include new entries from designer-run boutique Antoni & Alison in Farringdon (one of my long-time favorite designer duets!) and rising vintage outlet Emporium in Greenwich (I have to get there, since it's in the Roses' list!).
Once again, the West End tops the list of London districts with the most retailers in the Top 200, but new neighbourhoods have arrived in the Top 10 shopping districts.  Shepherd's Bush, boosted by the presence of fashion destination Westfield London, now sits in the Top 10 ahead of Camden and Islington. Shoreditch has cemented its position as a fashion hotspot by ousting North Kensington from this year's Top 10.
The changes in the guide's Top 10 shopping districts reflect the increasing spread of quality retailers across London. Tracy Rose comments, "The West End remains London and the UK's retail heart. However, we found from our visits across the city that lavish outlets and high-end service is far from limited to the boutiques of Bond Street and Savile Row. We are finding that retailers further afield in the capital are increasingly improving the quality of the customer experience, even in the current economic climate."
Shops that offered a personal touch to customers were highly commended by the pair. Tracy states, "We particularly enjoy the experience offered by designer-run boutiques, where the customer can meet the creators of the items on sale. Being myself both a fashion designer and an avid shopper, I appreciate how much consumers value knowing about how their clothes were made."
Each of the top retailers reviewed in Fashion Fabulous London receive a rating out of 5 shopping bags on choice, service and wow factor.  Every store was re-evaluated this year with many receiving new ratings: In service, Bond Street's Prada store lost its five shopping bag rating while Primark on Oxford Street improved on its one shopping bag rating – both now having two shopping bags in the 2013 edition.
Readers of Fashion Fabulous London will discover personal accounts from Tracy and Russell from their visits to each outlet. Tracy recounts the story of a showdown with shoppers in the Alexander McQueen store, with one envious customer snatching a shoe from her grasp. In another review, Russell gets to know Camden's leftfield Cyberdog shop by trying on a yellow laser print 'Talk to the Hand' T-shirt.
Russell Rose comments, "We hope that this year's guide will be the perfect companion for fashion-lovers looking for either high-end or high street shops. Whether you're looking for shoes or handbags, we've taken the leg work out of finding the best stockists."

Fashion Fabulous London 3rd Edition is published by Monjune Publications (RRP £12.99), launched in association with Lavazza and La Suite West, and it is now on sale at leading retailers nationwide including Harrods, Selfridges and Waterstones, and online from Amazon.