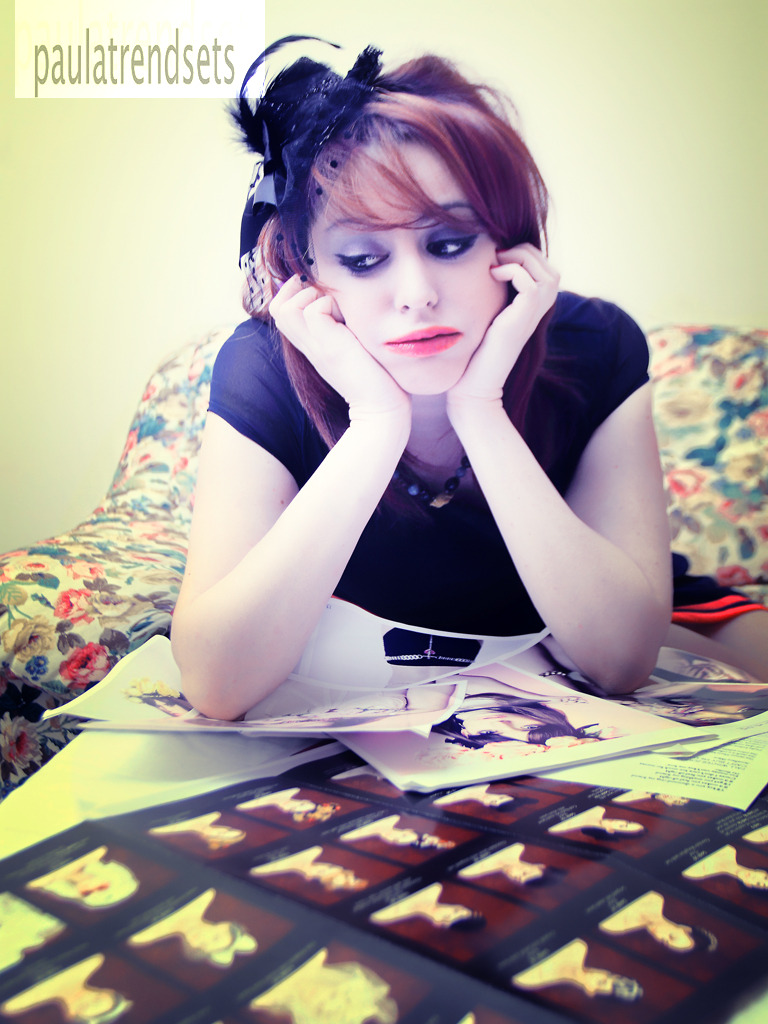 It was mid November when I had announced the fashion and portrait photography series on PaulaTrendsets – and I was actually planning to have completed it shortly after, if it wasn't for several urgent tasks that came up during the past month. Better late than never, the fashion and portrait photography series of articles continues today with a favourite; my own fashion portrait photoshoot by Christos Kapatos.
The photoshoot took place for my interview with SkalaTimes on the occassion of my birthday last March and I must say it's been the most enjoyable photoshoot I've ever posed for, with the best overall result I ever had. I did my own styling and makeup with my favourite brands and products, while Kapatos, a master of art and portrait photography, as you may see on his website, managed to capture the true me in his pictures, then finished with a post-production which accentuated the pop colors that I used and gave retro lighting to the pictures.
The dress I am wearing in this shoot is WalG (London), shoes are from KEM (Brussels), the necklace is a handmade piece from Etsi Apla by Eleni Arvaniti (Lamia, Greece) with beautiful semiprecious stones and the headpiece is a gift from my friend, choreographer Thanos Pisanidis, who said it reminded him of me the moment he saw it.
For the makeup, I used a Clinique Even Better liquid makeup, PUPA eyeshadow in a lovely purple shade, lipstick is MAC "Watch me Simmer" from the limited collection Shop MAC, Cook MAC.
Pictures on the table are from Maria Francesca Pepe's "Can't buy me love" AW2012-13 collection, Piers Atkinson's milinery lookbook and Stylist magazine cover.
Christos Kapatos will be teaching a street photography workshop in Athens in 2013. Find out more here or here .