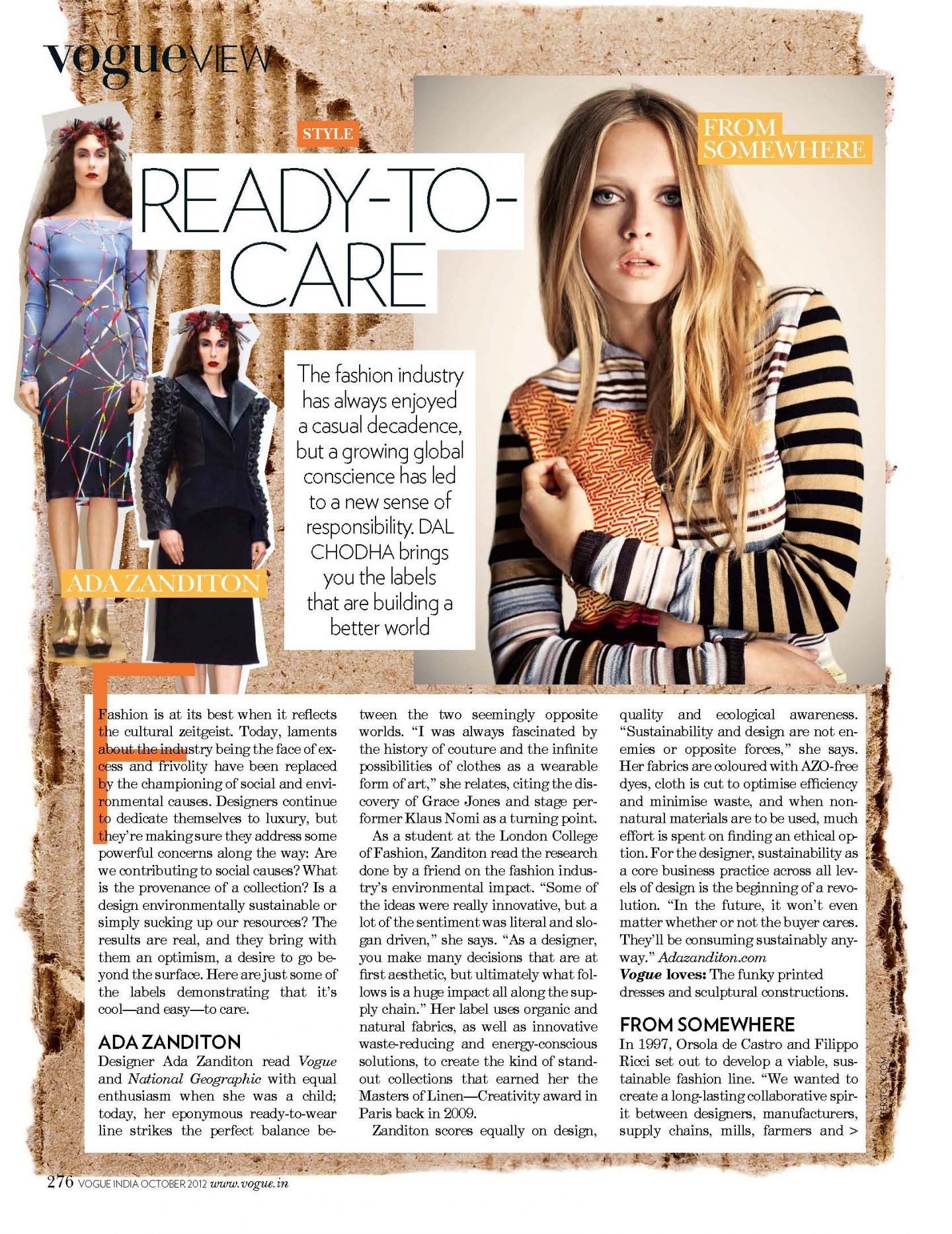 Following the launch of her spring-summer 2013 collection, fashion desiger Ada Zanditon presents the fashion film for Tigress Reign.
Summer Rayne Oakes plays the Tigress, and the unstoppable Hunter is Yrsa Daley-Ward. While the Tigress is living freely and unbound climbing on ancient ruins, hanging out in dive bars, and racing quad bikes in the desert the Hunter is in hot pursuit, observing from a distance, tracking her every move, with a golden gun.
What will happen when the two warrior women finally meet?
[youtube]http://youtu.be/XPUzMZ3wFpg[/youtube]
Whilst researching the behavior of Tigers and Tigress', Ada Zanditon was struck by the comparison between the Tigress and the women in films such as Kill Bill, Thelma & Louise, Deathproof & Faster, Pussycat! Kill! Kill! The Tigress embodies beauty, elegance and ferocity in equal measure. A deadly combination of intense allure, bone crushing strength and the undeniable confidence of the queen of her realm, the film Tigress Reign explores a subversive narrative between The Hunter & The Tigress.
[Read also: Tigress Reign – the collection]
Inspired by the boundless majesty of the Tiger, Ada Zanditon has created
a sensual collection of elegant sculptural ready to wear for the warrior queen within us all. The heroine of the story is the Tigress, beautiful and wild, yet exquisitely glamorous, she is the epitome of the Ada Zanditon woman. Zanditon's signature looks abound in this collection of regal dresses, billowing separates and sharply tailored jackets.
To create Tigress Reign, the cast & crew went to Cyprus, courtesy of Easy Jet Holidays, Ecover, Illamasqua and Keune.
Collection & Jewellery: Ada Zanditon & Luca Romanyi
 Director : Thomas Knights www.thomasknights.com
Music – Sebastian Bartz www.sebastianbartz.com
Sound Design – Sonny Williamson
Cast :
Summer Rayne Oakes as The Tigress
Yrsa Daley – Ward as The Hunter
Andreas Siaxinos as The Rider
Styling: Alexis Knox www.alexisknox.com
Shoes: Terry de Havilland
 Makeup: Mika Johnson of Illamasqua www.illamasqua.com
 Hair: Christian Landon www.christianlandon.com
Hair Assistant: Hermes Pittakos
Sunglasses: Cutler & Gross
Assistants – Stefani & Panayota
Ada Zanditon was also featured in Vogue India's article about fashion brands with ecological and social consiou.