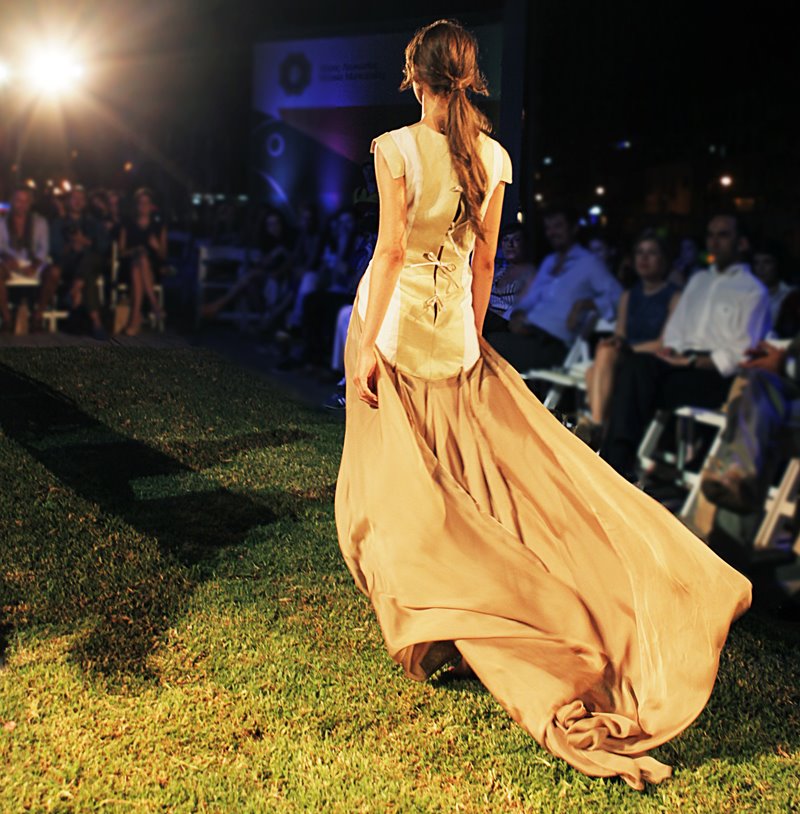 The first eco-friendly high fashion show in Cyprus, DoItEco, was presented with great success at the Town Hall of Nicosia.
20 renowned fashion designers, from Greece and Cyprus alike, showed their ecological fashion creations, worn by barefoot models walking a grass runway.
All clothes were organic, made of cotton, silk, paper, bamboo and other sustainable materials.
The show was supported by the Municiplity of Nicosia, the Greek Embassy, Intelligent Life and the Cypriot Fashion Designers Association.
Nicosia is the 5th city to host a complete eco fashion show like DoltEco, after Dublin, Berlin, Vancover and New York.
Below, I present to you the first pictures from participating designers.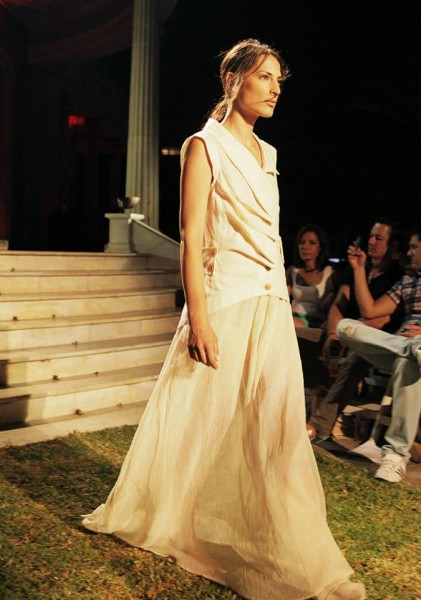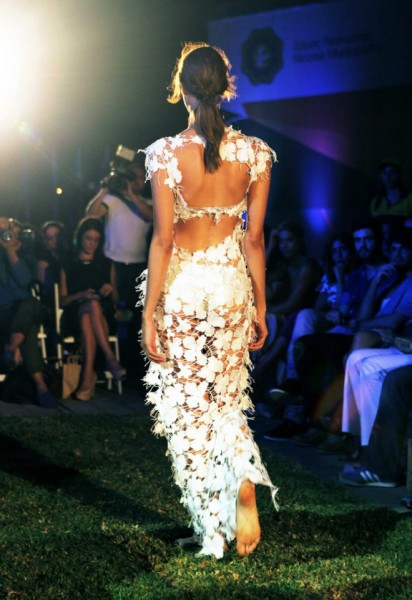 The list of participants in alphabetical order:
Elena Antoniades
Elena Pavlou
Erifilli
Frida Karadima
Faliakos by Petridis
Fani Xenophontos
Ioannis Guia
Kika Ioannidou
Konstantinos Melis by Laskos
Lana Antoniadou (Sevas)
Loukia
Maraveya
Natalie C
Natar Georgiou
Pantelis Panteli
Parthenis
Sotiris Georgiou
Stelios Koudounaris
Tota Patsalidou
Victoria Kyriakides