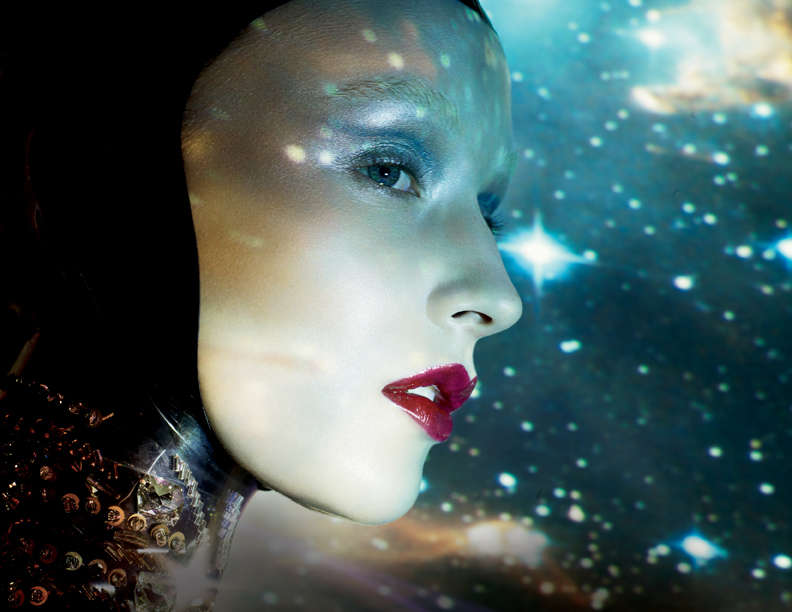 MAC Cosmetics introduces the famed beauty brand's new collection, "Heavenly Creatures", now available in all MAC stores.
The M•A•C Heavenly Creature colour collection features 9 Mineralize Eye Shadows, 4 Mineralize Skinfinish and 4 Mineralize Blushes, orbited by 5 Lipsticks, 5 Cremesheen Glass and False Lashes Mascara, all of which you may see below. On the surface they look marbleized, but on the skin they blend for stunning celestial effects.
Skin gets a nourishing boost with Mineralize Charged Water Cleanser, Mineralize Charged Water Moisture Gel and Moisture Eye Cream. Returning for a limited time, Mineralize Volcanic Ash Exfoliator gently cleanses and exfoliates for radiant skin.
The "Heavenly Creatures" collection also suggests that you create your celestial Mineralized look with 3 Duo Fibre Brushes. Natural goat hair lifts off, applying the perfect amount of Powder and Pigment while synthetic fibres fuse colour onto skin for a polished, luminous finish.