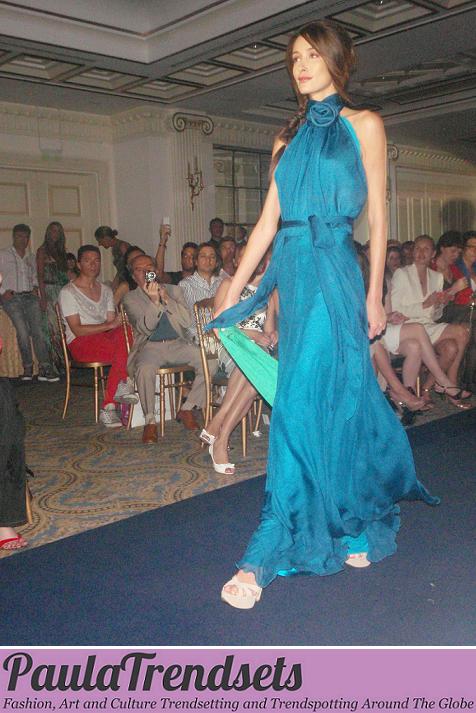 Greek fashion brand Kathy Heyndels presented its creations for Summer 2012 last evening at King George Hotel in Syntagma Square, Athens.
The collection, under the general title "Simply Elegant", included from hand-painted t-shirts to ethereal evening gowns and wedding dresses, adorned with precious stones.
The brand's younger consumers targeted fashion line, "Simply KH", was created with ecological cotton and silk, to provide young women with luxury that is more easily obtainable.
The catwalk show opened with a Greek flag-dominated shorts and top outfit.
Scarves and high-heels in clashing colors completed every outfit on the runway.