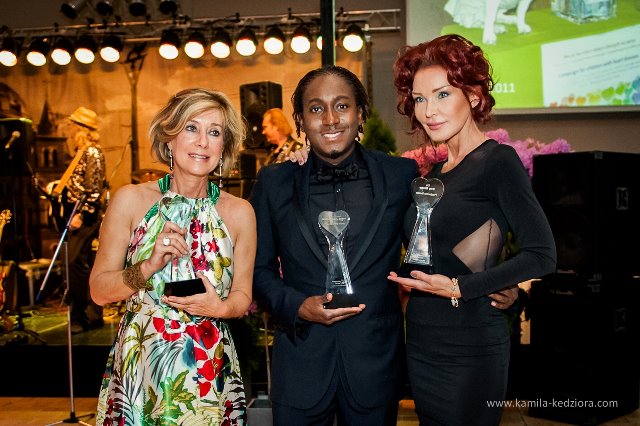 I hadn't heard from Marcellous Jones since I interviewed him for the first Cyprus Fashion Week back in 2008, so it was with great pleasure that I received the news today that the famous American TV personality and producer has shared an important humanitarian award in Poland with Italian accessories designer/author Patrizia Gucci and Polish fashion designer Ewa Minge.
The fashionable trio have been honoured in Lodz, Poland as the first recipients of the AMICUS Humanitarian Award.
The award was presented by the Polish charity Friends of the World (Przyjaciele Swiata) for their individual contributions in helping the charity raise much needed money for supporting poor children and Polish orphans suffering from paediatric heart disease. Held on May 27th in the grand ballroom of the Andel's Hotel, the gala and award ceremony were attended by socialites, government officials, social activists and leaders from both Poland 's medical and business worlds.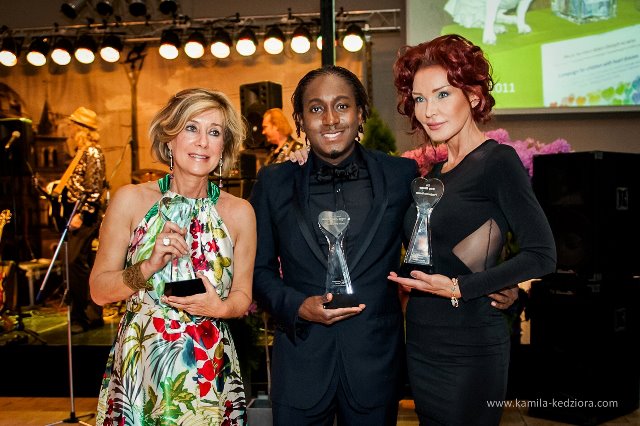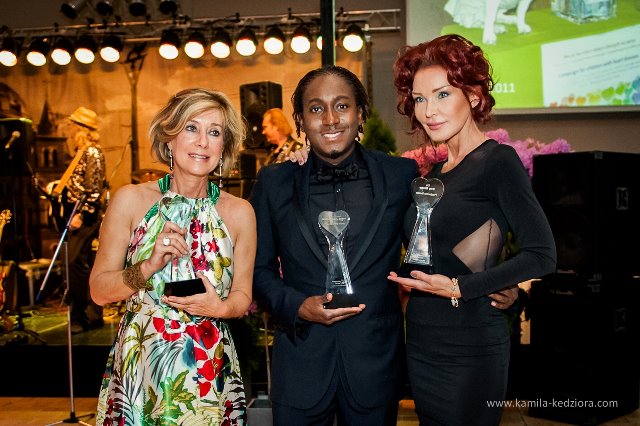 Jones, who resides full-time in Paris, France is the founder of Fashion Insider TV which co-produces MEN'S FASHION INSIDER – the world's N°1 television program on international men's fashion. He is also the founder and editor-in-chief at the famous www.TheFashionInsider.com online Magazine.
During a heart-felt acceptance speech, Jones thanked the members of Friends of the World for allowing him to walk "hand-in-hand" with them as they fight to help poor children and Polish orphans know that "they are not alone and are loved". Fighting back tears, Jones proclaimed, "No heart has ever been as touched and as humbled as that which beats in the body of the man who now stands before you…. …And to Patrizia Gucci and to Ewa Minge, I say to you that our election to this honor is no accident. Our presence here tonight is the Lord's doing and in it, no words can ever be found to describe our collective emotion."
Jones did not come to the ceremony with empty hands. During his acceptance speech he announced that he would personally finance the decorating of the playroom at the new paediatric heart disease clinic that will open in the final quarter of 2012. And he promised to "fill it with more toys than it could possibly hold". He also announced that he has secured merchandise support valued from 8000.00 Euros to 10,000.00 Euros for Friends of the World from Paris-based apparel company Lotty Dotty.
The Friends of the World is a charitable association founded in Lodz, Poland in the Spring of 2009. It members include prominent female educators and businesswomen from various professional fields.
Under the presidency of Agnieszka Zarembska, money raised by the members and the three Amicus Humanitarian Award recipients has been used to support the pediatric heart disease center with the purchase of medical equipment and supplies such EKG's and blankets as well as helping to finance summer camp for the clinic"s children who need special assistance.