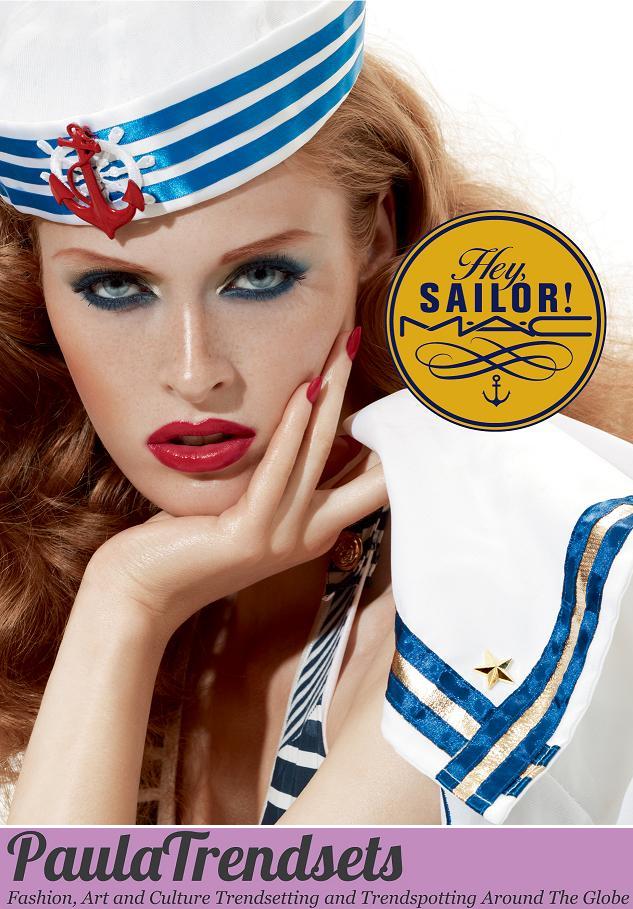 MAC Cosmetics Greece invited its most loyal clientelle to a special event last week, calling on all make-up and beauty enthusiasts to set sail this summer with a colour and bronzing collection, designed to drop anchor in the most sophisticated ports of call.
MAC make-up artists and models were dressed in sailor-inspired outfits for the evening, as they sported the new MAC Sailor make-up range.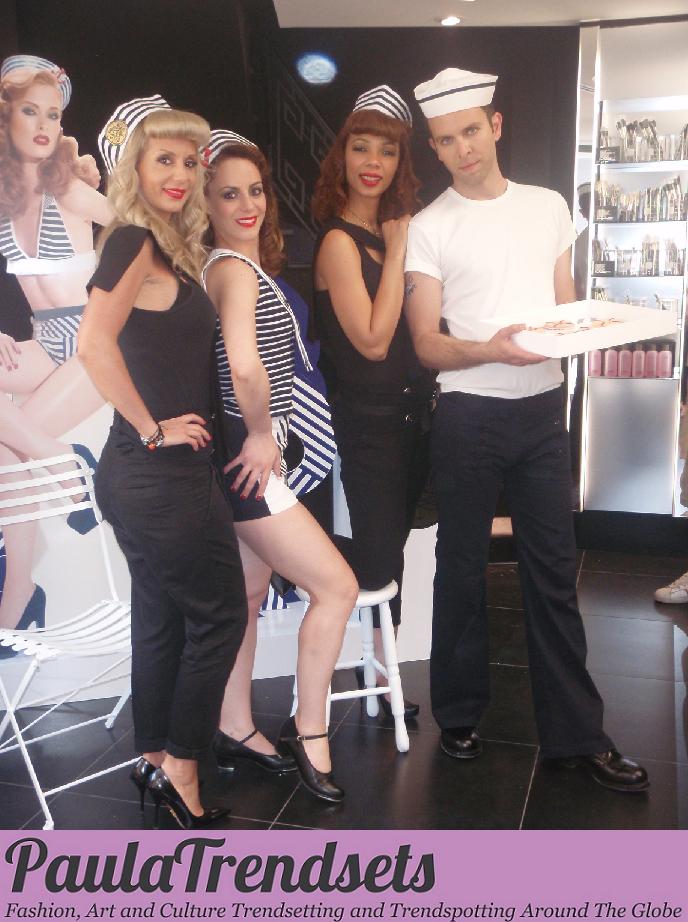 Customers were offered sticker tattoos to get them into the sailor mood…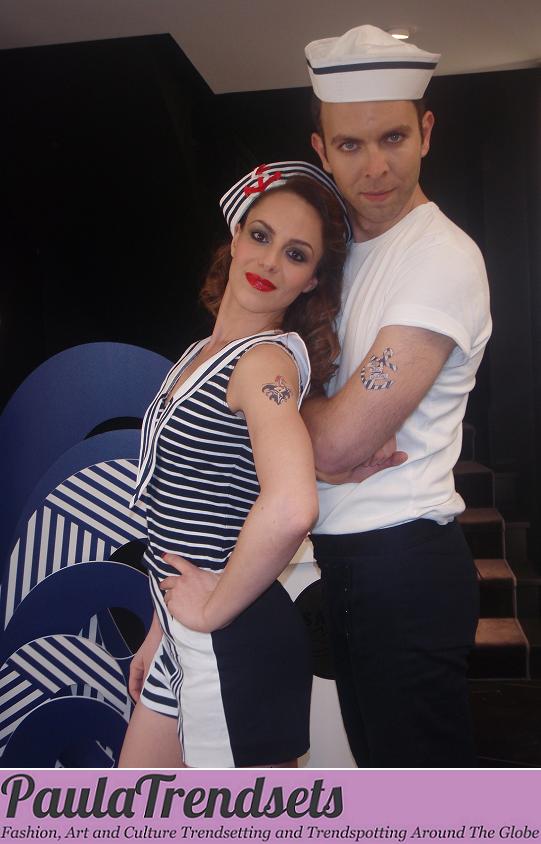 …and treated with savoury lifesaving float cookies.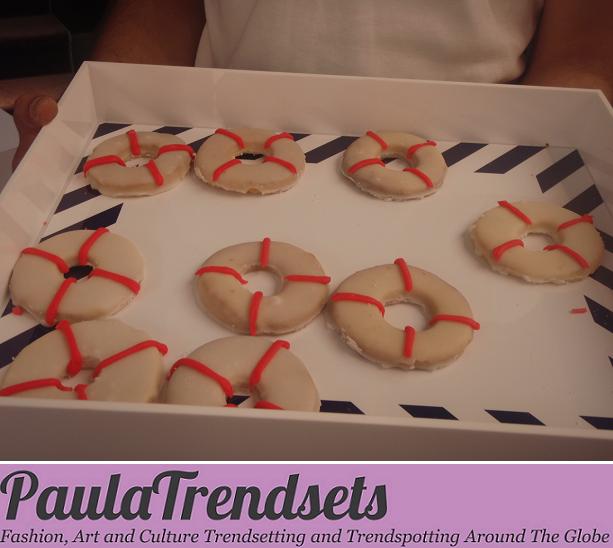 Decked out in stylishly sailor-striped packaging, MAC Hey, Sailor! includes a fabulous flotilla of Small Eye Shadows, Lipsticks, Lipglass, Powder Blushes, Pigments, Powerpoint Eye Pencils, Pro Longwear Lip Pencils, Nail Lacquers and the Zoom Waterfast Lash mascara. All you need to get sun dipped with Bronzing Powders, Pro Longwear Bronzing Powders, High-Light Powder, To The Beach Body Oil, Suntints SPF 20 Liquid Lip Balms and a 167SH Face Blender Brush.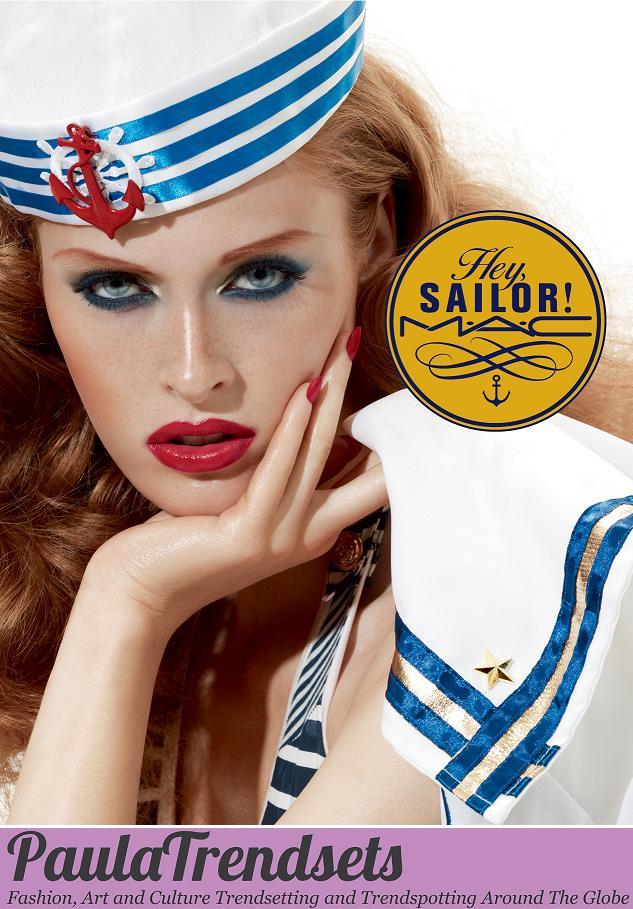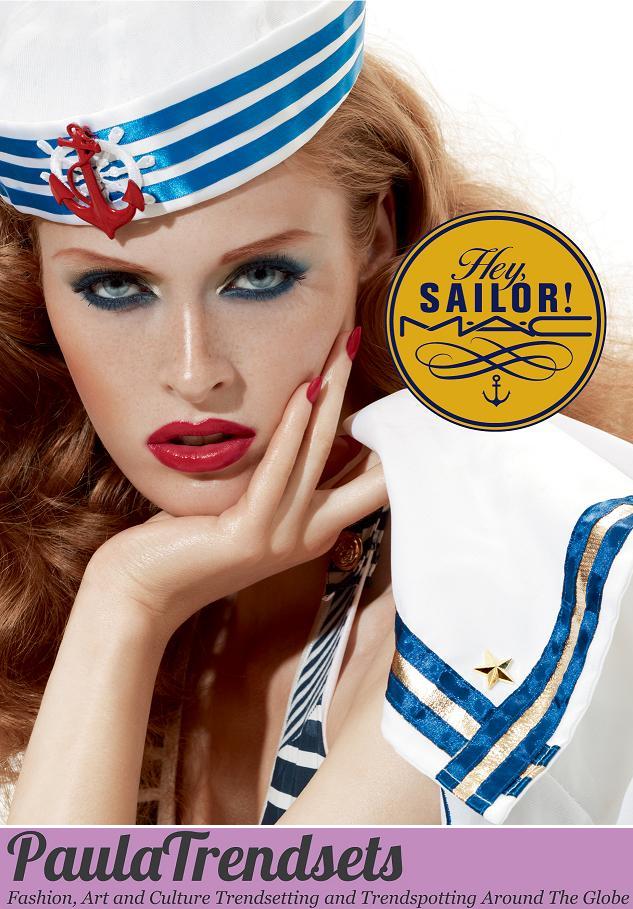 My choice from the range was the Handforged powerpoint eye pencil, which can be used either as an eyeliner or smudged as a wonderful golden eyeshadow – anyone looking for brilliant 2-in-1 make-up products to fit their holiday beautycase?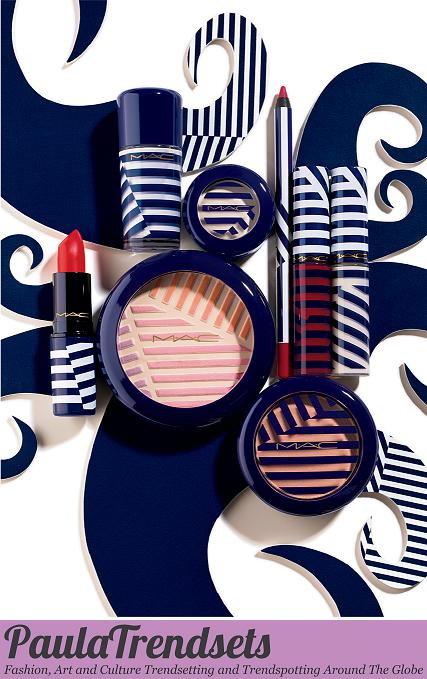 Speaking of beautycases, did I forget to mention these Riviera ready carryalls? Their instantly recognizable Mariniere pattern, originating on the coast of Brittany, gets modernized with an op art inspired twist. The bucket-style canvas cinch tote is perfect  for on or off dock leisure. The navy-and-white striped canvas Makeup Bag Set, replete with bright red patent edges and golden roped hardware closures, make them stylish enough to carry on their own. Consider them essential for lazy beach days and breezy bay nights.
No doubt the jauntiest, yacht-iest collection of the season!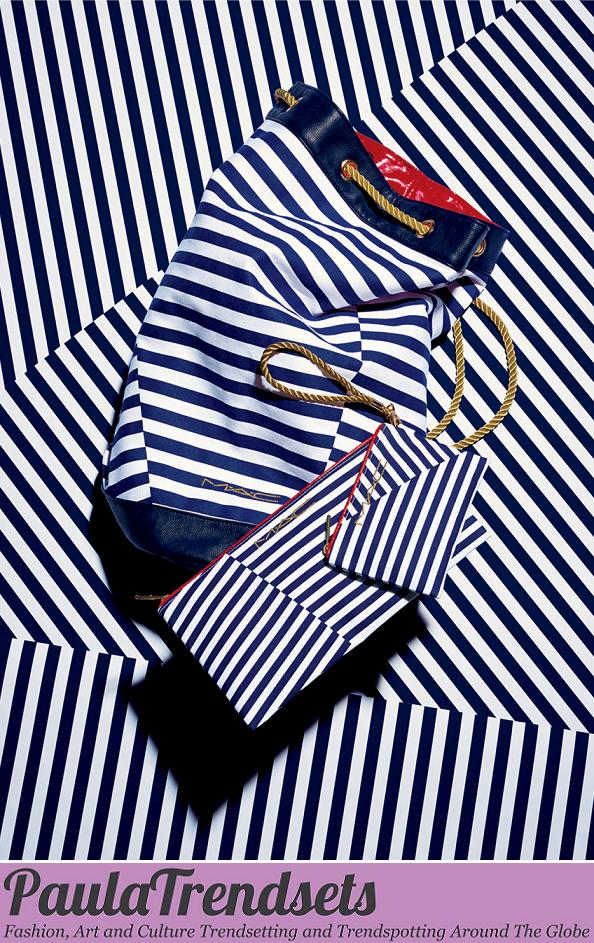 You may also like
Last chance to get Nau(gh)t(y)cal
Shop MAC, Cook MAC Athens launch photo story