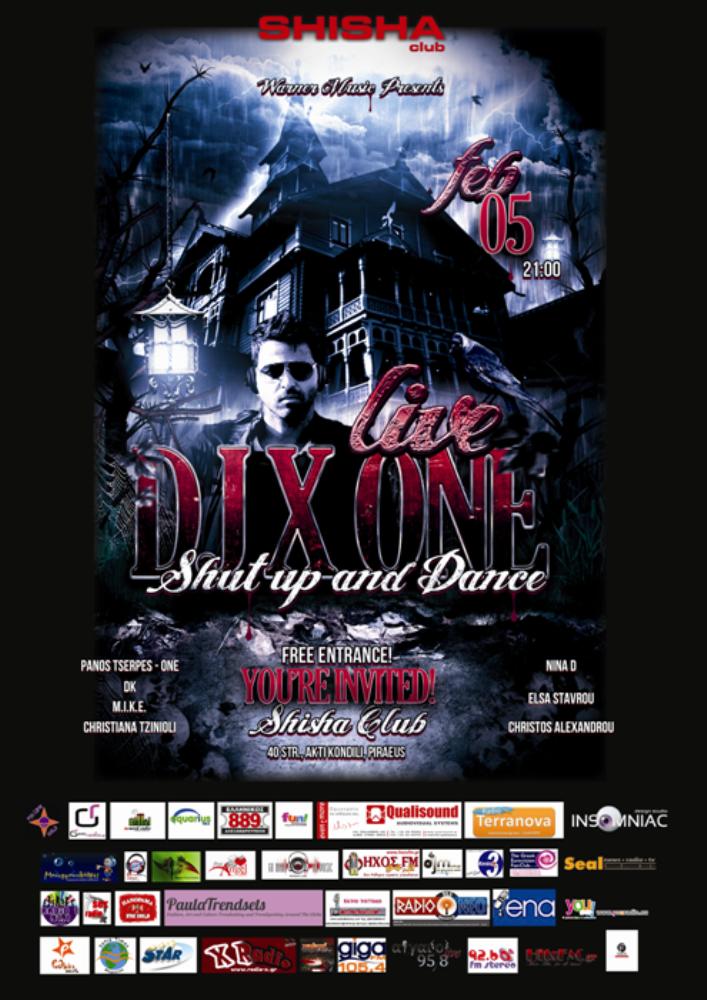 DJ X ONE presents his digital cd-single "SHUT UP AND DANCE" next Sunday, 5th February 2012 at SHISHA Club, Piraeus, Greece
Free Entrance
"Shut up and dance", available for download from WARNER MUSIC – DIGITAL DISTRIBUTOR, contains 5 songs; «PIO SOVARA», «NEVER TOGETHER», «Ι' Μ A FREAK», «DUKU DUKU» & «CALL ME».
It is an irresistible mix of experimental house, pop instrumental, House, Dance and hip-hop music in an upbeat digital cd-single that will make everybody in the house wanna "shut up and dance"
DJ X ONE, M.i.K.E, Ε.STAVROU, NINA D, PANOS TSEPRES-ONE, CHRISTOS ALEXANDROU and CHRISTIANA TZINIOLI will give a live performance where all of you are invited.
5/2/2012
SHISHA CLUB, Akti Kondyli 40, Port of Piraeus
Doors open at 21.00
Media Sponsor: PAULATRENDSETS.COM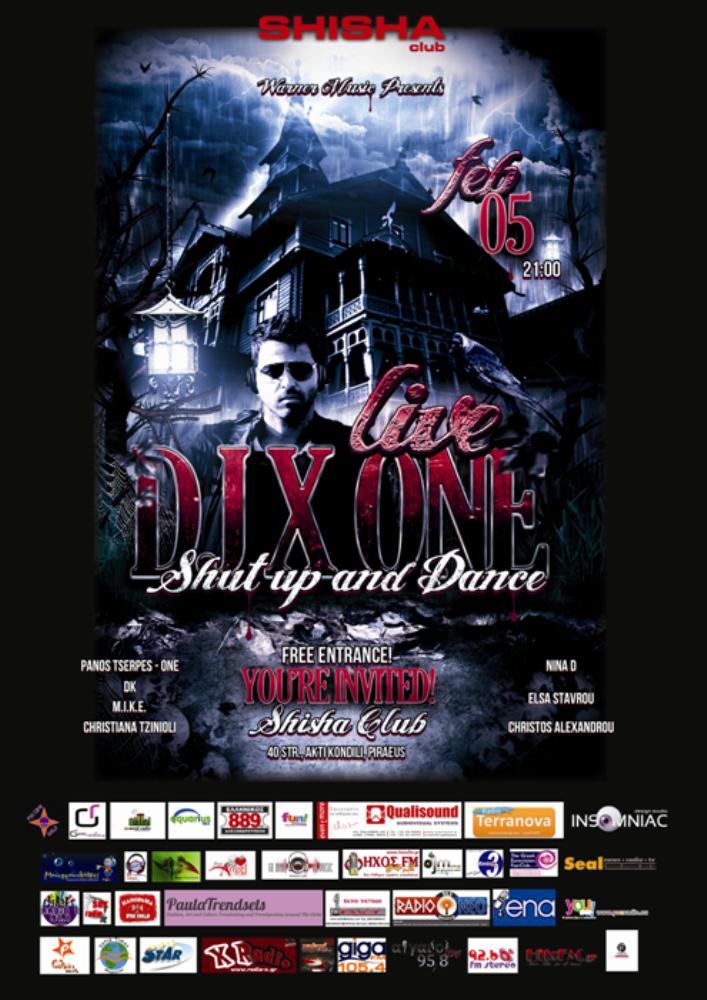 download now "Shut up and Dance"
iTunes
http://itunes.apple.com/gr/album/shut-up-and-dance-ep/id492333710
COSMOTE
http://www.musiczone.cosmotemyview.gr/dj-x-one/shut-up-and-dance/music/maxi/1...
VODAFONE
http://music.vodafone360.com/gr/el/browse/album/18448165/Shut+Up+And+Dance?ke...