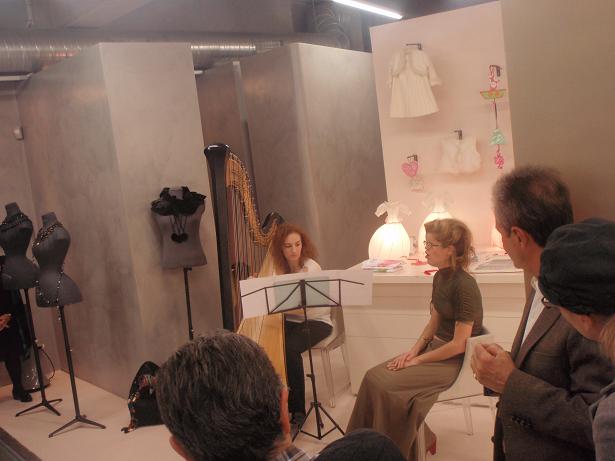 It's been a wonderful Christmas atmosphere last Sunday at the Eleni Marneri Galerie, Athens, a minute's walk from the Acropolis Museum.
Soprano Gogo Ksagara and harpist Lenia Zapheiropoulou performed 4 songs of Sibelius for the opening of the group exhibition "Strong Wishes" which takes place until the 10th January.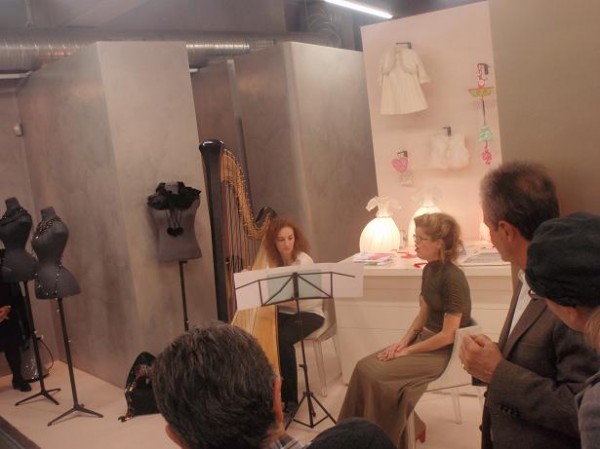 A little later, the road in front of the gallery echoed the sound of violin played by children.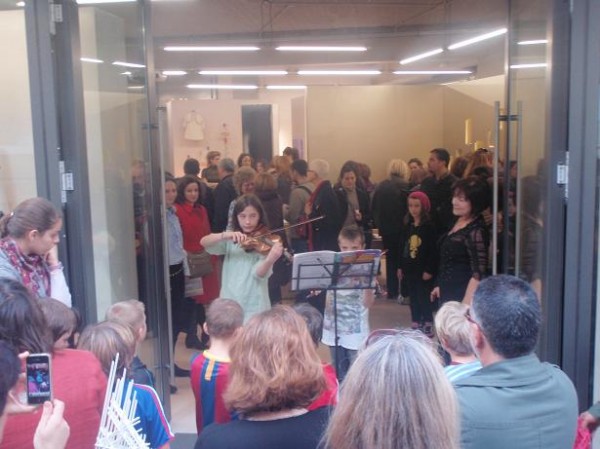 As about the exhibition itself, 19 creators display their works of handmade decorations, garments and jewelry, all charged with "Strong Wishes" for a happy 2012. My favourites were Calliope's series of silver jewelry engraved with ancient greek sayings about love, and fashion designer's Dimitris Dassios beautiful winter creations.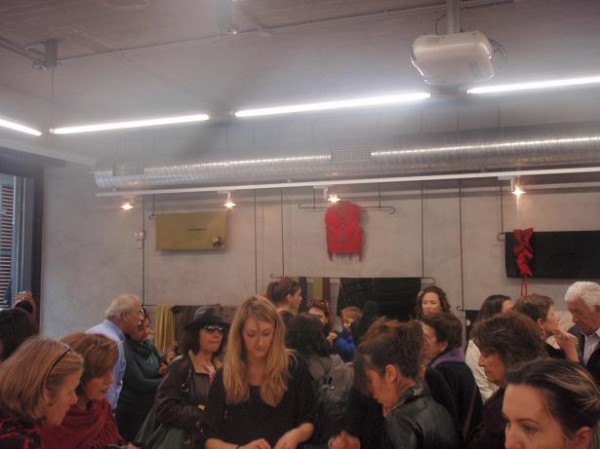 Eleni Marneri Galerie, 5-7 Lebessi str., Athens