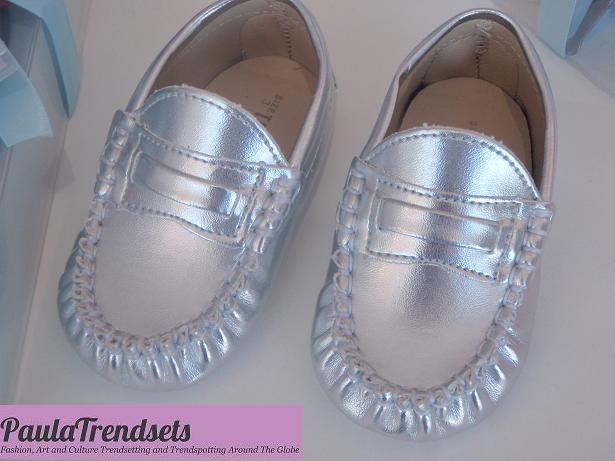 The idea for this article came when I recently needed to buy something really special for the newborn son of a much appreciated colleague with a very refined taste. The baby was already 3 months old at the time of the party invite so I wanted to buy something nice and original that would make him look very elite.
My friend Persa suggested that I visited "Designed for Kids" in Nicosia, Engomi area. As soon as I walked in, I found these incredible baby shoes and I knew immediately what I was going to buy for the baby.
 The same shop featured a lot of other cool baby boy gift ideas for all budgets, starting with sets of emroidered socks for about 22-24€ and a cute set of heritage layette and cap by Replay.
As for you who leave too far away from "Designed for Kids" to shop the selection, I found some equally exclusive baby wear at around the same price. Try this Gucci cap for 55€, available in all Gucci boutiques, or a selection of designer layettes and caps from "Young Dolphins", a baby wear paradise, Dirk Boutslaan 8, Leuven, Belgium (20 mins by train from Brussels)