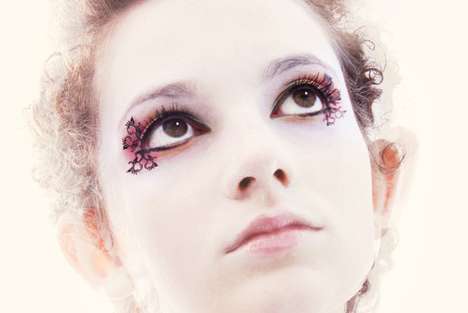 Would you like to add instant volume to your eyelashes? Create a dramatic look? Or just go for something inspiringly unusual to make heads turn?
Last March I discovered PAPERSELF Paper Eyelashes at the London Fashion Week Exhibition and became a fan ever since. At the video below, you'll have the chance to watch my paper eyelashes trial with the assistance of a PAPERSELF expert.
My experience of paper eyelashes was first of all that they are very lightweight, which is really important for people who wear contact lenses like me. Secondly, what I adored about PAPERSELF eyelashes is the way in which their patterns create beautiful shadows above the eyelid at the outer corner of the eye and also on the cheekbones. As you may see in the video, while my upper eyelids move, the light passes through the patterns of the eyelashes and recreates the patterns on the outer corner of my eyes and below the eyes on the cheekbone level.  Thanks to this, the eyes look much bigger, the lashes become more voluptuous and the refined patterned shadows make the look flirty and mysterious, in a charmingly feminine way. I'd describe the effect as seemingly adding delicate lace to your eye make-up. As you may see in the video, it all happens in a couple of minutes, just in two simple moves.
[youtube]http://www.youtube.com/watch?v=2orieO6Go08[/youtube]
PAPERSELF Paper Eyelashes come in various shapes and patterns, each one of which has its own spiritual meaning. I'd suggest "Small Peacock" or "Peach Blossoms" for a seductive dating look and "Clown" or "Horses" for partying.
Pick your favourites from the symbolism rooted in the Chinese culture: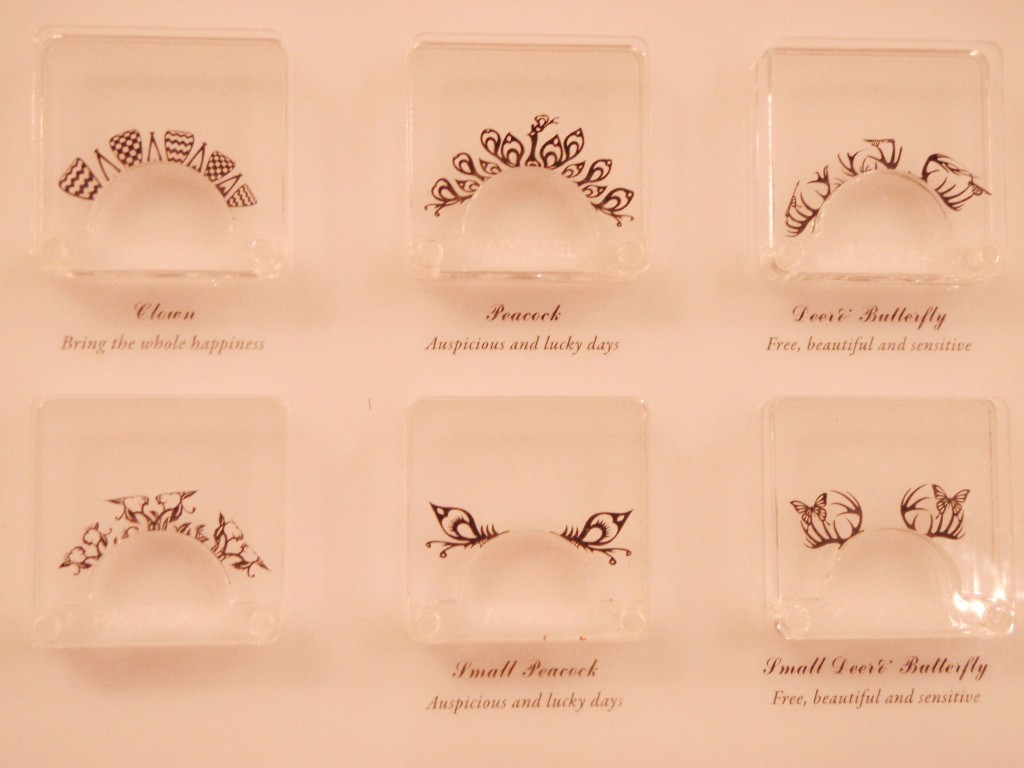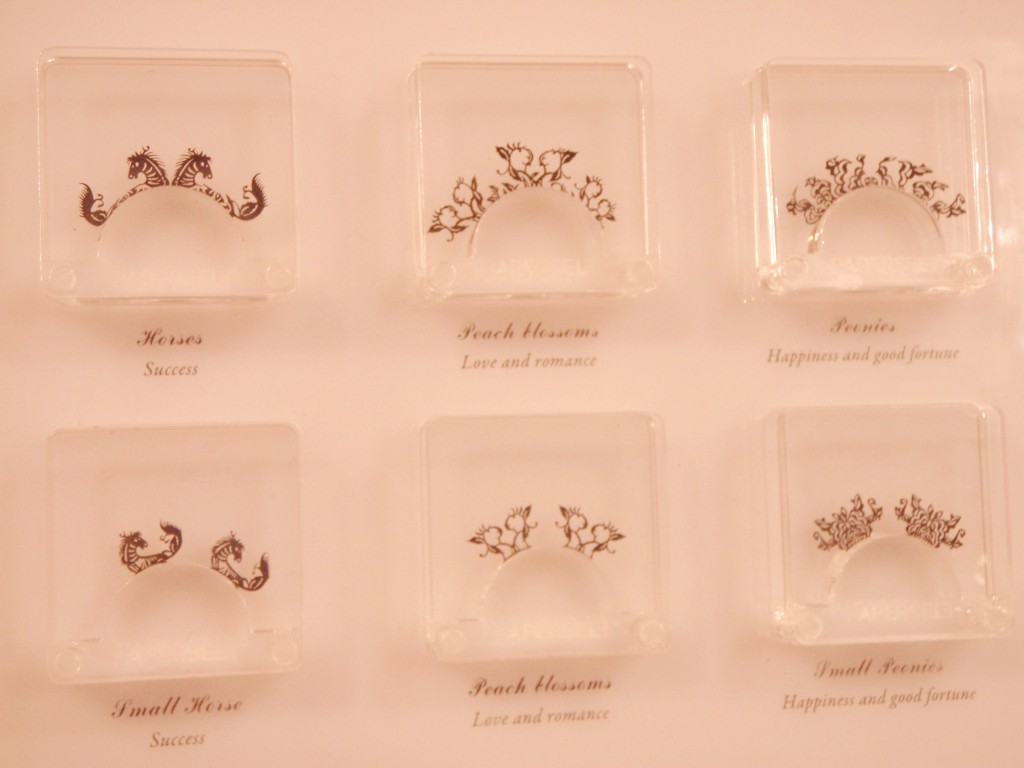 Horses: success
Peony: happiness and good fortune
Peach blossom: love and romance
Peacock: auspicious and lucky days
Butterfly: free, beautiful and sensitive
Clown: bring the whole happiness