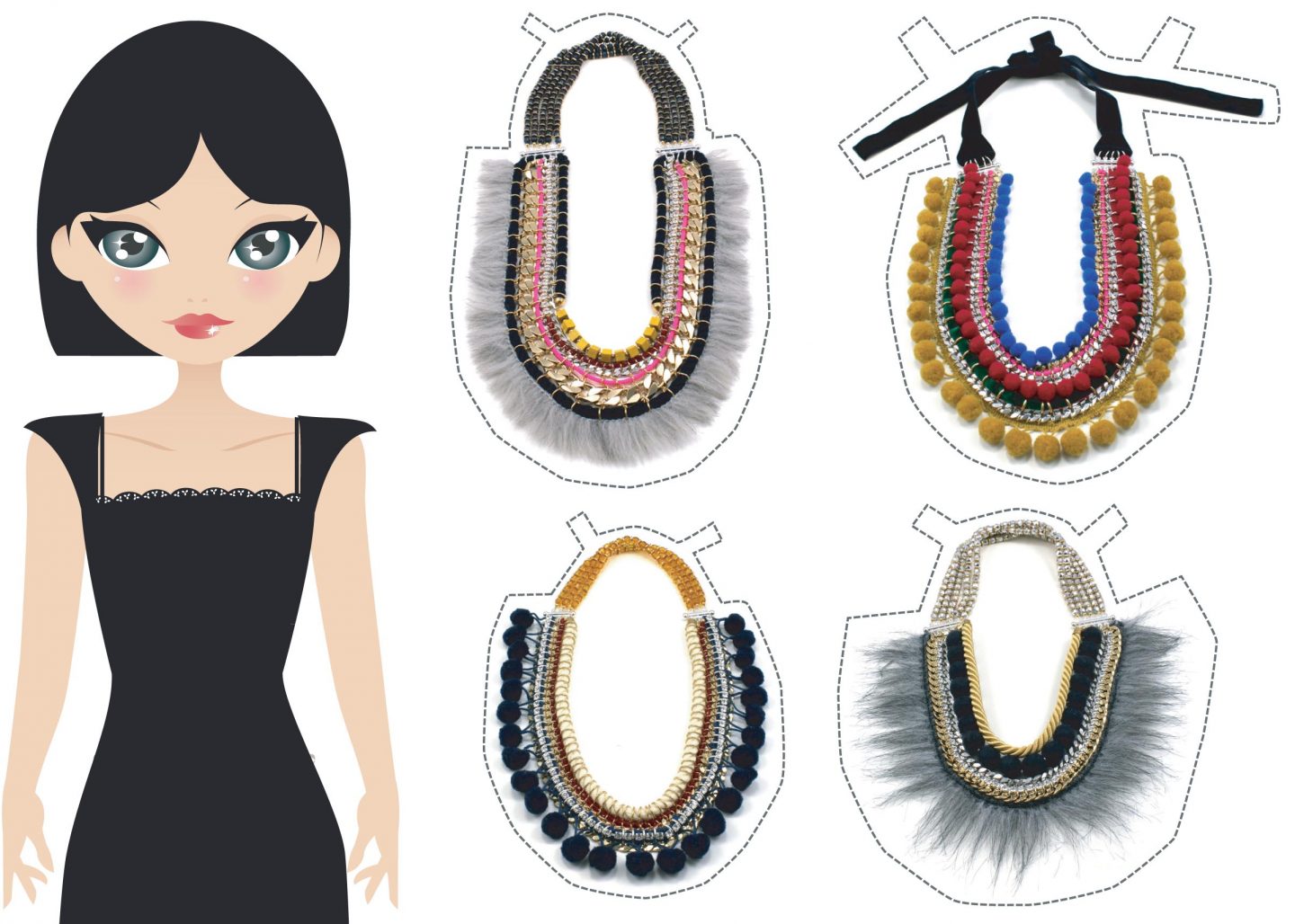 Akong London will be showing the brand's new collection, "Conquistadora", in the Lower Embankment Galleries during the London Fashion Week starting this Friday 18th February. Here is a preview of some of the most exciting pieces from the A/W 2011-12 collection which will be following the current "Midas Touch" S/S 2011 collection. Nicole Akong went for bold ethnic colors and warm materials instead of gold extravaganza this time, creating pieces of a more everyday nature. Still, the luxury remains in the quality of the materials she used, which she personally handpicks one by one. As we may see, the result makes every finished piece one of the most desired next season's statement necklaces.
Jewellery label Akong London was officially launched at the start of 2010 and became immediately a favourite among style hunters. Each piece is handmade by designer Nicole Akong, which means that every finished piece is treated as a mini work of art.
The designer was born and raised in the West Indies and proved to be a creative genious from a very young age. By age 16, she had written a novel and at 18 she left home to go to university in Miami. She graduated with a degree in Fine Art in 1999, when she moved to London and spent the next 8 years building a successful career in the City by day while DJing by night.
In 2008, Nicole took her first jewellery-making course which proved a perfect outlet to channel her restless creative energy. With her jewellery attracting the attention of friends, colleagues and strangers alike, she decided to take a leap of faith and officially launched her jewellery label, Akong London, two years later -and we're so happy she did.